It's not just Miley Cyrus who is throwing their all back into work amid divorce, but Liam Hemsworth, too!
On Wednesday, the 29-year-old returned to Instagram to announce a new project he's been working on will finally be released in the US. Sharing a still from the film Killerman, in which he plays the role of Moe, it marked his first post on the social media platform since he confirmed his split from the Slide Away songstress.
Video: Miley Cyrus Performs Her Breakup Track Slide Away At The MTV VMAs!
An "excited" Liam wrote for his caption:
"Excited to announce a movie I worked on called Killerman will be released in the USA on August 30th. I'm incredibly proud of the work everyone did on it. It was an absolute honor to work with my friend Emory Cohen again, one of my favorite actors, Malik Bader, an extremely creative and intelligent director, and the brilliant Ken Seng for his work as Director of Photography. Blood, sweat and tears were shed from all who were involved. Independent film making is always a tough thing to pull off and I just want to thank all the hard-working people who helped make it happen. @killermanofficial"
You can take a look (below):
For those who haven't been following updates surrounding the Isn't It Romantic actor, it's been over two weeks since he last posted to IG.
On August 12, Hemsworth shared a pic of the sun setting on the beach in Australia. Referencing how he and the pop star have separated, Chris Hemsworth's little bro wrote:
"Hi all
Just a quick note to say that Miley and I have recently separated and I wish her nothing but health and happiness going forward.
This is a private matter and I have not made, nor will I be making, any comments to any journalists or media outlets. Any reported quotes attributed to me are false.
Peace and Love."
Nine days later, Liam officially filed for divorce from Miley, citing "irreconcilable differences" as the reasoning.
It's been a whirlwind month, y'all!
As we reported Wednesday, his ex's fling with Kaitlynn Carter was apparently the nail in the coffin for the A-lister, leading him to call it quits following their separation.
According to a source who spoke to Us Weekly about Miley's quick rebound with Brody Jenner's ex-girlfriend, it turns out Liam was unprepared for the public, open affection — as was his conservative family.
The insider shared:
" filed for divorce quickly because Miley was being so open about her relationship with Kaitlynn. He thought they could work it out, but all those pictures of her and Kaitlynn ended that."
When your partner moves on, it makes sense you'd see that as the death knell for the relationship.
However, the source added:
"Liam comes from a very conservative family and his family was freaked out by it."
Too conservative to see a LGBTQ relationship??
We're surprised to hear this as any sort of reasoning consider Miley has been very open about her fluid sexuality.
Related Posts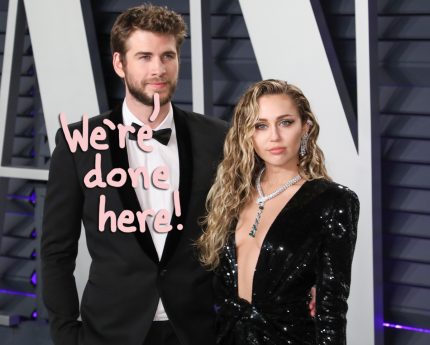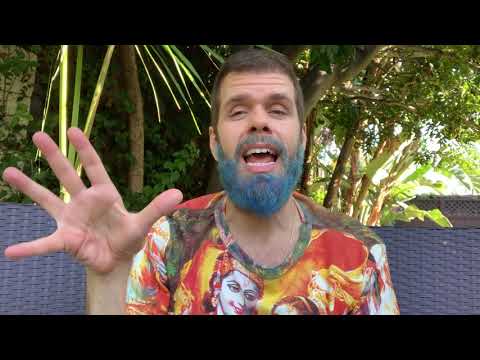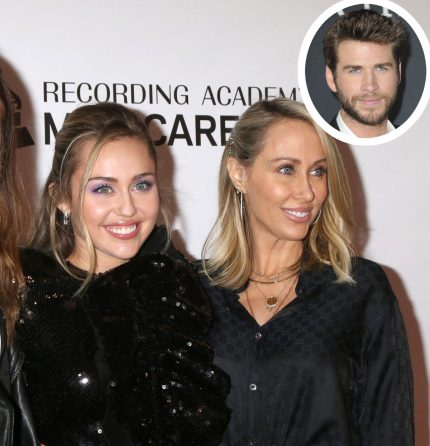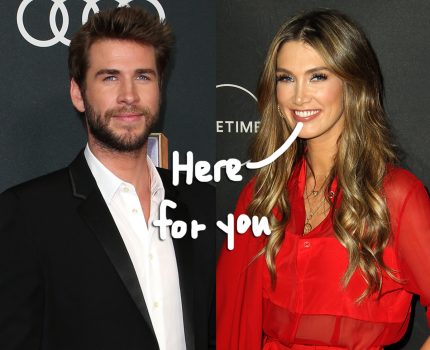 Source: Read Full Article