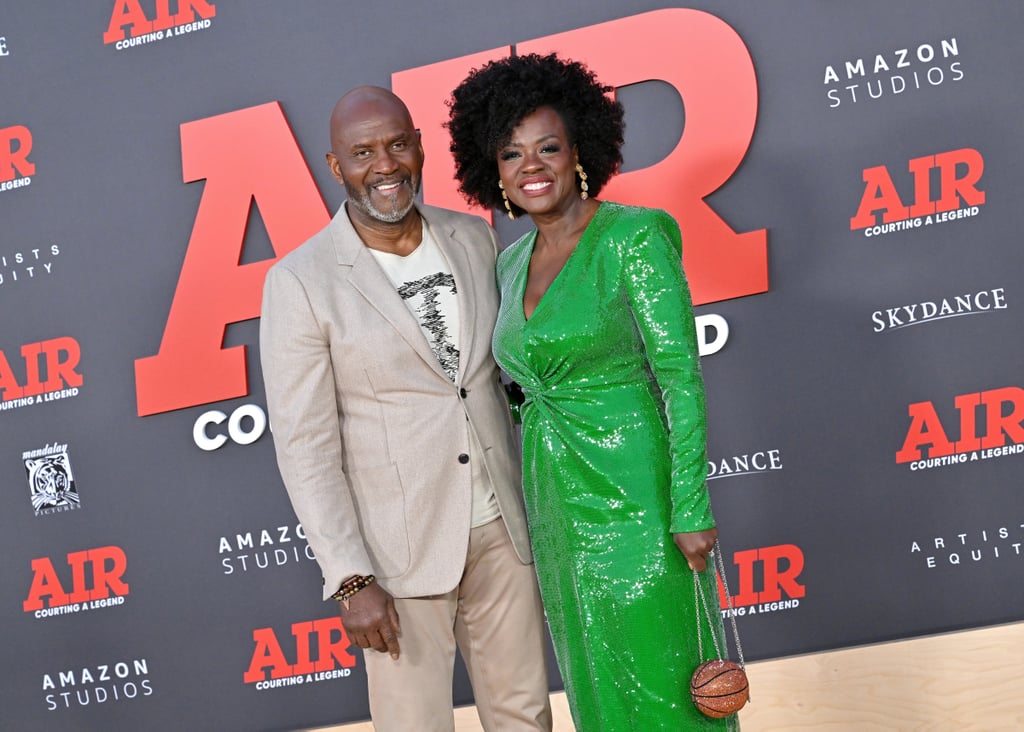 A Timeline of Viola Davis and Julius Tennon's Decades-Long Romance

Viola Davis and Julius Tennon have a pretty swoon-worthy love story. The accomplished actors first met in 1999 on set of their show "City of Angels," and sparks flew immediately. They later got married in June 2003, and it may have been fate that the pair got together. In 2022, on "Oprah + Viola: A Netflix Special Event," Davis opened up about how she specifically prayed to find a partner like Tennon.
After taking advice from one of her friends who instructed her to pray for the kind of man she wanted, Davis revealed that she listed off her ideal qualities, which started with asking for "a big Black man from the South." "He said, 'Viola, even the vacuous stuff, just put it all in there. Looks, everything,'" the EGOT winner recalled her friend saying. "I said, 'Really? With God? I gotta tell him that?' He's like, 'Yes, you gotta put it all out there.'" She added, "I went and I got on my knees."
Davis said her prayer also included asking for someone "who's probably been married before," "has kids, because I don't want any pressure in that department," "someone whose maybe been an actor who understands the artistic community," and "someone who goes to church and loves God." "I said, 'If you give me that, I'll start going to church, God. I really will. I'm committed to it.' And then I signed off, just like writing a letter," she told Winfrey.
Throughout their 20-plus-year romance, Davis and Tennon have been incredibly supportive of one another, both onscreen and off. The two, who have starred together in films like 2015's "Lila & Eve" and 2023's "Air," have stood side-by-side at numerous Hollywood events, including award shows, movie premieres, and galas.
The high-profile couple are also business partners as they cofounded their own production company in 2011 called JuVee Productions — which coproduced Davis's "The First Lady" and "The Woman King." And in addition to being talented stars, they're proud parents to their 12-year-old daughter Genesis.
Over the years, Davis and Tennon have managed to keep the spark in their marriage, which the former dished about when she spoke to People in 2016. "It's about the everyday," said Davis. "I think that, that's what people forget when they fall in love with someone and it's exciting. You have to get back to the everyday — the taking the garbage out, the cooking, the cleaning — and it's something that I think really works with me and my husband."
Read ahead to learn more about Davis and Tennon's long-standing relationship.
Source: Read Full Article