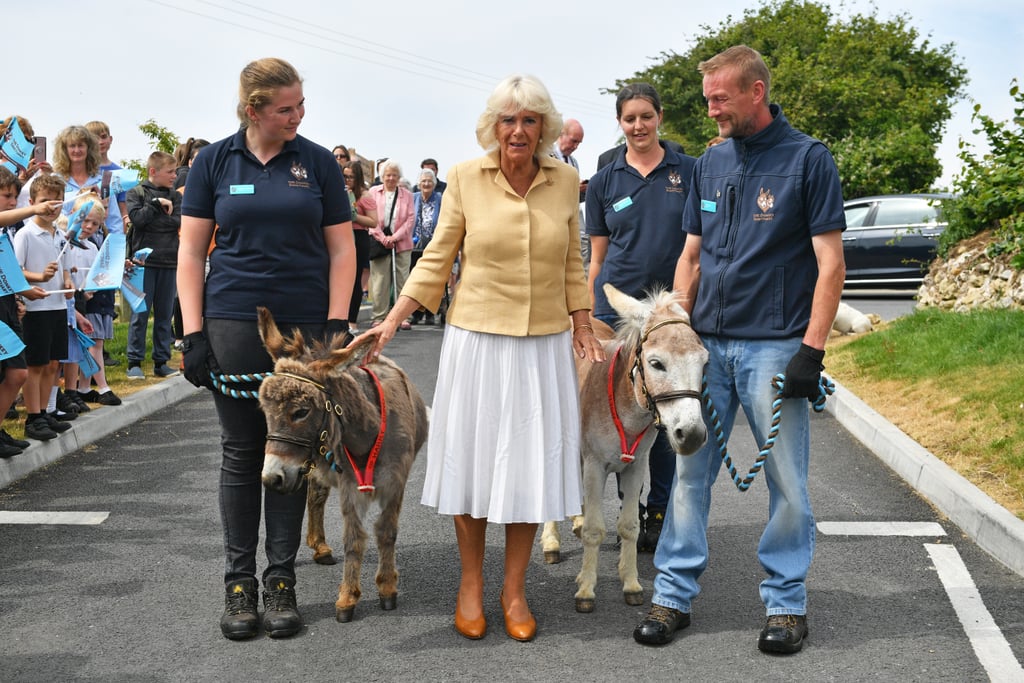 Congratulations are in order for Camilla Parker Bowles, who celebrated her 72nd birthday at The Donkey Sanctuary in Devon with husband Prince Charles on July 17. The Duchess of Cornwall had a couple of four-legged party guests who made a memorable appearance: William and Harry! But I don't mean their royal highnesses.
During their annual visit to Devon and Cornwall, Charles and Camilla took a tour around The Donkey Sanctuary's international headquarters in Sidmouth, and they were welcomed by an entire herd of donkeys and mules, including William (right) and Harry (left). The pair also met a few horses and rams who wanted to wish the duchess a happy birthday. As a birthday gift, the organization allowed Camilla to name a 3-week-old donkey, and she chose Sweet Pea.
Following their visit with the cleverly named creatures, the royals attended the UK National Parks's Big Picnic celebration in Exmoor National Park, which included a commissioned cake inspired by the landscapes of the UK's national parks. See photos of Camilla on her special day ahead.
Source: Read Full Article