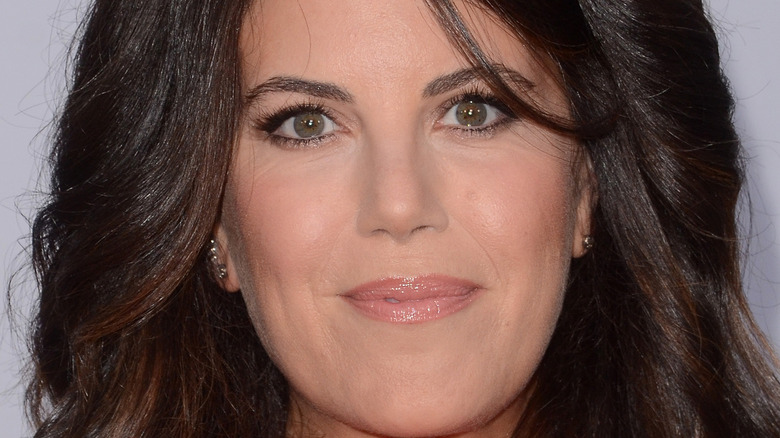 Kathy Hutchins/Shutterstock
By Preston Smith/Sept. 7, 2021 1:01 pm EDT
It's been over two decades since Monica Lewinsky and Bill Clinton's Oval Office affair became common knowledge around the world, and today, Lewinsky's story continues to get told. Since the news broke in the late '90s, Lewinsky has grown into a powerful social justice advocate, and she's become increasingly open about her feelings regarding the affair and how her life was affected by it. She's talked about her biggest regret in life, as well as other important moments in pop culture today.
Now, her story is back in the limelight, but this time because her and Clinton's story is being told on television. FX's anthology series "American Crime Story" is back for its third season, titled "Impeachment," which will cover the affair and subsequent impeachment of Clinton for it. The series' first two installments covered O.J. Simpson's murder trial and the murder of one Gianni Versace, respectively (via IMDb).
Lewinsky was involved in the season's production — the former intern is portrayed by Beanie Feldstein — and because of her story resurfacing, she's revealing more about herself than ever. Including her thoughts on Bill Clinton today.
This is exactly how Monica Lewinsky feels about Bill Clinton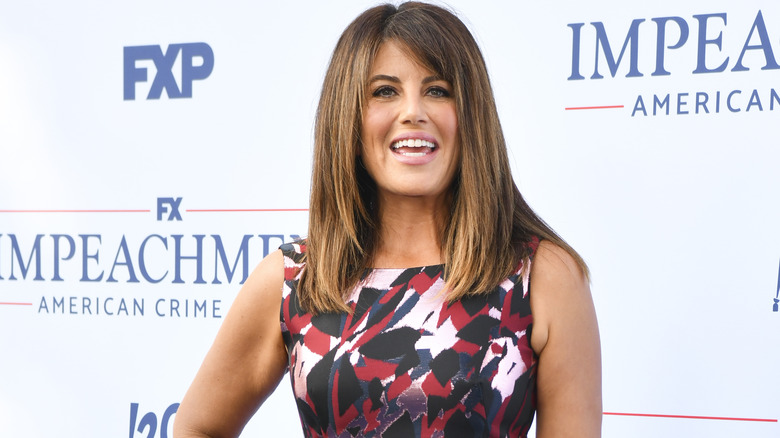 A lot of Monica Lewinsky's young life will be portrayed in "Impeachment: American Crime Story," and according to People, she's concerned about people seeing some of the "worst moments of my life." However, as over two decades have passed, Lewinsky has had time to heal, and she's made it clear that she doesn't need anything from Bill Clinton.
Lewinsky told Today that "Impeachment" reveals "behavior that I regret." "If you remember your 20s not that long ago, it's pretty cringe-worthy," she added." Still, she holds her head high, knowing who she is as a person and knowing the resilience she's formed. When asked if she thinks Clinton owes her an apology, Lewinsky said, "I think there was a long period before my life changed in the last six or seven years where I felt a lot in terms of there not being this resolution. I'm very grateful that I don't have that feeling anymore." She does add, though: "He should wanna apologize, in the same way that I wanna apologize any chance I get to people that I've hurt and my actions have hurt." She also explained that she doesn't need an apology.
Lewinsky is clearly proud of her work as an executive producer on "Impeachment," which premieres on September 7 on FX.
Source: Read Full Article