Though many trade stories about his alleged mob ties, arrest, and lengthy FBI file, Frank Sinatra had a soft, altruistic side. He'd often give generously to strangers, though he wanted to keep this generosity quiet. One year, he heard of a family whose Christmas gifts were stolen and chose to privately replace them. 
Frank Sinatra had a reputation for his temper, but also his generosity
Sinatra picked up a reputation for having a quick temper, particularly when he had been drinking, but he also had a soft side.
"This man had no gray in him," Quincy Jones told the Desert Sun. "He either loved you from the bottom of his heart – unconditionally – or he was capable of running over you in a Mack truck, backwards."
On the more loving side, Sinatra was happy to give whatever to whoever. According to his family and friends, he would take a ring off his finger or expensive cufflinks off his sleeves to give to a complete stranger.
"If you possess something you can't give away, you don't possess it. It possesses you," Sinatra once told his longtime opening comic, Tom Dreesen. "It's OK if someone says, 'I like your Mercedes Benz' and you don't give it to them. But, when you're alone in the bathroom shaving, you have to admit to that guy in the mirror that that car owns you because you can't give it away."
He would give to people he read about in the newspaper
Sometimes, Sinatra was happy to give to people he hadn't even met in person. While performing in Las Vegas, he heard the story of a local family whose horse was stolen. When he reached out, the horse was back with the family, but he still gave the family's young daughter a pony.
In 1987, Sinatra read about the theft of Christmas presents from a low-income Florida family with four young children.
"Frank was always helping people survive," his wife Barbara Sinatra said. "And he never wanted to talk about it. I would get up in the morning and hear him on the phone with [his manager] Sonny Golden. He had read something in the paper that some family had lost their tree and all their [Christmas] gifts. Frank would say, 'I want you to go out and buy all the gifts and replace them. But never say who it's from.'"
According to the Las Vegas Sun, Sinatra delivered a massive pile of presents. The family received so many gifts that they donated some to other families.
"All of us are actually going to be able to help other people, whereas before we didn't have anything," the children's mother said. She added, "If I didn't know the meaning of Christmas before, I definitely know it now."
Frank Sinatra raised money for children while on tour
Sinatra's 1962 tour raised over $1 million for children's charities. According to those close to him, he connected well with children.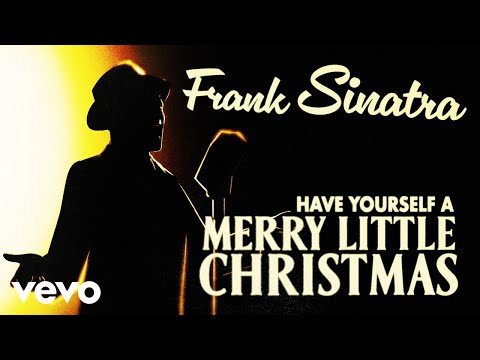 "Sinatra once said, 'when I sing, I'm honest' and what that says to me is he wasn't always honest. He was a very complex man," his biographer Richard Havers told the Mirror. "But he seemed to react with genuine, honest emotion when he met these children."
Source: Read Full Article