It sounds like Halsey still has some things to get off her chest about her ex, G-Eazy.
Though she didn't call him out by name, the Nightmare singer seemingly took shots at the No Limit rapper in a new interview in Cosmopolitan's October issue.
Halsey opened up about the struggles of faking a smile for the public eye when she dumped G-Eazy back in July 2018. She recalled:
"I was doing Good Morning America and I'm in a blonde wig and white patent-leather outfit, twirling around while I'm going through a heinous breakup. I look down and there are these two girls, one with pink hair, one with blue hair, septum piercings, cool as f**k, still loving me, probably knowing what a weird time I'm going through."
The show must go on!
Midway through her performance though, the 24-year-old said she had an epiphany about the difficult breakup. She continued:
"I looked at them, looked at myself in my sparkly Britney Spears outfit, and went, 'Ohhh no, they deserve better than this.' If those girls can be that brave in who they are, then I owe them better than this homogenized bullsh*t. But hey, if the worst thing that's happened to me so far is I wore dumb clothes and dated a sh*tty dude, I think I'm doing alright."
Catch that "sh*tty" dude part?? Yeah, that sounds like a direct jab at the guy to us.
If you'll recall, the former couple dated for nine months before calling it quits. At the time, members of their inner circle claimed the breakup wasn't at all surprising based on Eazy's reported flirty behavior with other women at a Halloween party in October.
The singer — born Ashley Frangipane — has since moved on with British alt-rock artist, Yungblud. But, painful breakups weren't the only thing the starlet shared with Cosmo.
In the feature, the Eastside singer also opens up about how music has helped channel her mental health struggles into something positive for herself and her fans.
The one-time Grammy nominee revealed her craft has become a saving grace when going through the severe highs and lows associated with a bipolar episode. She said:
"I have bipolar disorder, and I get bored of s**t really quickly. Music is this thing that I get to focus all my chaotic energy into, and it's not a void that doesn't love me back."
The Bad At Love singer likens the process of creating hits to that of an artist using broken glass to create a mosaic, adding:
"It's been the only place I can direct all that and have something to show for it that tells me, 'Hey, you're not that bad.' If my brain is a bunch of broken glass, I get to make it into a mosaic."
A beautiful escape, indeed.
Back in June, we told you about the starlet's conversation with Rolling Stone, where Halsey revealed she's been committed to mental institutions twice since first rising to fame in the music industry. Her struggle with the illness dates back even further though, having been clinically diagnosed by the age of 17.
We applaud her for being so forthright about a sensitive subject with the world. Although, the process of sharing her deepest, darkest moments hasn't exactly panned out the way Halsey initially hoped. She told the outlet:
"I shared a lot about myself, assuming the world would be kind. And that hasn't quite been the case."
Instead of support and understanding, the star said she's had to thwart criticism from trolls left and right. Recalling a particularly harsh message from a fan online, she shared:
"'Are you a crazy, rambunctious bad girl, or are you an activist, political, fund-raising philanthropist?' Like, how f—ing immune are you to the human experience? Sometimes I want to have really good sex and sometimes I want to save the world, and sometimes I might try to do both in the same day!"
Message received!
While we're on the topic, Halsey's experience reminds us a bit of Kanye West; the rapper also struggles with the same mental health condition and candidly opened up about his own psychological episodes earlier this year in May.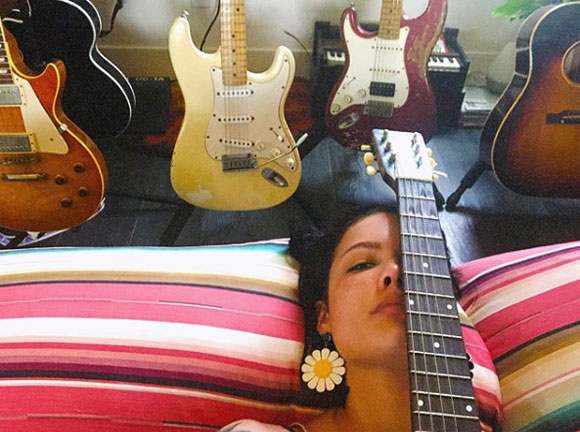 Despite often internally comparing herself to her peers in the music industry, the superstar says she's ultimately happy with not being a picture-perfect pop star.
"I love that, because I wake up every day wild-eyed and spongy, trying to do things better than the last time." 
Thoughts, Perezcious readers? Share them with us in the comments section (below).
Related Posts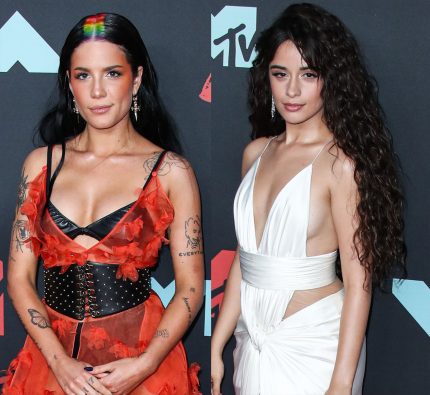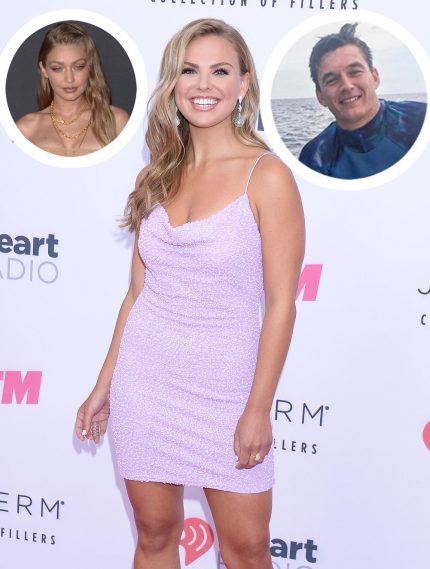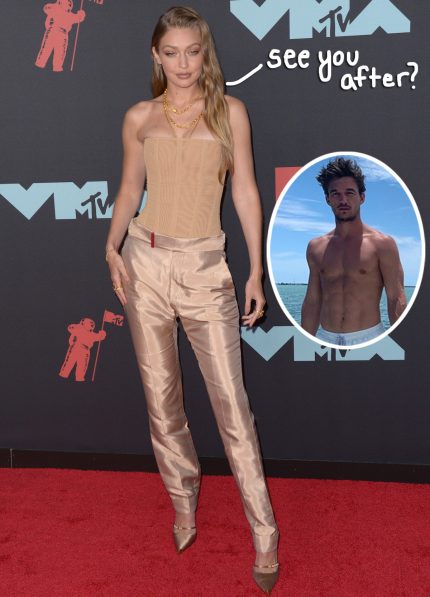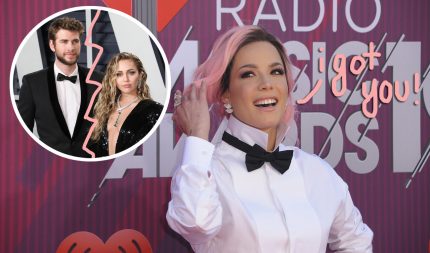 Source: Read Full Article