Celebrities are just as boredat home during the ongoing quarantine as the rest of us, and some are headingto the kitchen to whip up a little excitement. Jennifer Garner is just one of severalcelebs putting her culinarytalents on display with her "Pretend Cooking Show" series.
But the 48-year-old actress has a so-called secret saucethat makes her cooking demos stand out from everyone else's: she's actually friendswith FoodNetwork queen Ina Garten in real life and even solicits cooking advice fromher in the videos.
Garner adores Garten and based on comments The BarefootContessa made during an interview, that feeling is mutual.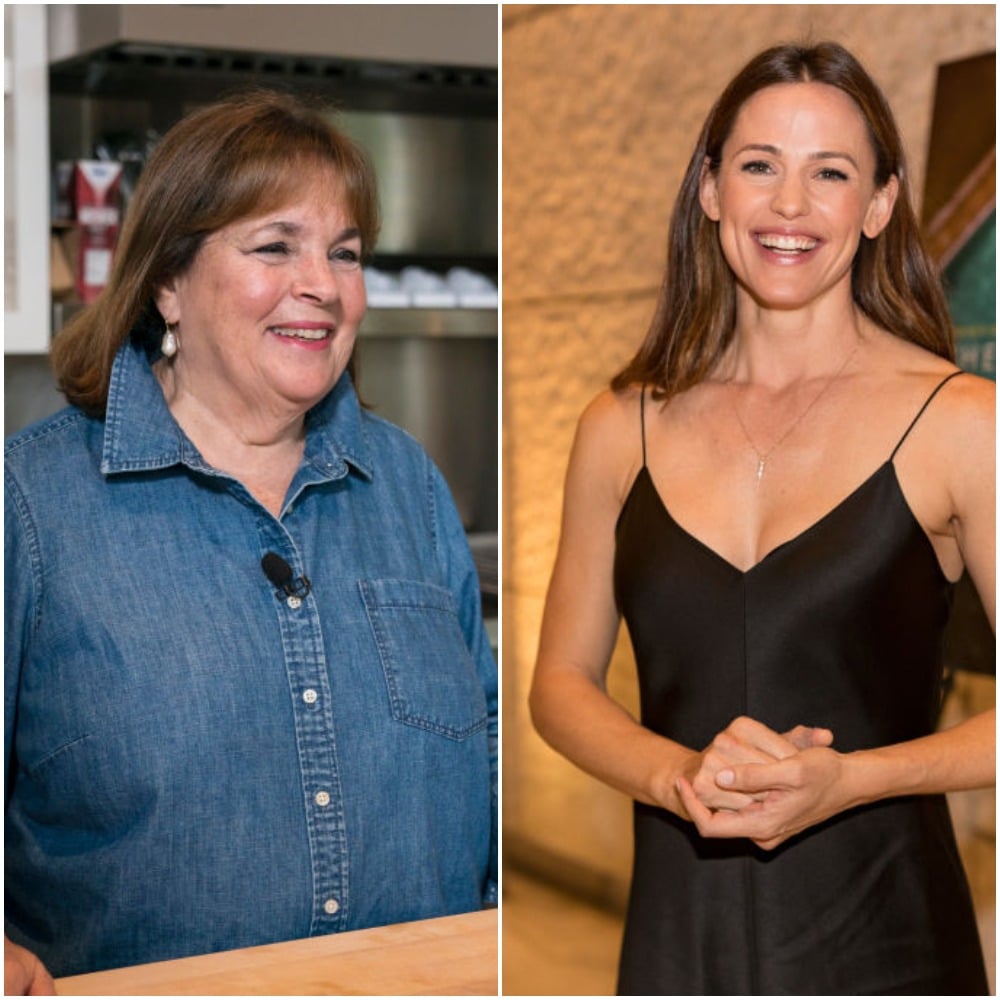 Jennifer Garner made Ina Garten's honey white bread for herkids
There's a national shortage of yeast right now but apparently, Garner was able to squirrel some away because she recently shared a video of herself making Garten's Honey White Bread at home. Instead of sticking to the recipe precisely, the mother of three used half the dough to assemble three "bread men" for her kids, which she said reminds her of childhood. Her own mother used to do the same.
In the demo, Garner apologizes to Garten for not letting the bread men rise a second time, which they don't require. "Sorry Barefoot," she says in the video. Garner also stresses that the beauty of bread men is how they're not perfectly formed, which she insists is what makes them so delightful.
Ina Garten said Jennifer Garner is 'really special'
The Barefoot Contessa is known for being polished and precise in her presentation, which makes her a unique match for a very real, down-to-earth home chef like Garner. But Garten insists that she's a huge fan of the actress and appreciates how real she is.
"Isn't she lovely?! I just think she's so wonderful. I loveher videos so much," Garten toldPeople. "She is adorable and smart and not at all performing—that's justwho she is. I just think she's really special."
Garten and Garner forged an unlikely friendship
The two women first connected three years ago when Garnerinvited Garten to a birthday party. She'd been a longtime fan of TheBarefoot Contessa's cookbooks and show, and since they were both celebrities,they were able to connect.
"Somewhere along the line I found out that she liked mycookbooks and my TV show, so I asked if we could cook together," Garten said."She was very sweet she invited me to her birthday party. It was all girls inswimsuits—it was so Jennifer!"
She continued: "It was so fun and not fancy, which is whatshe's like."
Jennifer Garner sought Garten's advice for her 'PretendCooking Show'
As expected, the A-lister called up the veteran cooking show host before launching her "Pretend Cooking Show" series, seeking tips on how to prepare food on camera for an audience. But Garten said she didn't offer too much by way of advice.
"We talked about it a little bit, but really she's doing this all on her own," The Barefoot Contessa told People. "And it's working—they're so charming."
Source: Read Full Article