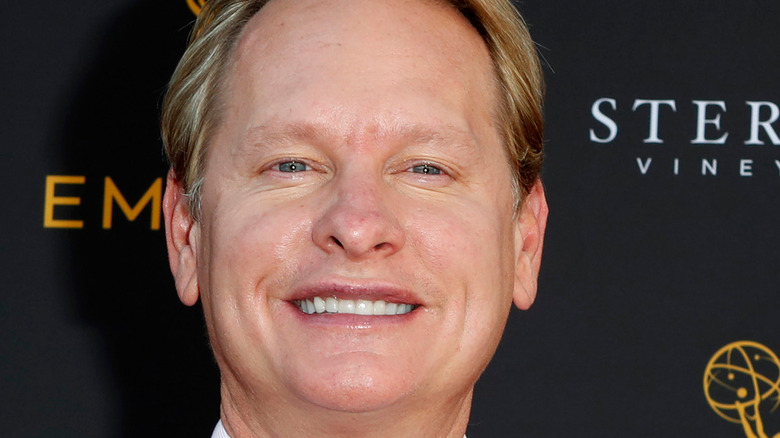 If you're above a certain age, you will probably always associate TV personality, actor, and designer Carson Kressley with 2003's "Queer Eye for the Straight Guy." Kressley rose to near-instant stardom alongside the rest of the cast and has managed to stay relevant and successful throughout the years.
As with many celebrities, there are lots of people who have often wondered about Kressley's dating history. In 2016, Kressley revealed that he dated former NFL player Esera Tavai Tuaolo, who came out in 2002, via Bravo TV. While he didn't go into details about what did or didn't happen between the pair, Kressley told TMZ, "I once went out with a football player who was in the Super Bowl, so there. And he's just a friend of mine. But he's awfully nice and he can sing and do other things."
These days, by all appearances it seems that Kressley is either single or is very good at hiding a relationship he might have from social media.
Carson keeps his dating life locked down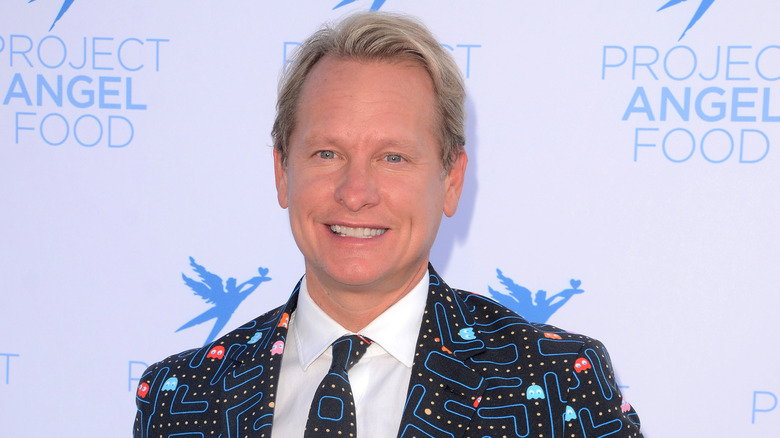 It certainly seems that Carson Kressley is invested in keeping details about his dating life private. 
Over the years, some people have wondered if Kressley and his former Queer Eye co-star Tom Filicia dated, especially since the pair have great chemistry. Sadly for fans of the pair, it seems the answer is no. Filicia explained to Bravo TV that the busy stars have a sibling-esque relationship. "No, we're too busy. We're kind of like sisters," the star confessed. "We're kind of like masculine sisters. We're masculine for sisters; we're not so masculine for men."
However, Kressley added that while they might never be an item, he and Filicia are great at finding dates for one another. "We've been friends [since] before 'Queer Eye.' We actually met at the gym, which is unbelievable because these bodies were built on rigatoni. And then we did 'Queer Eye,' so we were great friends … and we're more like brothers and we kind of grew up together in New York City … no, we have never been romantically involved. We're pretty good finding dates for one another."
Source: Read Full Article