OMG! Jake Paul and Tana Mongeau just got engaged!
The are-they, aren't-they influencer couple just announced their engagement over the weekend and her ring is insane!
Over the weekend at Tana's 21st birthday celebration, she revealed on her Instagram Story that Jake had proposed with a cake that said "Will you marry me, Tana?" on it, and she said yes!
Just recently, Jake opened up about the truth behind his relationship with Tana in a new vlog.
"I really like trolling the internet and this is a perfect example and way to do that, because it's just fun. It's somewhat real but at the same time just messing around with it, and I don't know, we'll see where it goes," Jake shared.
Check out Tana's ring below!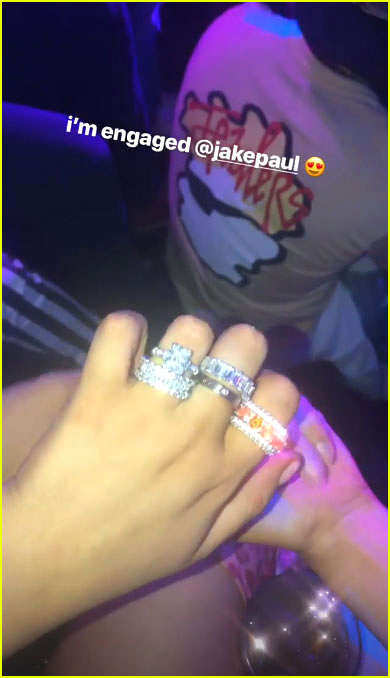 Source: Read Full Article