Several celebrities have been in the news for a somewhat odd anti-showering stance. While many non-famous people take a shower every day, some actors have made it known that they're not so quick to bathe on a daily basis. Jason Momoa was asked about his showering habits, and he set the record straight in no uncertain terms. 
Here's what he had to say about showering. The truth is you may have more in common with him in that department than you might think.
Apparently, a lot of celebrities don't like to shower
Most people either start or end their day with a shower. It's pretty standard for most people, right? It can be relaxing, and it helps them maintain proper hygiene.
Some celebs aren't so sure about this. For some inexplicable reason, several actors have publicly admitted that they either don't bathe themselves or their kids regularly. According to BuzzFeed, these celebs include: 
Ashton Kutcher and Mila Kunis
Dax Shepard and Kristen Bell
Jake Gyllenhaal
While the admission may seem peculiar, it's important to put their point of view in the proper context. None of them said they never shower. And, some health experts find that showering daily isn't necessary from a hygienic perspective. One article from Harvard Medical School indicated that showering "several times per week" is probably sufficient. 
With this in mind, fans may be wondering how often many of their favorite stars shower. If Momoa is your favorite actor, you can rest easy knowing he recently shared his thoughts on the matter.
Jason Momoa's showering habits are pretty normal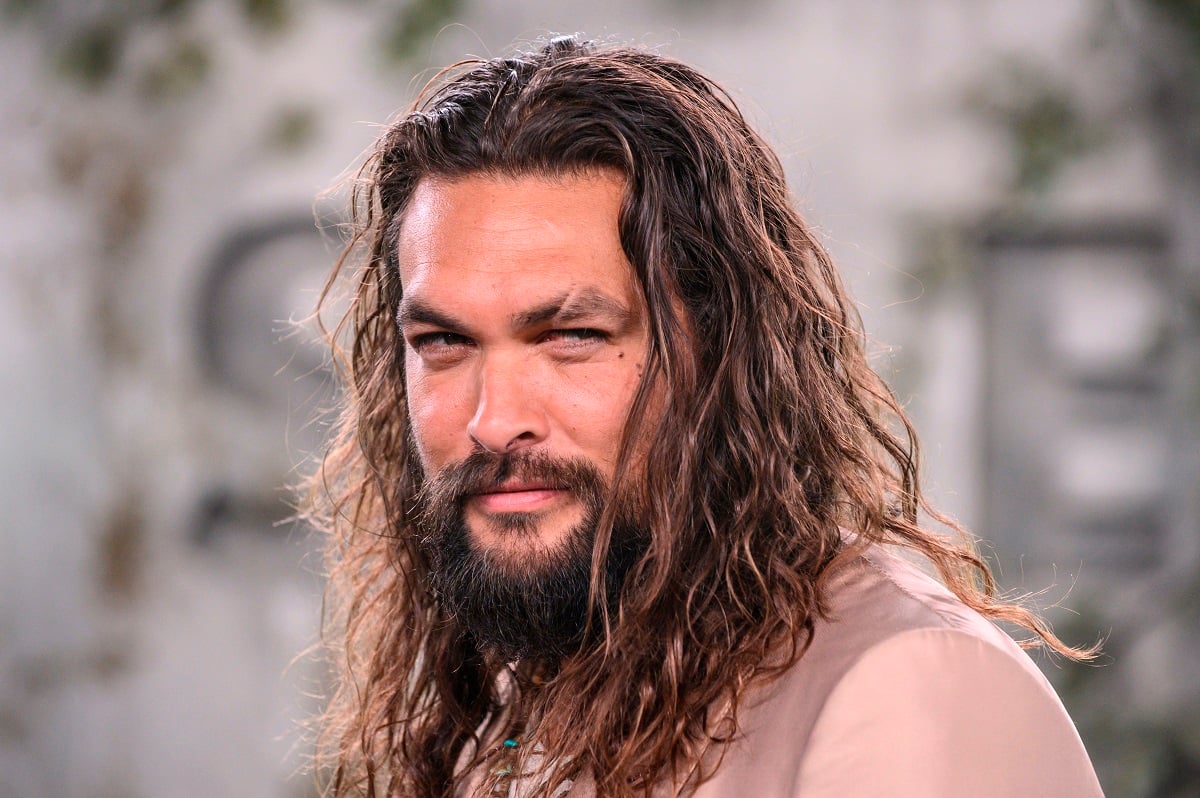 Momoa was asked if he had joined the anti-showering celebrity crusade, and he came out decidedly against it. He even pointed to his status as a specific water-bound superhero as comic "proof" of whether he liked showering or not.
Based on his recent comments, it sounds as if Momoa has no issue with showering that his other actor colleagues seem to have. "I'm not starting any trends," he told Access Hollywood in August 2021. "I shower, trust me. I'm Aquaman. I'm in the f—— water." Moma also referenced his Hawaiian heritage, quipping, "We got saltwater on me. We good."
The Aquaman and Game of Thrones star left very little doubt as to how often he showers: it seems like he bathes at least daily. But until he confirms otherwise, there's at least one other action star who he needs to catch up with in terms of showering. 
When it comes to actors showering, no one can beat The Rock
Dwayne "The Rock" Johnson isn't just one of Hollywood's most bankable stars, he may also be one of the cleanest. And while Momoa made it clear he has no issues with showering, he's not in Johnson's class when it comes to his quantity of showers. 
After a fan tweeted at Johnson asking if he was one of the stars against showering, Johnson's reply was even stronger than Momoa's. "Nope, I'm the opposite of a 'not washing themselves' celeb," Johnson tweeted, elaborating on his routine: "Shower (cold) when I roll outta bed to get my day rollin'. Shower (warm) after my workout before work. Shower (hot) after I get home from work."
For those keeping score at home, that's three showers a day for the superstar. Compared to Momoa, that might be overkill. But it's apparent that both of those stars take bathing a little more seriously than some of your contemporaries. That's not to say they're better or worse than them, just different.
Source: Read Full Article