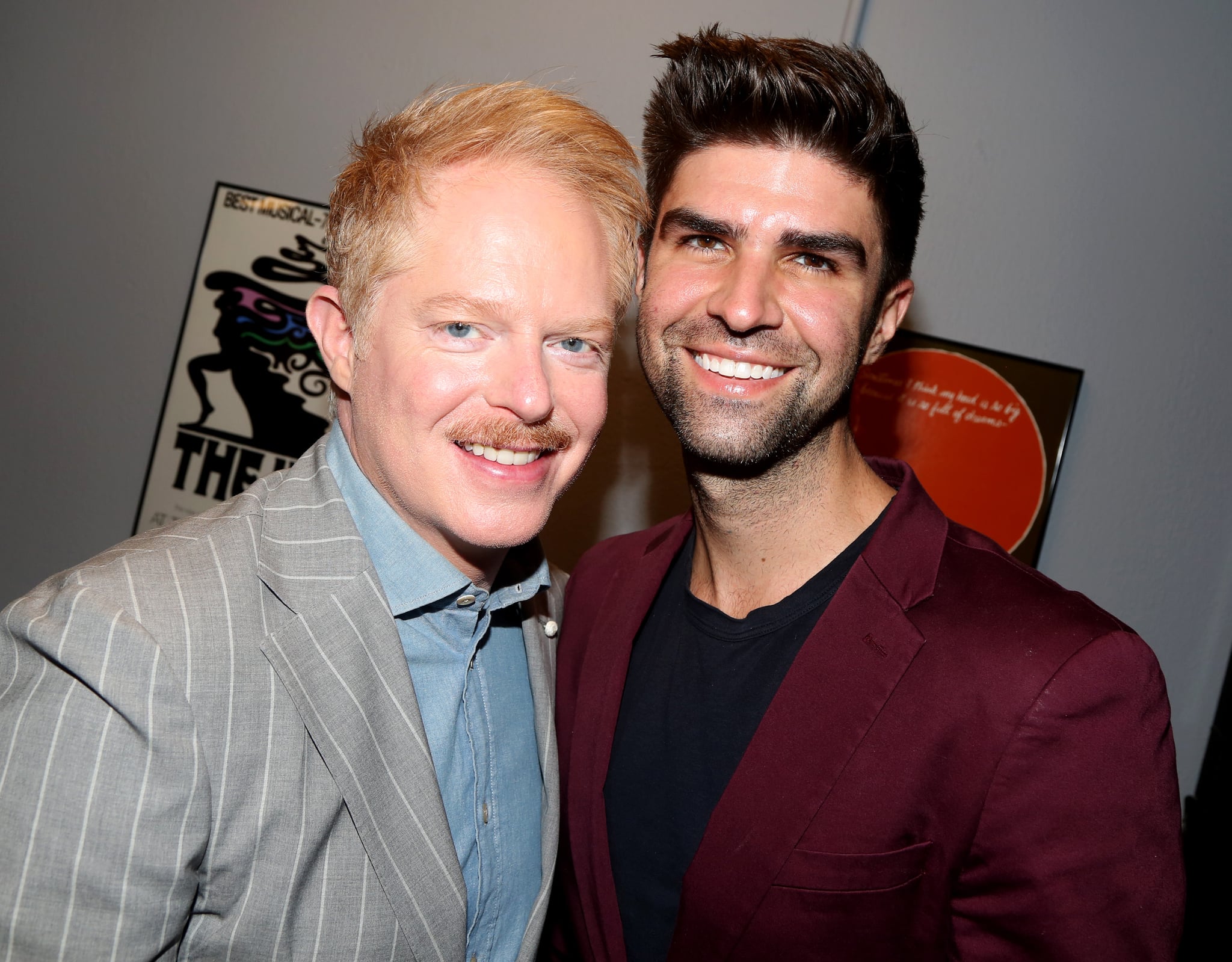 Jesse Tyler Ferguson and Justin Mikita are now the proud parents of two children. The pair announced the birth of their second child, Sullivan Louis Ferguson-Mikita, on Nov. 16 via Instagram.
The former "Modern Family" star, who is currently starring in the baseball-themed Broadway play "Take Me Out" alongside Jessie Williams, shared the happy news, writing, "Sad to be away from my @takemeoutbway fam tonight but we ran off to welcome our newest little one, Sullivan Louis Ferguson-Mikita." The actor shared a photo of little Sullivan grasping one of his fingers while wearing an "Empires" team onesie (a reference to "Take Me Out").
The pair welcomed Sullivan into the world via surrogate and Ferguson earnestly thanked his doctors for all their help. "A special thanks to @drshahinghadir for helping us grow our family & our incredible surrogate and all of the nurses and doctors," he wrote.
Ferguson and Mikita tied the knot in New York City in 2013 and welcomed their first child, son Beckett Mercer Ferguson-Mikita, in July 2020. The couple is beyond thrilled about their expanding family. "We are overjoyed to be a family of four," Furguson wrote.
https://www.instagram.com/p/ClADsNJvn27/
Source: Read Full Article