Kerri Medders is well known for her gorgeous long hair, but she just made a huge change to it!
The 21-year-old actress decided that it was time for a change and she cut her hair way shorter.
Over the weekend, she teased the cut on Instagram, sharing a photo of her hair on the floor in the shape of a heart, captioning it with, "✂️ ✂️ ✂️"
Kerri is sharing the first look at her new hair exclusively with JJJ, and she opened up making that change.
Click inside to see her short hair and what she said about the new look…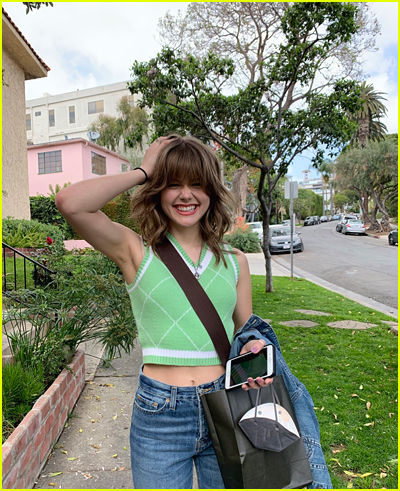 "I had wanted to switch up my look for a while. After about a year of thinking about it and looking for inspiration, I stumbled upon the book 'The Year of Yes' by Shonda Rhimes, and I instantly decided it was time to do it!" she told us. "I had just wrapped all the projects I had been working on, and I realized I had nothing holding me back. Letting go of my long hair was a spiritual thing for me. I'm also 21 now, so it was time!"
Kerri went to Riawna Capri at Nine Zero One Salon for her "shag" hairdo. If you remember, Riawna is the same stylist who just did Selena Gomez's blonde hair!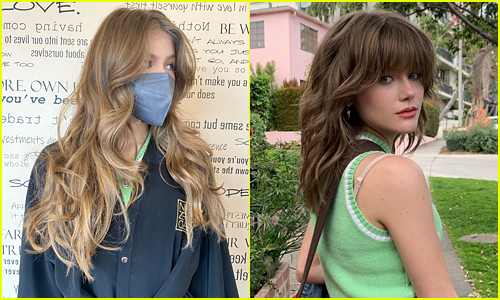 "I've always been fond of the shag. To me, it's effortless and carefree, and it looks good on men and women, which I love!" Kerri dished.
"I found Riawna while creating a mood board of different shag looks. I saw she did a shag on this model/poet, and I thought it was sexy. Immediately I reached out to Riawna and booked an appointment. The second I stepped into her salon, I felt comfortable, and I trusted her."
Kerri will soon be seen in the upcoming Prime Video series Panic, which is out in May, and she'll also be in the new Disney Channel Original Movie Spin, out later this summer!
Source: Read Full Article