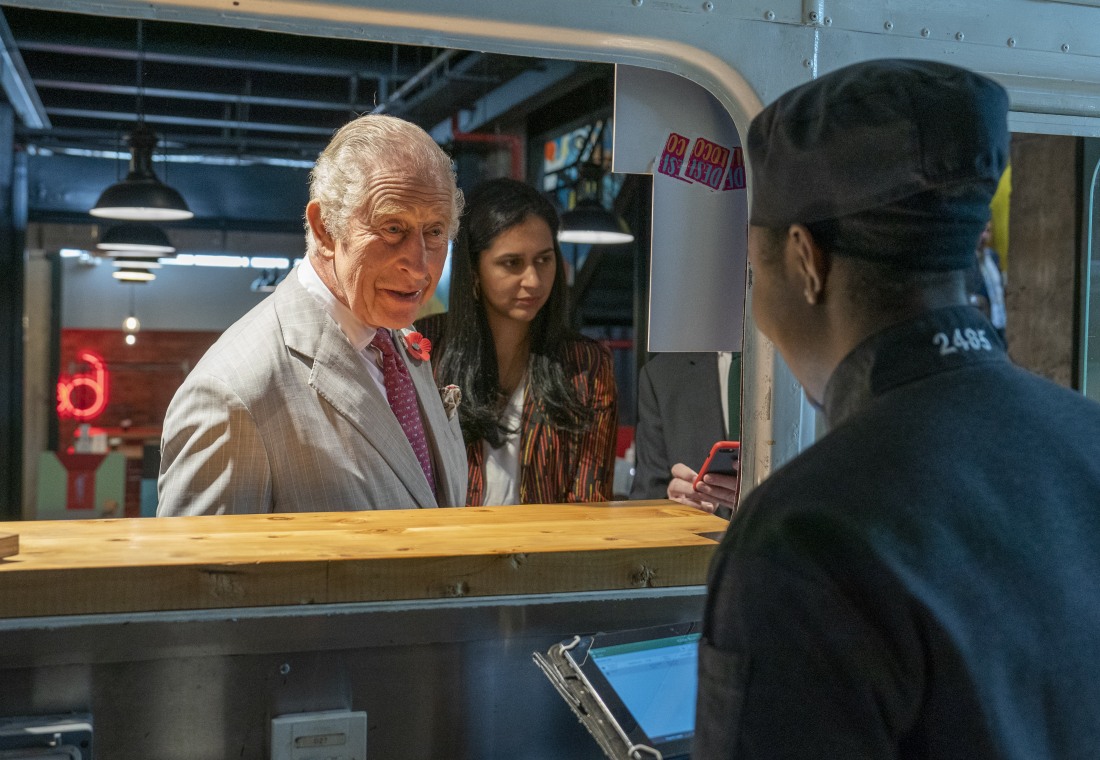 King Charles and Queen Camilla split up at various points of their royal tour of Kenya, and it's clear that Charles is much more active and he "travels better" than his wife. Camilla looks miserable – Charles merely looks tired but busy. At one point on Wednesday, Charles stopped by a food truck and he made a big deal about ordering some local dishes. It turns out that his staff had already arranged for the food to be milder than usual, because Prince Harry is apparently the only Windsor who can eat spicy (or even well-seasoned) food.
He is known for skipping lunch during busy royal tours but today the King stopped by a food truck during his state visit to Kenya. During a solo engagement, Charles sampled popular local food at Nairobi Street Kitchen. The King ordered a saag paneer kathi roll wrap and butter chicken samosa –and joked how the dishes could 'blow your head off'.

Thankfully, sous chef Rhoda Asiyo said they had been told by the palace not to make the dishes 'too spicy' for the 74-year-old monarch.

She said afterwards: 'The King was great, very chilled out. There were less formalities than I thought. I was nervous before knowing he would be eating our food. Indian food is very popular here in Kenya. The King ordered a favourite dish that flies off the shelves.'

Nairobi Street Kitchen, in the heart of the Westlands area, is a modern street food market experience with global food and drink offerings, and shops selling products made by artisans. It also hosts live bands and local art.

Charles stopped in his tracks as he was ushered to a menswear stall which has been a beneficiary of support from the British Council. Pointing at a sample of grey and blue checked material, the King exclaimed 'Now this looks familiar', which suggests that he had a suit of almost exactly the same design. Calling the products 'marvellous' and 'so well designed', Charles ordered his equerry to take details of the business to potentially make a personal order.

Sam Jairo, owner of Genteel custom made suits, said: 'The King was very taken with one of our designs and in agreement that we are the perfect amalgamation of Kenyan flamboyance and British craftsmanship. I told the king it would be a pleasure to make him a suit and he seemed very interested.'

Earlier, King presented a medal to a Kenyan soldier said to be 117 years old. Veteran Corporal Samwel Nthigai Mburia, who claims to have been born in 1906 and may be the oldest man in the world, served in Palestine and the Far East with the British Army during World War Two. He was handed his replacement medal by Charles during a poignant ceremony on the second full day of the State visit to Kenya.
[From The Daily Mail]
I did not know that Indian food was so popular in Kenya, but Indians were all over Africa too (and still are). As for the king ordering his food milder… I understand it, because he's in the middle of a tour and he had a million other events to do. He didn't want to be burping and farting for the rest of the day, or smelling of garlic and curry and what have you. As for the fashion and custom made suits… like, that's authentically Charles. He cares about supporting artisans and local craftsmen. He loves all of that. I bet his people will truly contact Sam Jairo.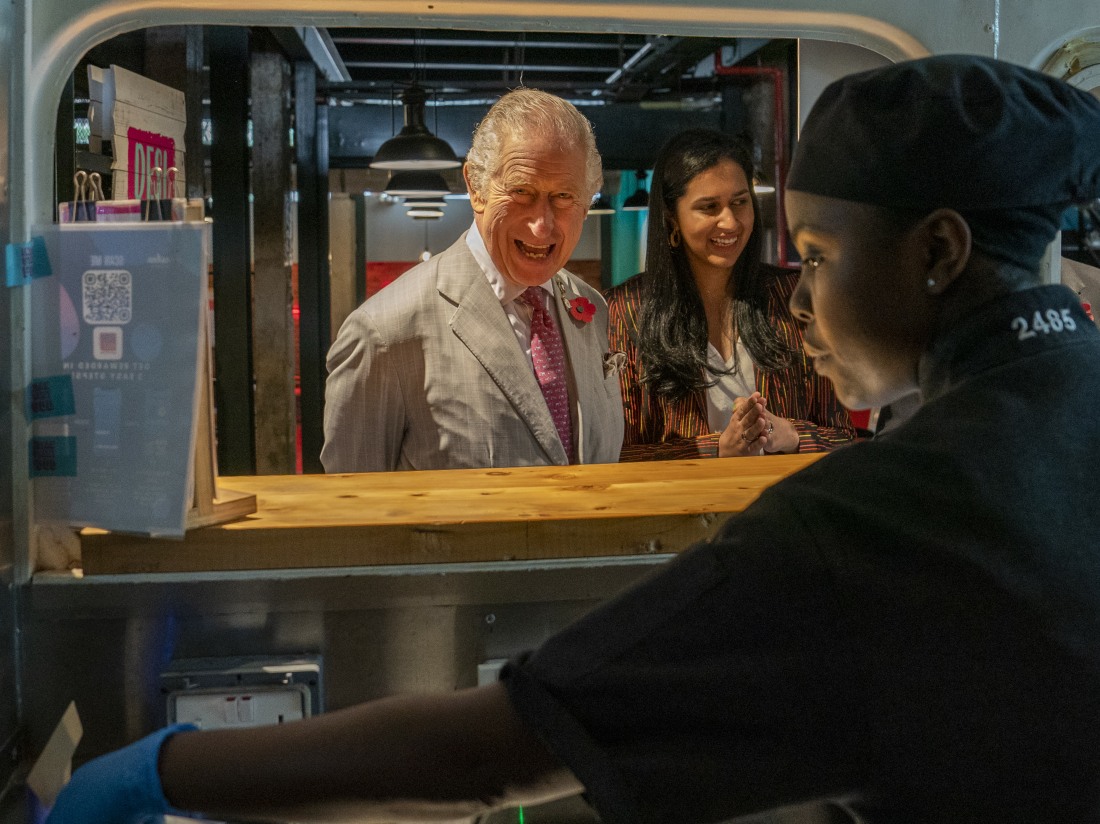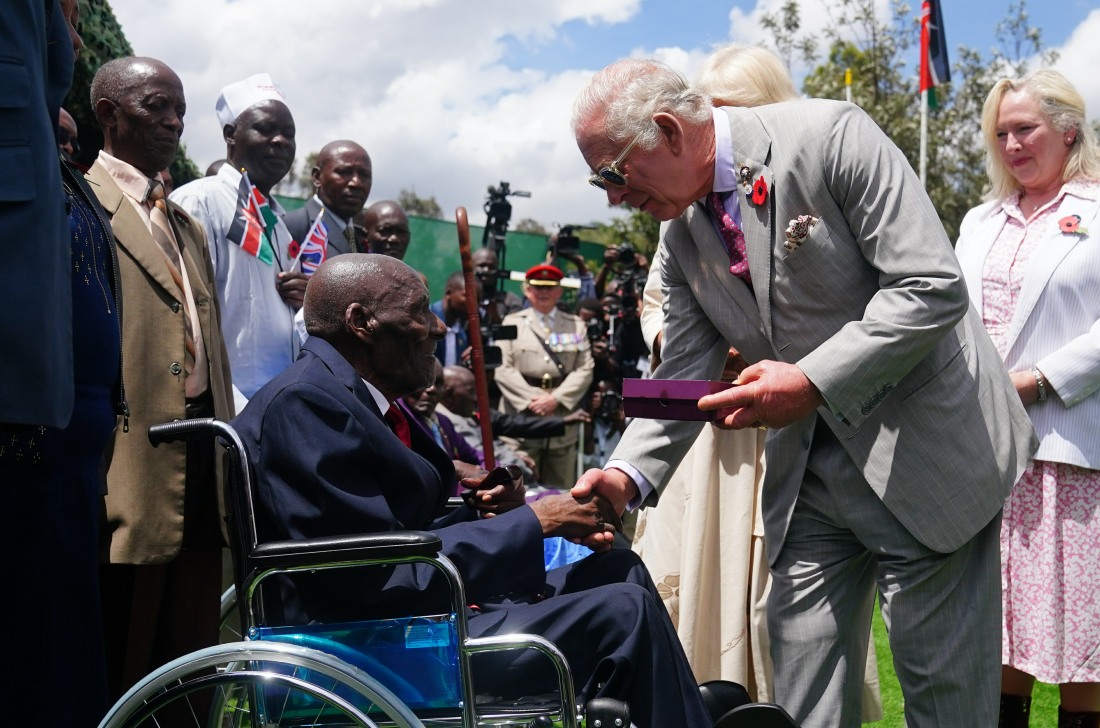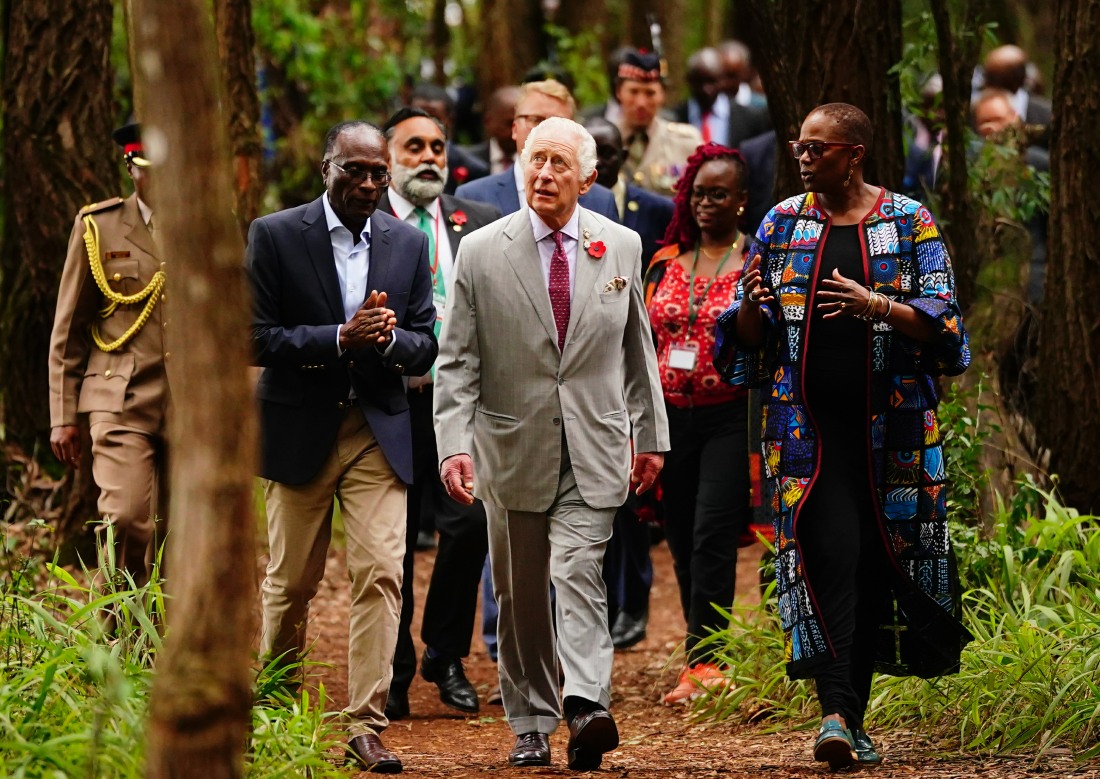 Photos courtesy of Cover Images.
Source: Read Full Article