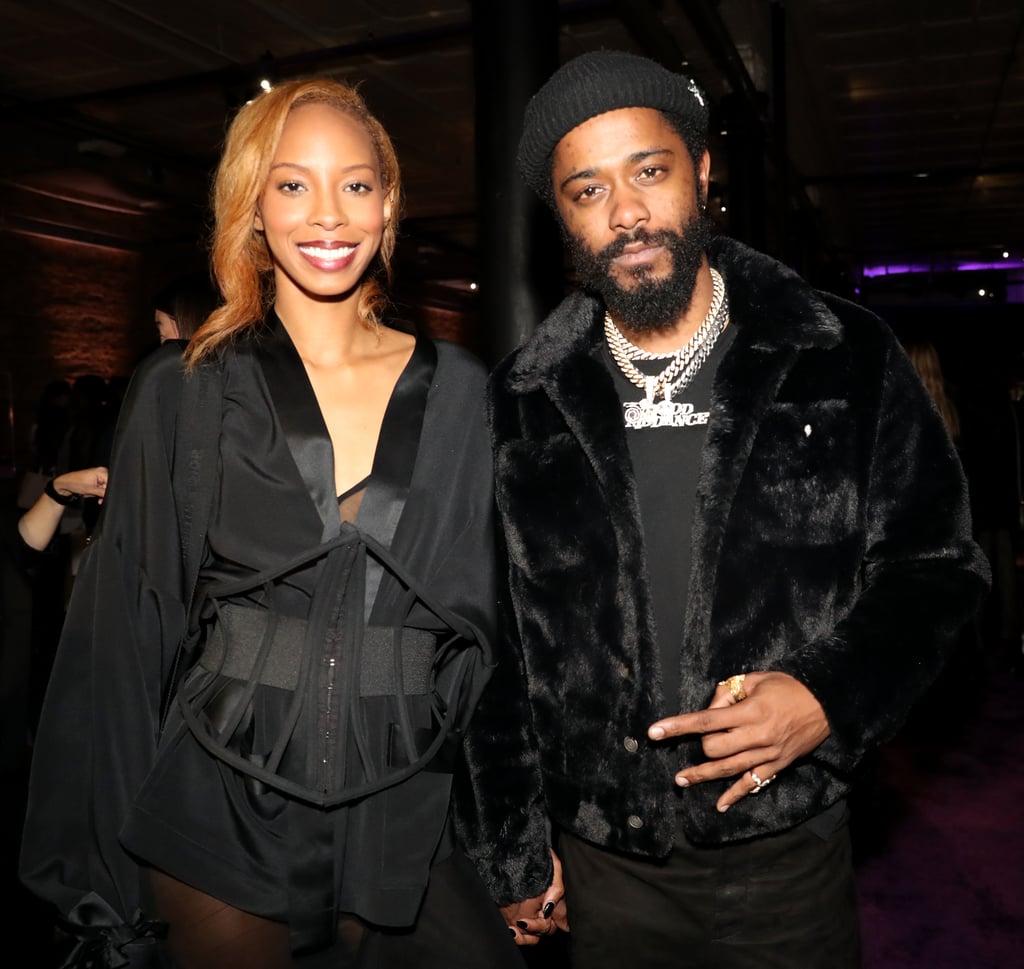 LaKeith Stanfield Is Engaged to Kasmere Trice — Meet His Spelman Grad Fiancée

LaKeith Stanfield is an engaged man. The "Atlanta" star proposed to girlfriend Kasmere Trice in the Bahamas on her birthday on Dec. 30, just a few months after first sparking engagement rumors.
Trice shared an Instagram gallery featuring pictures of her double-halo diamond ring and a photo of her and Stanfield posing together on vacation. She captioned the post, "happy birthday, mrs. Stanfield." The next day, the couple celebrated their relationship milestone together on New Year's Eve, posing in front of a Christmas tree with Trice holding up her left hand. "No better way to bring in the new year than with my one and only," Stanfield commented on his bride-to-be's post.
The 31-year-old actor also expressed appreciation for his fiancée in a lengthy Instagram caption on Jan. 2. "Loved the holidays and spending time with family. Some really great moments with loved ones," he wrote. "Beautiful time with my fiancé and the reinforcement of our bond in the midst of any kind of climate. Love is a trip because at the same time as it can inspire really massive beautiful feelings of connectedness, it can also inspire pain and anger, and at the end of the day I think that's part of what makes it so special."
Fans suspected the couple got engaged back in September when Stanfield posted and later deleted a picture of Trice wearing a large diamond ring on her left hand. The piece of jewelry was pear-shaped, whereas her new engagement ring is circular. They've since popped up on each other's social media feeds and stepped out together for the October launch of Joopiter, Pharrell Williams's new auction platform.
A model signed to Atlanta-based Select Model Management, Trice appeared in the campaign for Polo Ralph Lauren's partnership with two historically Black colleges, Morehouse and Spelman. She graduated from the latter with a political science degree in 2015 and, according to her Instagram bio, also attended Harvard University. It's unclear exactly when she and Stanfield started dating, but Trice hard-launched their romance on Sept. 4 with a video of them kissing and a shot of the aforementioned pear-shaped diamond ring, though it's on her middle finger in the snaps. She also alluded to them possibly living together by sharing a black-and-white photo he captured and captioning it, "framing this in our home."
While little is known about Trice's former relationships, Stanfield was previously linked to "The Mindy Project"'s Xosha Roquemore, whom he started dating in 2015. The actors were romantically involved for years and welcomed a baby girl together in 2017, but it's a mystery exactly when they went their separate ways.
Read ahead to check out all the glimpses inside Stanfield and Trice's low-key romance we've gotten so far.
Source: Read Full Article