By the time the cast of The Monkees had worked together for two seasons of their NBC television series, Peter Tork, Davy Jones, Mike Nesmith, and Micky Dolenz had developed a close rapport with each other. They appeared to instinctively know how to both anticipate and navigate the way their castmate would react to a situation on and off-camera. However, there were times when the young men knew which of their fellow Monkees pals would "get" a particular idea, song, or even a joke. Mike Nesmith once revealed that he always knew which of his Monkees brothers would be the first to tell a great joke and had a "wonderful infectious laugh."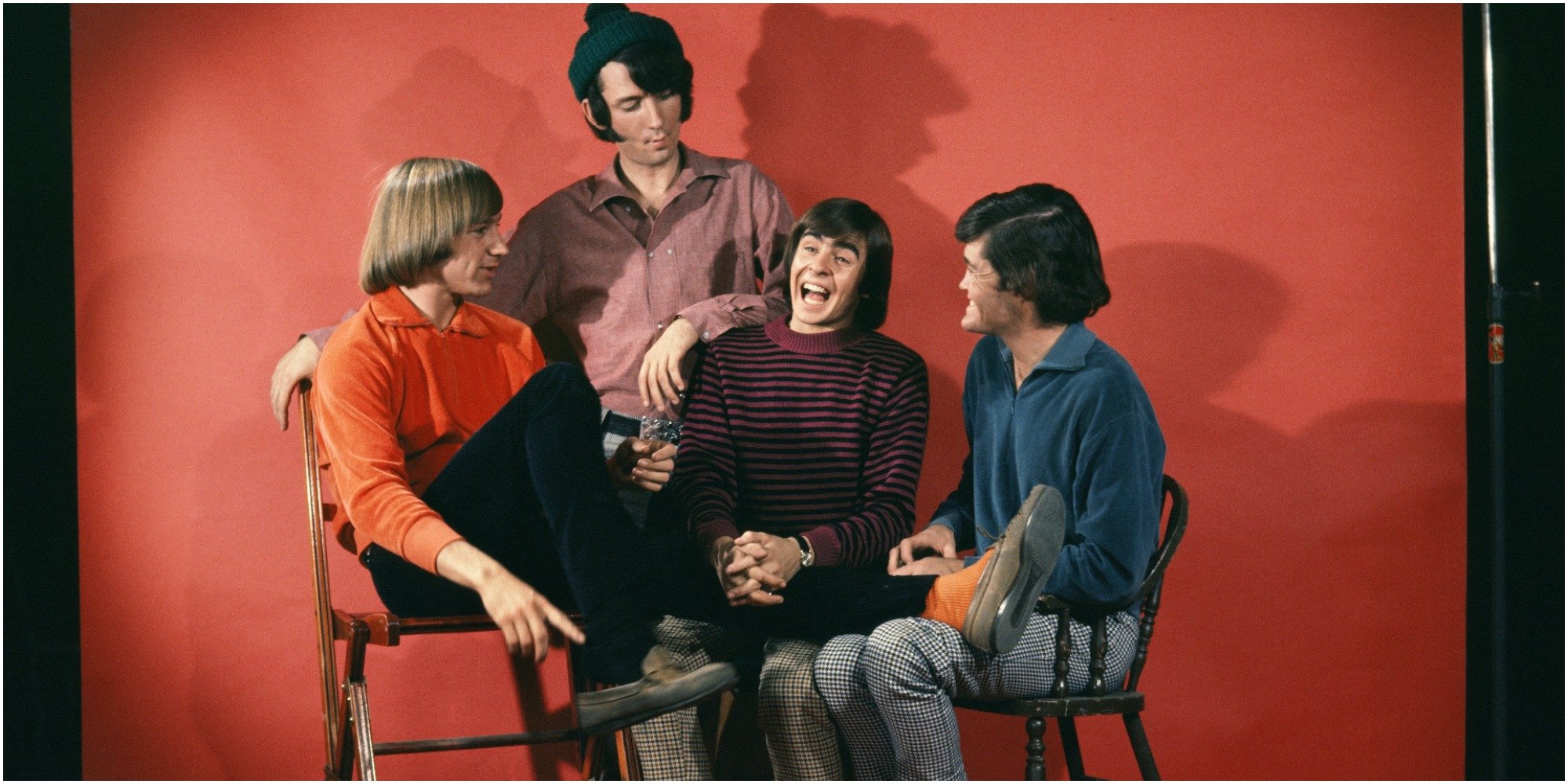 'The Monkees' television show delivered straightforward, silly humor
The most successful comedies of the 1960s delivered short, silly humor. Along with Gilligan's Island, Green Acres, and Hogan's Heroes, The Monkees viewers didn't expect much from their shows. They just wanted sophomoric and somewhat childish laughs that provided an escape from the tumultuous political climate of the decade.
Part of the appeal of The Monkees television show was its escapism aspect. The show delivered a beloved Marx Brothers-style humor.
However, the series's fast-paced, dynamic visual style was indeed a nod to Richard Lester, director of The Beatles' first two motion pictures, A Hard Day's Night (1964) and Help! (1965). In his films, Lester delivered The Beatles to the public in scenarios filled with fast-paced images, improbable situations, and funny moments.
Mike Nesmith admitted this castmate with a 'wonderful infectious laugh' told great jokes
In an interview with Rolling Stone Magazine, Nesmith admitted that there was one castmate with whom he bonded while learning a new joke or two.
"Davy [Jones] told great jokes," Nesmith admitted.
"Very nicely developed sense of the absurd — Pythonesque — actually, Beyond the Fringe — but you get my point," he claimed.
"We would rush to each other anytime we heard a new joke and told it to each other and laugh like crazy," Nesmith claimed of the years they spent together both on the set and as touring companions alongside Tork and Dolenz.
"David had a wonderful laugh, infectious. He would double up, crouching over his knees, and laugh till he ran out of breath. Whether he told the joke or not. We both did," Nesmith recalled.
Mike Nesmith admitted Davy Jones also gave sage advice
As The Monkees television show charged on, Tork and Nesmith pushed for more input of the music heard on the television series. Subsequently, these songs were released on records under The Monkees banner.
Jones gave Nesmith some advice that had served him well throughout his career as a performer, particularly when instructed to do things in a way he perhaps disagreed.
"David continually admonished me to calm down and do what I was told," said Nesmith to Rolling Stone.
"His advice to me was to approach the show like a job, do my best, and shut up, take the money and go home."
Later, Jones would stand alongside Tork, Nesmith, and Dolenz in thier battle for creative control of their music.
Source: Read Full Article