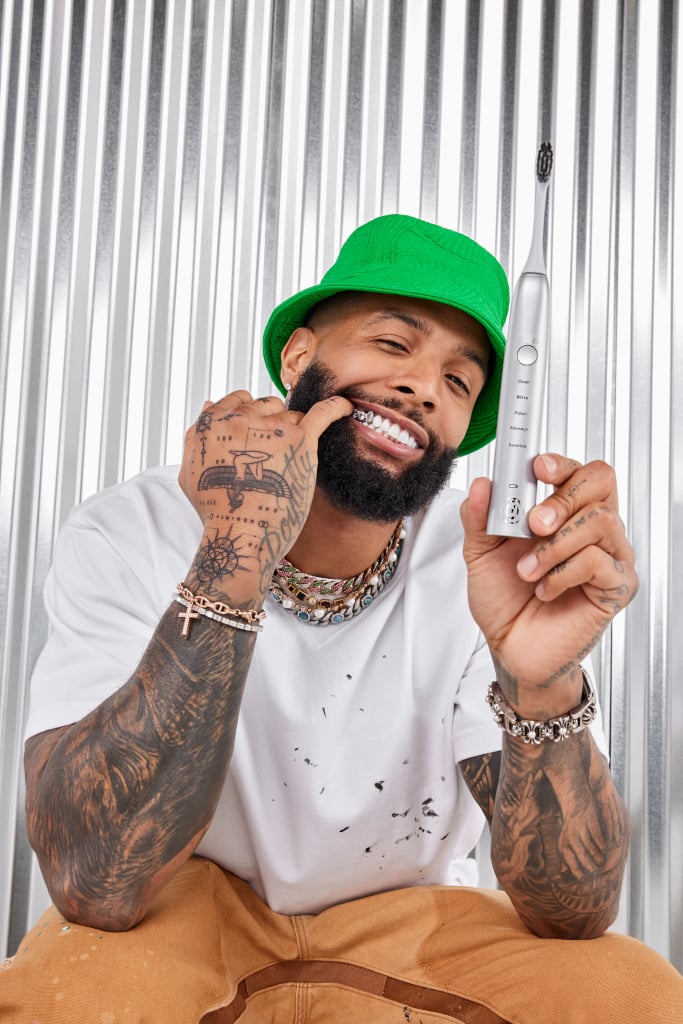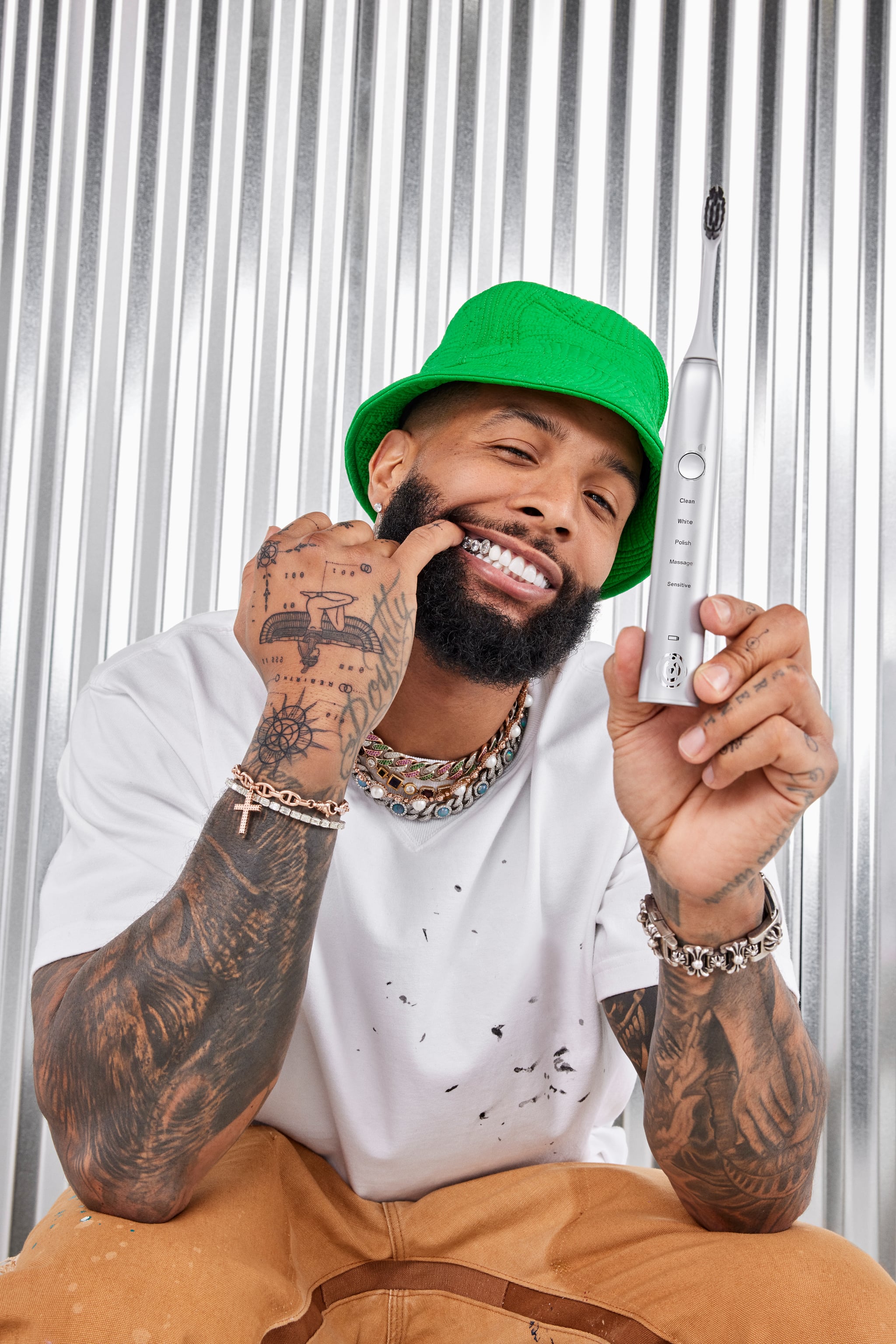 Image Source: Moon
As Odell Beckham Jr. releases his first signature product with MOON oral care, he's expressing his appreciation for the little things. Whether it's flossing his teeth, witnessing his son be captivated by a remote control, or even switching the gears on his toothbrush, it's been a beautiful time of reflection for the football star.
After welcoming his first child, a baby boy named Zydn, in February, Beckham Jr. was at a pivotal point in his life. He had won his first Super Bowl championship with the Los Angeles Rams just four days before welcoming his son with girlfriend Lauren Wood and was recovering from a heartbreaking injury. He scored the first touchdown in the 2022 Super Bowl, and shortly after, Beckham Jr. tore his ACL in the second quarter and was unable to return. But, like the positive mindset he's carried with him through his career, Beckham Jr. has rebranded the injury as "a blessing in disguise."
Beckham Jr. recently spoke to POPSUGAR about fatherhood and the fateful timing of the last year. "There's nothing better than being a father," he says. "Just to be able to look at my son and see the whole world in his eyes. I want to make sure that I can be the best man, role model, leader, example that I could possibly be for him." And he's doing just that. They've been spending as much time as possible together as a family, something that would've been more of a challenge had he been traveling for football.
Beckham Jr. continues, "Truthfully, the injury came and then having a son and having to put my own goals and aspirations aside for a minute to just be there. I don't think that this didn't happen for a reason because usually I'd be in season right now. I wouldn't have the same amount of time I have with my son. I wouldn't be able to spend these moments and be able to do the things that I'm doing now. It really is such a blessing in disguise that I'm able to spend these times with him at a very young age when he's developing. I can't think of anything in this world that I love more." And while he's not one to indulge in a cliché, it's impossible to deny that "everything happens for a reason," Beckham Jr. says.
Source: Read Full Article