It's no secret that Rachel Lindsay has had a pretty fraught relationship with the Bachelor franchise over the past few years. Lindsay, who became the first Black lead in the franchise back in 2017, has been very candid about the shortcomings of Bachelor Nation. The former attorney has utilized her platform to speak out against injustices on the show and to hold the franchise accountable for its lack of diversity. But does Lindsay regret being The Bachelorette?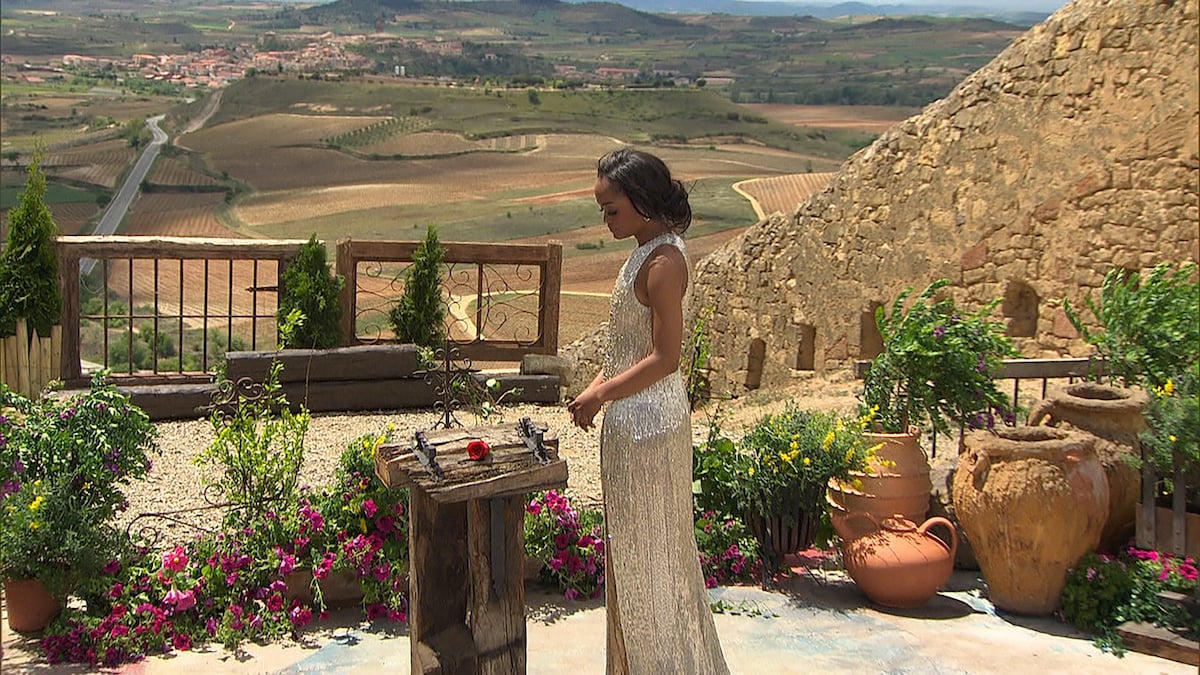 Rachel Lindsay became a fan-favorite after competing on Nick Viall's season of 'The Bachelor'
Bachelor Nation first got to know Lindsay on Nick Viall's season of The Bachelor. After being nominated by two coworkers, Lindsay took a leap of faith and joined the cast of the show. Lindsay's intelligence and natural charm quickly captured Viall's attention, earning her the coveted first impression rose. Throughout the season, Lindsay also became a fan favorite and ABC announced that she had been chosen for The Bachelorette before she even got eliminated.
The attorney's season of 'The Bachelorette' was pretty dramatic
Like any other season of The Bachelorette, Lindsay season was fraught with drama. However, the drama was a bit different considering the attorney was the franchise's first Black lead. For example, one of her contestants, Lee Garrett, who was constantly in fights, had a history of tweeting hateful things about Black people. However, the producers somehow managed to miss this when they were performing extensive background checks.
The podcast host met her husband, Bryan Abasolo, on the show
But despite drama of Lindsay's season, she did manage to find love on The Bachelorette. The podcast host got engaged to her now husband, Bryan Abasolo, on the show. However, despite their happy ending, the producers spent an exorbitant amount of time focusing on her runner-up, Peter Kraus. In fact, the overall set up of Lindsay's finale and her After The Final Rose special seemed to imply that she settled for Abasolo once Kraus revealed that he wasn't ready to propose to her.
Does Lindsay regret being 'The Bachelorette'?
Lindsay has certainly had her ups and downs with Bachelor Nation. Since her infamous interview with Chris Harrison, she has ended her contact with the franchise. But does Lindsay regret being The Bachelorette? In a recent piece that she wrote for Vulture, she got candid about her true feelings. "I don't regret being the Bachelorette," she stated. "But if I were to do anything differently, it would be to think about the diversity of the stories on my season."
Continuing on, Lindsay revealed that she will continue to make herself to the contestants of the show if they need her support. However, she no longer considers herself to be a representative of the franchise. "I'm no longer making myself available to The Bachelor universe (though any contestant, past, future, or present, who needs my advice can call me)," she shared. "To the franchise, I am no longer a figurehead. I am no longer a spot-filler. I am no longer the face of what is diverse. The goal for me was always to be that person until I could step away because the change had happened, and I could sit back and enjoy it."
Source: Read Full Article