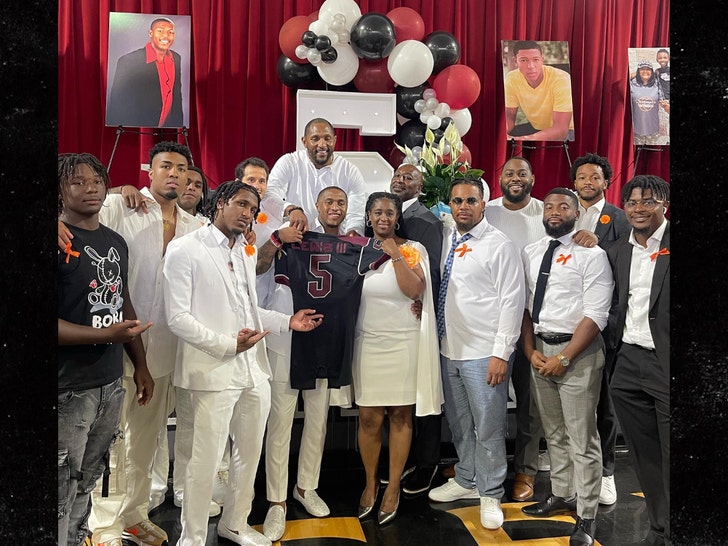 Ray Lewis gave a powerful speech at his son's funeral on Saturday … fondly remembering his child less than two weeks after the 28-year-old's tragic death.
The Pro Football Hall of Famer, wearing all white, spoke for several minutes at the service inside of the Calvary Orlando Church in Florida … as dozens of mourners listened on intently.
"We will see you again," the ex-Baltimore Ravens star said to his child, Ray Lewis III, during his speech.
Lewis also spoke about how he'd watched his son over the last 28 years … adding, "The referees thought I was crazy running up and down the sideline."
Lewis' good friend, Dallas Cowboys legend Michael Irvin, was also in attendance … and he said after the ceremony his "heart bleeds" for Ray and the Lewis family.
"NO FATHER should ever have to bury his son!" Irvin said on his social media page. "There is NOT anything, anyone can say to ease this depth of pain. Just know this MY BROTHER, we love you and God has you."
Waiting for your permission to load the Instagram Media.
In his post, Irvin also shared a video from the funeral … showing that a montage featuring clips and pictures of Ray and his son was displayed.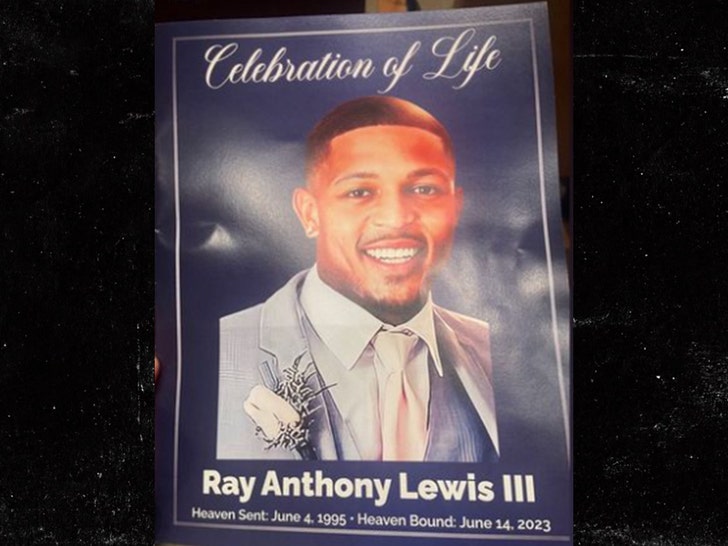 Following the ceremony, some of Lewis' family members and closest friends gathered at the repast at Lake Mary Preparatory School, where they posed for a smiling photo.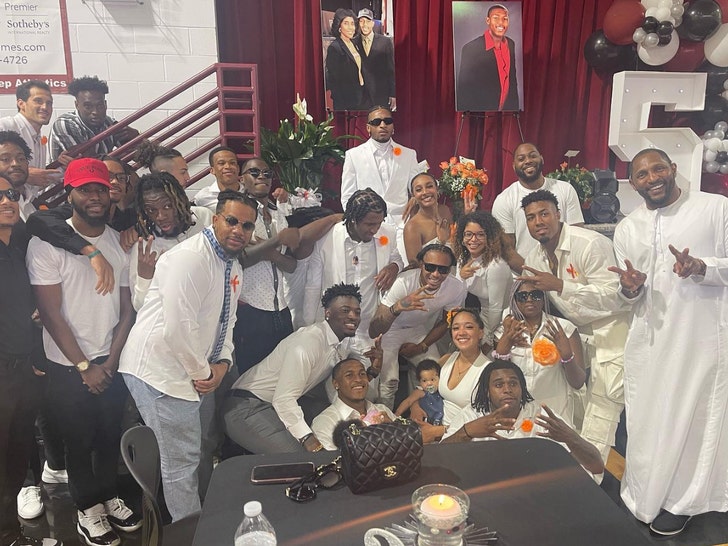 As we previously reported, Lewis III died on June 14 … after cops say he accidentally overdosed.
Ray hadn't spoken publicly about the death until Saturday's service.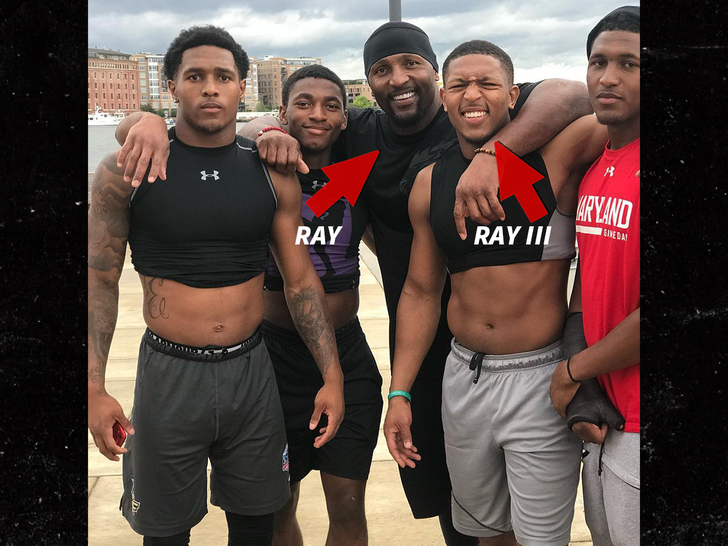 RIP.
Source: Read Full Article