As two of the longest leading ladies of country music, Dolly Parton and Reba McEntire make an iconic duo. Though old friends professionally, the pair didn't team up to record a duet until 2021 when they revisited McEntire's '90s hit, "Does He Love You."
But as McEntire tells it, that collaboration was a long time coming. She recalled the moment she first saw Parton up-close in the '70s and said she thought, "That must be what angels look like."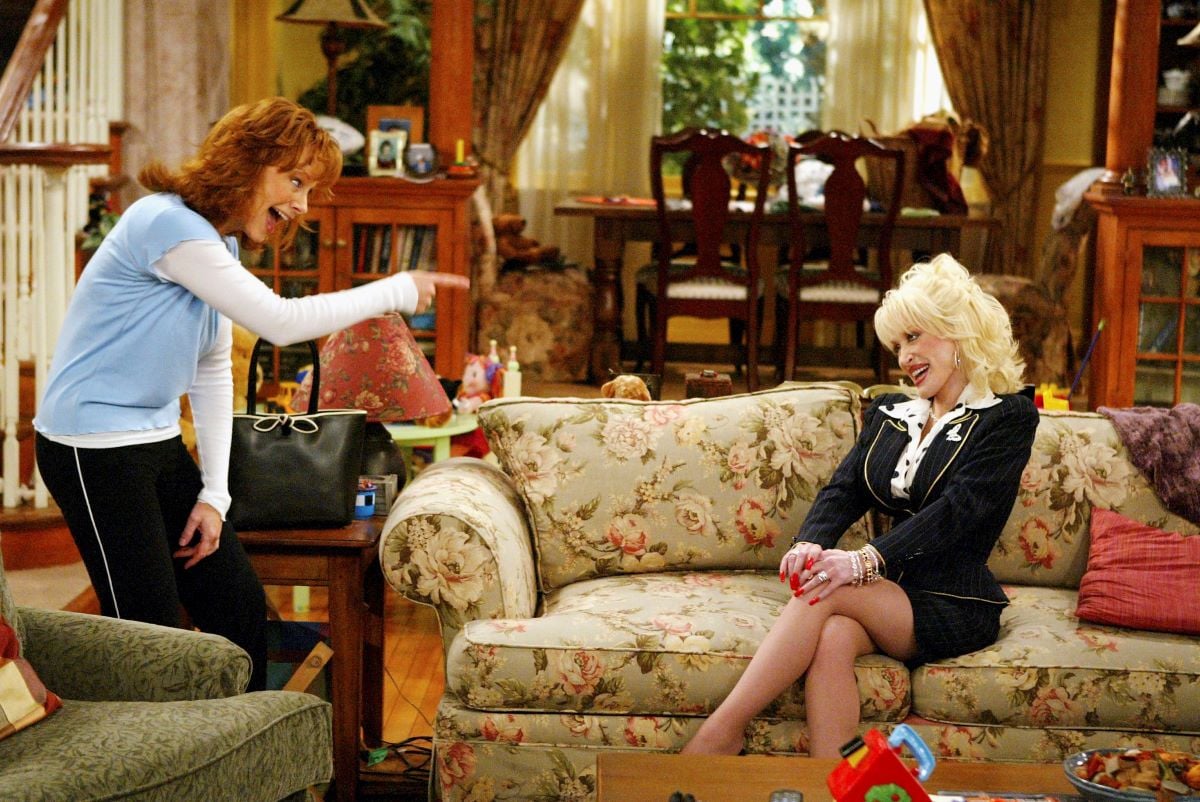 Reba McEntire: 'That was the most beautiful woman I ever saw in my life'
While visiting Bobby Bones on Bobbycast, McEntire shared that she was "the biggest fan in the room" when she finally worked on the "Does He Love You" video with Parton.
In fact, she said could even remember the moment she first laid eyes on Parton in-person to the day and hour it happened.
"The first time I saw [Parton] was Sept. 17, 1977," she told him. As McEntire tells it, she was getting ready to debut at the Grand Ole Opry, but Parton's arrival meant she was losing one of her songs. McEntire said she didn't mind, though. She remembered replying, "Well, she can take both of 'em. Can I meet her?"
"She walked by in this chiffon black pantsuit," she recalled, "and had those rhinestone butterflies on and this big cotton candy hair. And I thought, man, that must be what angels look like. That was the most beautiful woman I ever saw in my life."
She also added, "I don't think her feet touched the ground. She was an angel."
McEntire said she didn't say hello to Parton that night because she was in awe. "I was backed up against the wall like everybody else was," she told Bones. "I mean, they said, 'Part the way, Dolly's coming in,' and I slammed back up against that wall and just watched."
However, the two didn't meet that night. The "Fancy" singer said that didn't come until "years later."
Dolly Parton and Reba McEntire spent 'precious' time on the set of 'Reba'
As McEntire noted while talking to Bones, Parton came to work on her sitcom, Reba. That's when the two got to spend a "priceless" week together. "That was precious," McEntire told Bones. "I absolutely love that."
In 2019, McEntire told Andy Cohen on Watch What Happens Live she would love to record a whole album with Parton, but at that point she was still hoping for even one song together. "I love Dolly Parton," she told Cohen. And she shared a little bit about what Parton was like on the set of Reba.
"She is such a nice lady," she shared. "She treated everybody equal and sweet and nice."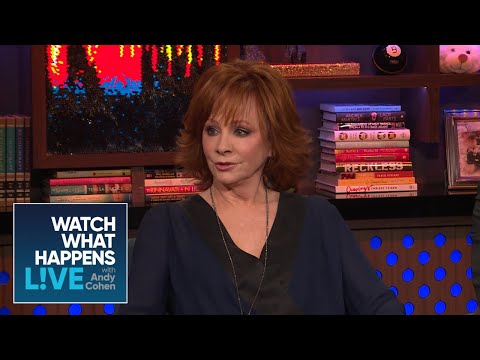 Reba McEntire and Dolly Parton's 2021 duet, 'Does He Love You'
In 2021, McEntire released a remake of her hit, "Does He Love You,' featuring Parton. She told Bones she loves to hear the song because she didn't get to record it with Parton due to COVID. Instead, they each recorded their parts separately and they were combined for the final version.
And she noted she had her manager call Parton's manager to approach her about the duet, in part because she didn't want to put Parton "on the spot." But also because she was a little afraid Parton might turn it down.
Lucky for fans, including McEntire, Parton said yes and the rest is country music history.
RELATED: Reba McEntire: Her All-Time Favorite Quote and a Few of Her Other Top Picks
Source: Read Full Article