It's Rihanna's world and we're all living in it!
To put everything the 31-year-old has accomplished over the last three and half years since she first entered (and quickly dominated) the world of fashion and beauty is a tall task, but Vogue is up for the job!
The Work singer graced the publication's November issue and gave a rare, in-depth interview which covered everything from why she turned down performing at the Super Bowl halftime show, along with her unfiltered thoughts on President Donald Trump, as well as updates on her upcoming ninth album, and more.
Before we dive right in, let's first ch-ch-check out Rih's stunning cover shot (below):
So gorgeous, as per usual! The starlet opted for muted makeup and rocked an exclusive Fenty tulle jacket for the look.
But, let's get into the tea!
Contents
Where Is The Album – We Want The Album!
Contrary to what her loyal but impatient fan base may think, the Barbados native is actually dying to get back to recording music:
"I have been trying to get back into the studio. It's not like I can lock myself in for an extended amount of time, like I had the luxury of doing before. I know I have some very unhappy fans who don't understand the inside bits of how it works."
The singer-songwriter confirmed her upcoming record will go back to her roots and be heavily influenced by reggae:
"I like to look at it as a reggae-inspired or reggae-infused album. It's not gonna be typical of what you know as reggae. But you're going to feel the elements in all of the tracks. Reggae always feels right to me. It's in my blood. It doesn't matter how far or long removed I am from that culture, or my environment that I grew up in; it never leaves. It's always the same high. Even though I've explored other genres of music, it was time to go back to something that I haven't really homed in on completely for a body of work."
While she didn't offer up an official release date (we'll have to continue to be patient!), Drake's ex-girlfriend insisted she'll never actually stop making music — no matter how much time she takes off to pursue other ventures. She said:
"Music is, like, speaking in code to the world, where they get it. It's the weird language that connects me to them. Me the designer, me the woman who creates makeup and lingerie—it all started with music. It was my first pen pal–ship to the world. To cut that off is to cut my communication off. All of these other things flourish on top of that foundation."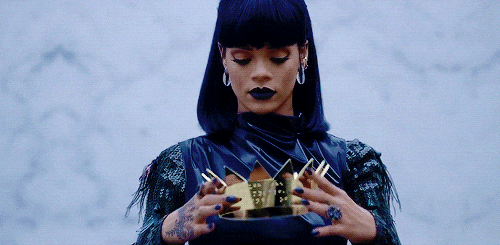 As it turns out, the wait for new tracks may not be much longer as the artist reportedly registered a new song called Private Loving to the music-rights organization BMI the same week she sat down with Vogue.
Apparently she's already in the "discovery stage" for her 10th LP, too!
"We always went into the music this time around saying that we were going to do two different pieces of art. One was gonna be inspired by the music that I grew up listening to. And one was gonna be the evolution of where I'm going next with music."
We're ready for R9 and R10 whenever you are, gurl!
On Turning Down The Super Bowl
The Umbrella crooner didn't hold back when asked if she turned down a chance to perform at the Super Bowl halftime show in solidarity with Colin Kaepernick, who was blackballed by the NFL for his open protest against police brutality:
"Absolutely. I couldn't dare do that. For what? Who gains from that? Not my people. I just couldn't be a sellout. I couldn't be an enabler. There's things within that organization that I do not agree with at all, and I was not about to go and be of service to them in any way."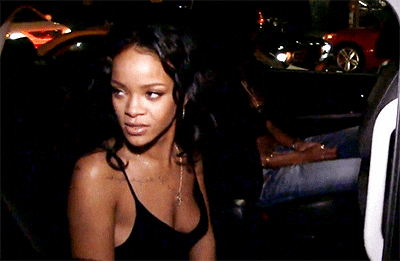 On Donald Trump & Gun Control
In the interview, Rih also discussed her August Twitter spat with Trump after the tragic mass shootings in El Paso and Dayton. For those who might've missed it, the Fenty Beauty owner called the POTUS out for saying both events were a result of a "mental illness" problem.
Offering her thoughts on the state of gun control in our country, she said:
"It is devastating. People are being murdered by war weapons that they legally purchase. This is just not normal. That should never, ever be normal. And the fact that it's classified as something different because of the color of their skin? It's a slap in the face. It's completely racist."
She continued:
"Put an Arab man with that same weapon in that same Walmart and there is no way that Trump would sit there and address it publicly as a mental health problem. The most mentally ill human being in America right now seems to be the president."
What's Next For Rihanna & Fenty?
It shouldn't be a surprise to hear the Fenty empire is on the rise!
There are rumors circling Rihanna has reportedly filed an application with the U.S. Patent and Trademark Office to register Fenty Skin, giving hope to fans everywhere a skincare line is in the works.
We hope Kylie Jenner can handle a little competition…
The multi-hyphenate superstar also told the outlet about a forthcoming collaboration with Lil Nas X. While she couldn't disclose too many details, she did hint it "may not even be with music."
As evidenced by her overwhelmingly successful Savage X Fenty New York Fashion Week extravaganza, beautiful things happen when she pushes boundaries and blurs the lines between fashion, music, art, and performance. So, we're definitely excited to see what magic those two can create together!
What did U guys think of Rih's interview? We're most excited about that new music on the way. But, we want to hear from YOU!
Peep the full interview HERE and take a look at another pic from her intoxicating spread (below) before sharing your thoughts with us in the comments section (below)!
Related Posts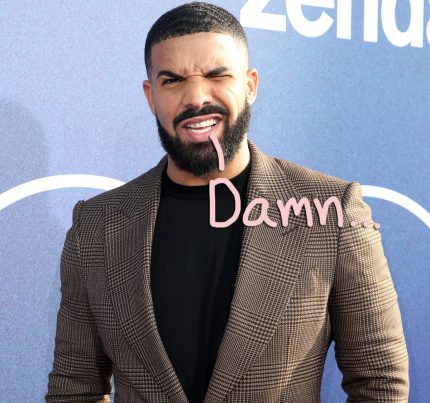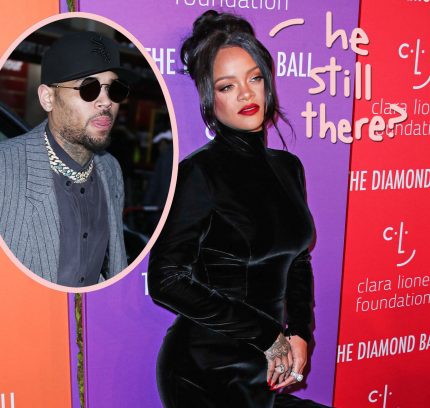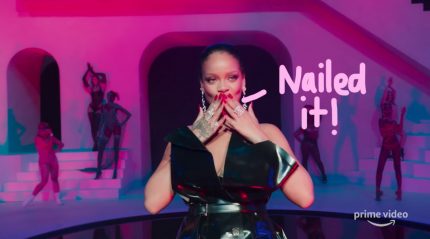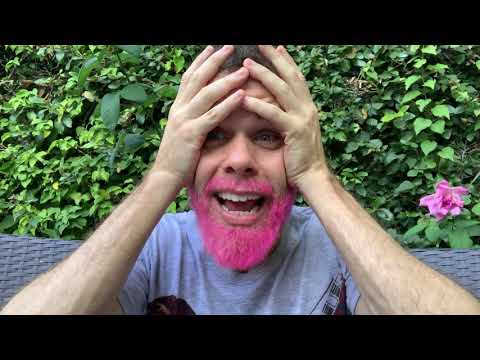 Source: Read Full Article