https://www.instagram.com/p/CxAxJK_OjGD/
There's something so romantic to me about couples who are together for decades who go on to get married. Robin Roberts just married her longtime girlfriend Amber Laign after 18 years as a couple. They announced it on Friday via their dog's Instagram. (I think dogs with Instagram accounts can be a little cringe, but this story is sweet so I'll look past it.) There aren't too many details about the wedding but Robin posted two photos from the day and they're both wearing super elegant, simple dresses. They got married in their backyard. Their love story is so beautiful because they've each supported each other through battling cancer.
Robin Roberts and her longtime partner Amber Laign are married.

The Good Morning America anchor tied the knot with the massage therapist, the couple confirmed via the Instagram account they run for their dog, Lil Man Lukas, on Friday.

Alongside a photo of the pooch looking dapper in a bow-tie, @lil_man_lukas' caption read, "My mommies are MARRIED!!!! Married?……yes….married!!!"

Roberts confirmed earlier this year that she and Laign planned to wed in 2023.

"I'm hesitating because I haven't said it out loud yet . . . I'm saying 'yes' to marriage," Roberts said during Good Morning America on Jan. 2. "We're getting married this year."

She continued, "It was something we had talked about but we had put it off, she became ill but . . . it is saying yes to that, and that next chapter."

Since then, the couple has celebrated their road to the altar on social media and with Roberts' morning show family. They even shared with fans when they obtained their marriage license in Connecticut on Thursday.

Roberts and Laign first met in 2005 when friends set them up on a blind date. They kept their romance private until 2013, when the journalist came out in a Facebook post. Since then, the couple has weathered many highs and many lows together.

In 2007, Roberts was diagnosed with breast cancer and went into remission. Five years later, she was diagnosed with a rare blood and bone marrow disease called myelodysplastic syndrome and needed a bone marrow transplant to survive.

Along the way, Roberts leaned on Laign for support to overcome the health challenges. Then, in Dec. 2021, Roberts returned the favor and helped care for Laign when she received her own breast cancer diagnosis .

"I went through it twice, barely shed a tear," Roberts told Ellen DeGeneres in April 2022 of beating breast cancer. "I'm a puddle every time I think about what Amber is going through. But she is being so courageous and is handling it extremely well."

"I'm able to kind of give her a roadmap because I've gone through it, but she's also given me a roadmap on how to be a caregiver," she continued at the time. "And I didn't realize how much I had blocked out during my journey, and it was because of sweet Amber — because she protected me and navigated for me. So, I'm doing the same thing for her."
[From People]
This made me emotional because my dad had cancer a couple of years ago. He was diagnosed three days after I broke my kneecap, and so I ended up going to all his preliminary appointments with him, on crutches in a giant metal brace. (The surgeon tried to make a joke like, "wow, you are a very unhealthy family" and I just glared at him. He turned bright red.) Dad is in remission now, praise God. But cancer is such an overwhelming, scary thing for the person with the diagnosis, I don't think anyone remembers all the stuff they tell you at these appointments. So I took notes for him and offered to chase down answers whenever I could. But because I had my own health crisis to deal with and couldn't drive for several months, I wasn't able to support him as much as I felt he needed. The fact that Amber and Robin supported each other through that experience is so moving to me. Their bond must be so deep. I love a big, splashy wedding but there's something so sweet about intimate backyard weddings too. One of the very few positives of the pandemic to me is that these small backyard weddings became a thing again. I think a lot of couples feel pressured by their families or by the culture to have giant weddings. But it should be up to each couple how to celebrate their union, and weddings are so expensive now. If you don't have to pay for the venue that helps a lot.
https://www.instagram.com/p/Cw8jQ08pZ13/
https://www.instagram.com/p/CwCwyxFOwdj/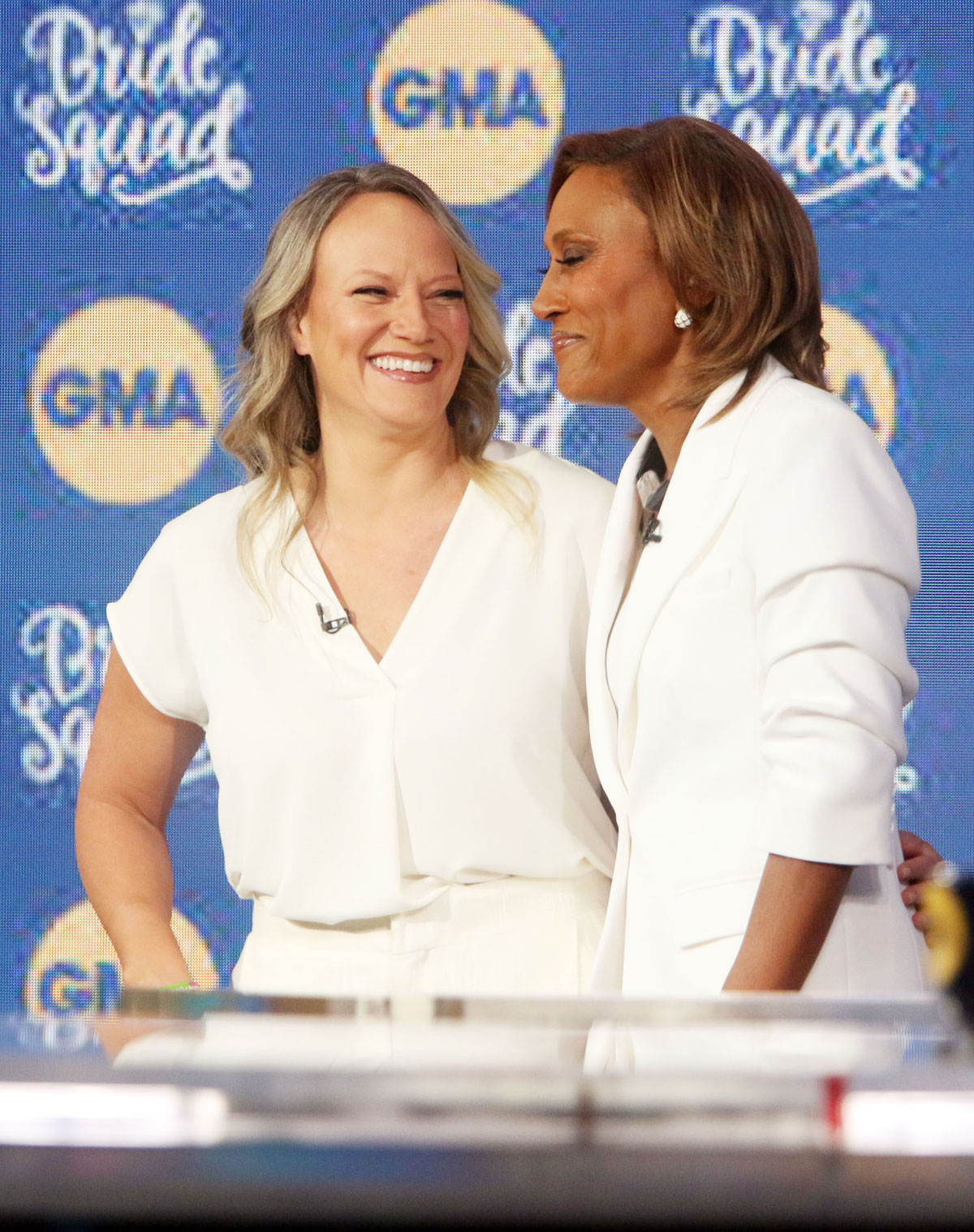 Photos credit: Roger Wong/INSTARimages and via Instagram
Source: Read Full Article