Ree Drummond has the perfect way to give store-bought pumpkin pie an easy upgrade. The Pioneer Woman star shared an easy hack that takes a store bakery pie to new levels with a semi-homemade addition.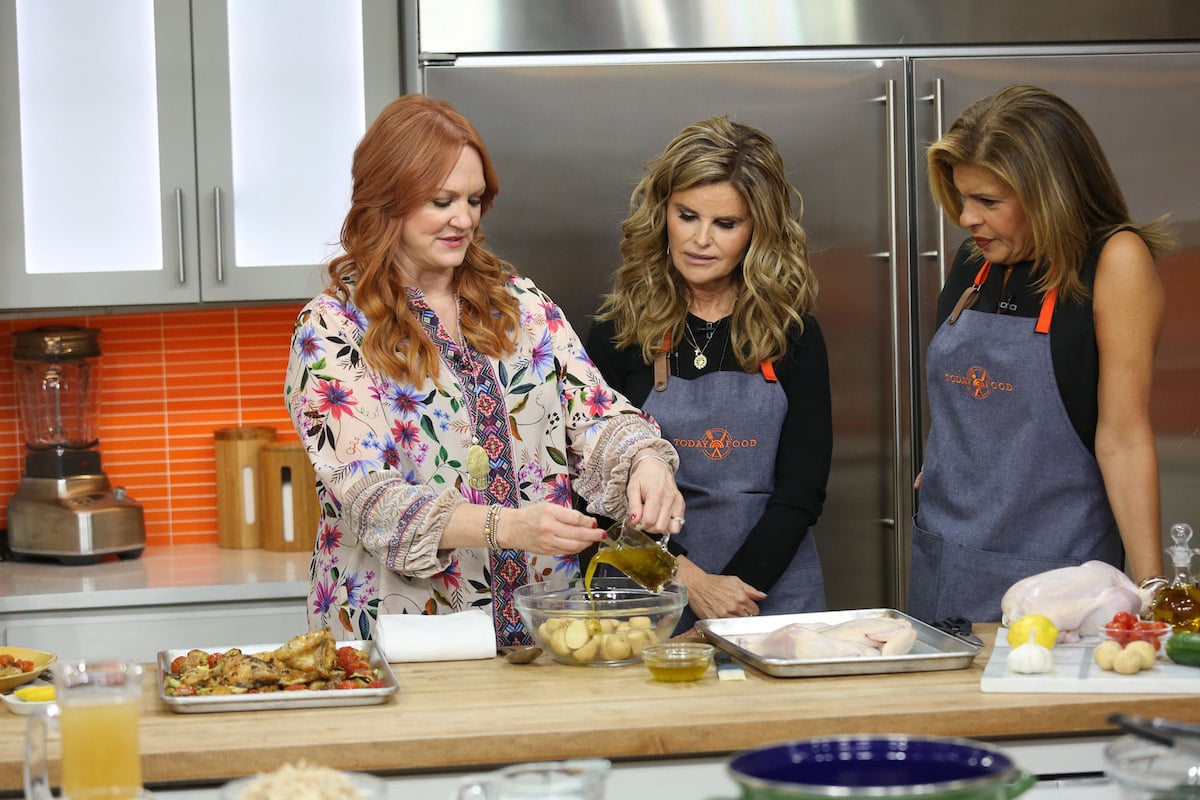 Ree Drummond's pumpkin pie hack is next-level
Drummond has an easy hack if you have a store-bought pumpkin pie among your Thanksgiving desserts. Since you're starting with a pre-made pie, most of the work is done, but The Pioneer Woman star has an easy addition.
She demonstrated how to make her chocolate marshmallow pumpkin pie recipe on an episode of The Pioneer Woman. "I'm going to make some chocolate ganache," she explained. She poured warmed cream over pieces of chocolate in a bowl and stirred until it was melted. Then Drummond added vanilla. "This ganache looks beautiful," she said. "It's nice and smooth. So I'm going to pour this all over the top of this pumpkin pie."
She added, "It just instantly transforms it. I love the combination of pumpkin and chocolate too. I don't do that very often."
The Pioneer Woman star placed the pie in the freezer to allow the chocolate to set.
'The Pioneer Woman' star made another easy topping
Next, she made a "creamy marshmallow topping." Drummond placed a container of marshmallow creme in the mixer with room temperature butter and beat them together. In another mixer bowl, she added heavy cream and used the whisk attachment to beat it until it was frothy. She gradually added powdered sugar and whisked the ingredients until they formed stiff peaks.
Then she added the marshmallow mixture into the whipped cream, beating everything until it was creamy.
The Pioneer Woman star piled the marshmallow topping on the pie and gave it a decorative swirl. Drummond said that candy or nuts make a nice garnish, but she used fall-themed lollipops.
The full recipe is available on the Food Network website.
Drummond's fans love her easy homemade pumpkin pie topping
Drummond's chocolate marshmallow pumpkin pie earned a 5-star review on the Food Network site and fans raved about her genius topping.
"What a show-stopping end to my Thanksgiving dinner and it was so easy! The chocolate ganache took the pie over the top, as well as the marshmallow cream — a tasty level above the usual whipped cream," one fan wrote. "Instead of candy, I added chocolate shavings on top. I heard oohs and aahs when I uncovered the pie plate." 
Another fan shared, "This was a big hit at Thanksgiving dinner. We were describing it as pumpkin s'more pie. I will be making this again."
"So yummy … no one touched the regular pumpkin pie," another reviewer explained. "There was not one piece left! I did make my own pumpkin pie instead of store-bought and cut the confectioners sugar for the whipped cream in half. So tasty, love this twist!"
Source: Read Full Article