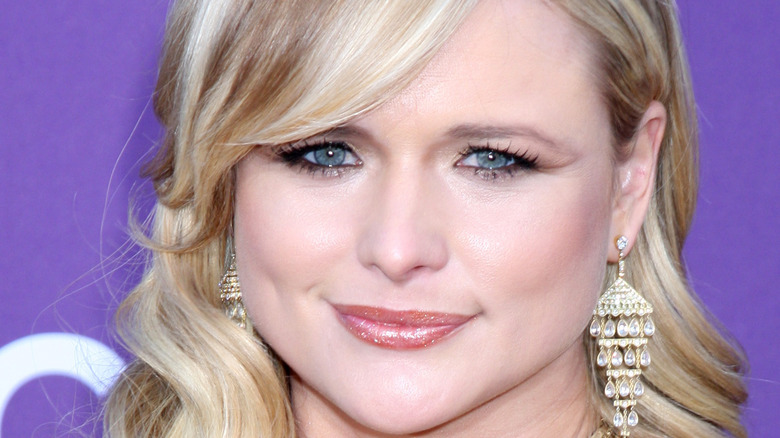 Kathy Hutchins/Shutterstock
By Sophie McEvoy/Sept. 8, 2021 12:13 pm EDT
Home is where the heart is, especially for country superstar Miranda Lambert. And if you've wondered how she manages to craft her beautiful music, look no further than her front porch. In an interview with Country Living, the musician explained why simply sitting on her front porch with a guitar is the perfect recipe for a hit song. "There's something calming about looking out at wide-open spaces and trees as far as you can see," she said. "The country is perfect for letting your mind drift to a creative place."
And by the looks of where she's lived, it's no wonder that home is her favorite place to write. In 2016, she and her husband Brendan McLoughlin bought a 400-acre wooded estate just outside of Nashville (via Taste of Country). Surrounded by farmland, rolling hills, a lake, and beautiful wildlife, Lambert must have received a lot of inspiration from this piece of land.
Miranda Lambert and husband Brendan McLoughlin are reportedly building a new house together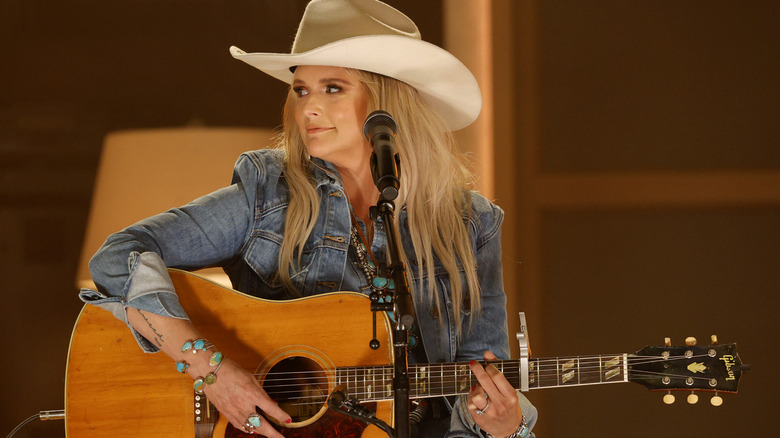 While it's not clear whether Miranda Lambert still owns the property, she also bought a mansion in Nashville for around $1.75 million in 2015 (via Taste of Country). She reportedly sold the home in 2020 for nearly $2.6 million. You would have seen this abode on Lambert's Instagram, where she sang in the new year with her track "Bluebird" on her home's "magic porch."
Whether or not Lambert and her hubby still visit the Tennessee estate remains to be seen, but we do know they purchased a new property together (via Outsider). "I moved, and I'm creating a new magic porch," the singer told Taste of Country in May. "We're building a house, so we're living in a little cabin out back of the house." Lambert went on to say that everyone keeps asking where she's going to put her Grammys, which she won in 2010, 2015, and 2021. "I'm like, 'I don't know yet. I'll let you all know when you get there,'" she said.
Source: Read Full Article