This weekend, designers, gallerists and collectors will be heading to Belgium for the fifth edition of Collectible. The show, founded by Clélie Debehault and Liv Vaisberg, has become renowned for pulling together some of the most exciting talents in the industry and sees Brussels' Vanderborght Building transformed into a haven for experimental furniture design. From firm favourites to new talents, we pick the must-know names we spotted at the show:
Laurids Gallée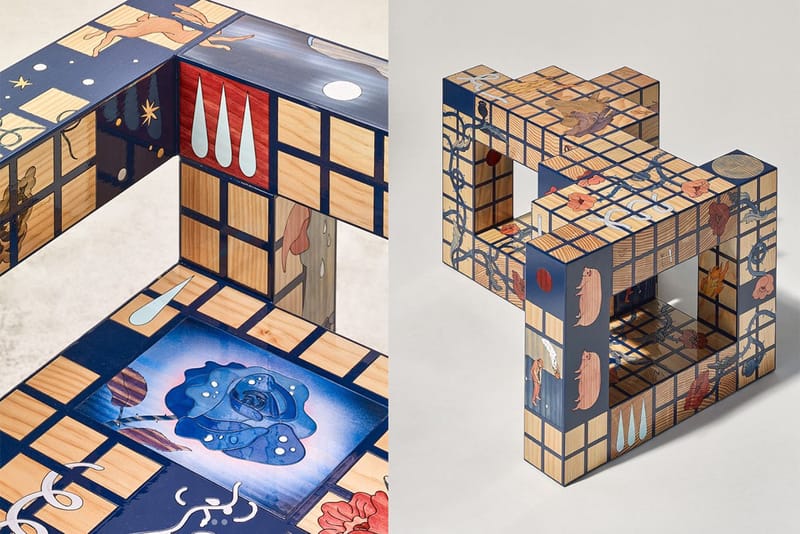 Mathijs Labadie
Rotterdam-based Laurids Gallée has a lot of patience. When it comes to hand-painting his designs, it can take over two months just to complete a few pieces. At Collectible – he had four works on show, each decorated in psychedelic patterns that are set upon a gridded background. Named "Fever Dreams", the collection is made from wood and features a laser-cut surface with a glossy finish.
Lionel Jadot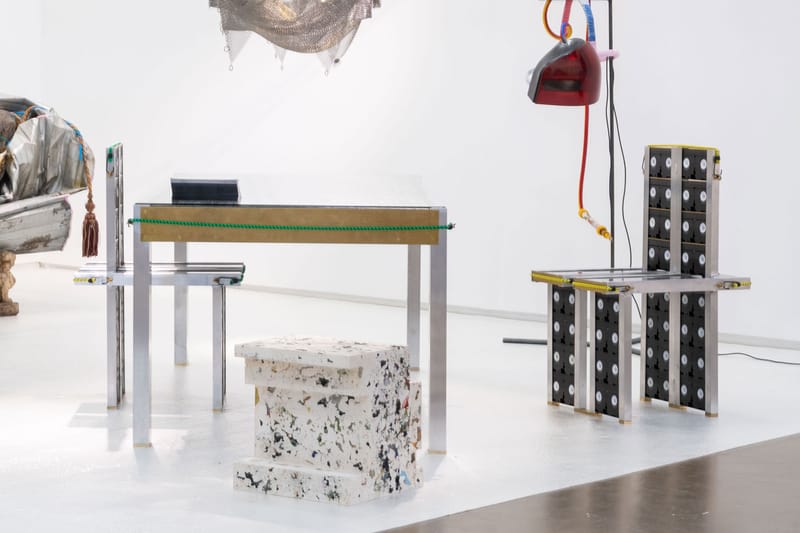 Lionel Jadot
Belgian designer Lionel Jadot was born into a long line of furniture makers. However, his approach and aesthetic are distinctly unique. At Collectible, he is presenting the "Enthrone Dethrone" collection, which sees found objects – namely hundreds of old videotapes – transformed into furniture that bears a distinctly dystopian aesthetic.
Dean Norton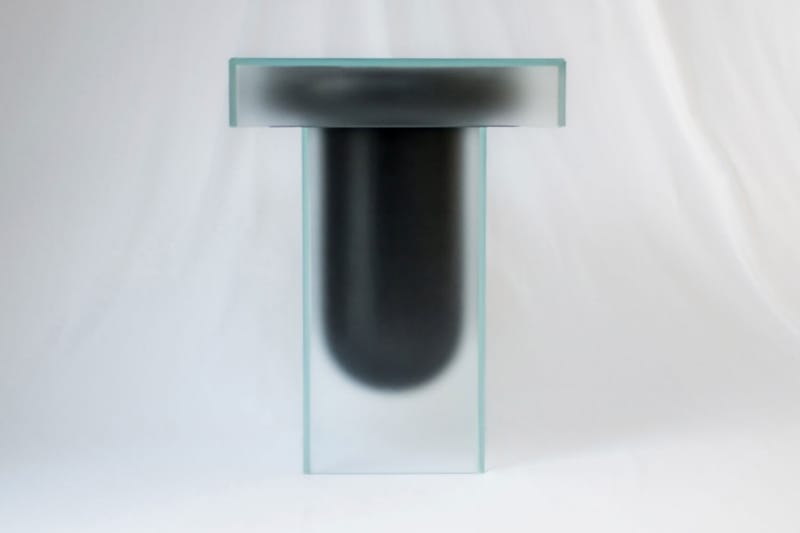 Dean Norton
There's no denying that Dean Norton is a minimalist. His work is impossibly clean and makes the most of pared-back materials and colour palettes. His "Containa" series sees archetypal furniture forms encased within other furniture forms, with a wood-turned form, housed within mitre bonded shards of frosted glass.
Lomm Editions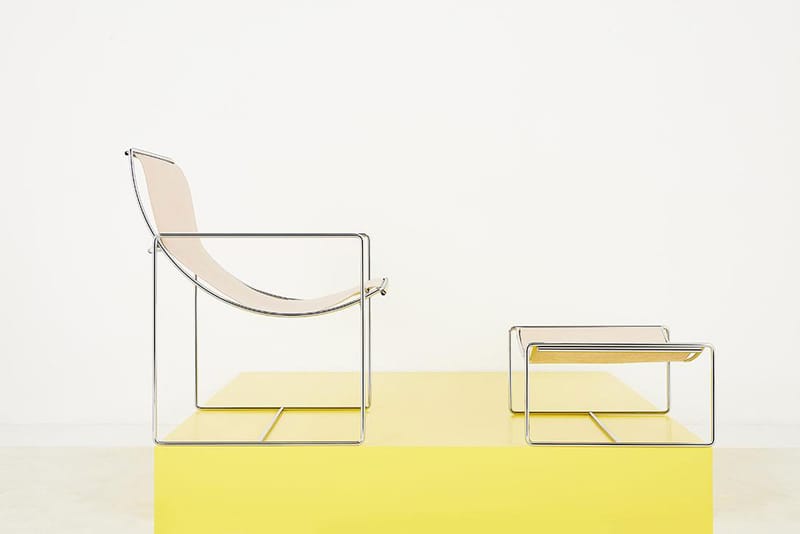 Lomm Editions
In the late 1960's and '70s, a French designer named Odile Mir was making furniture for the Parisian brand, Prisunic. Despite the pieces becoming a success, she decided to opt-out of a career as a designer and work as a sculptor – leaving sketches and drawings of her chairs and home accessories behind. Years later, these works were discovered by her granddaughter, who convinced her to reissue the pieces with her help – thus the brand Lomm Editions was born.
Anton Hendrik Denys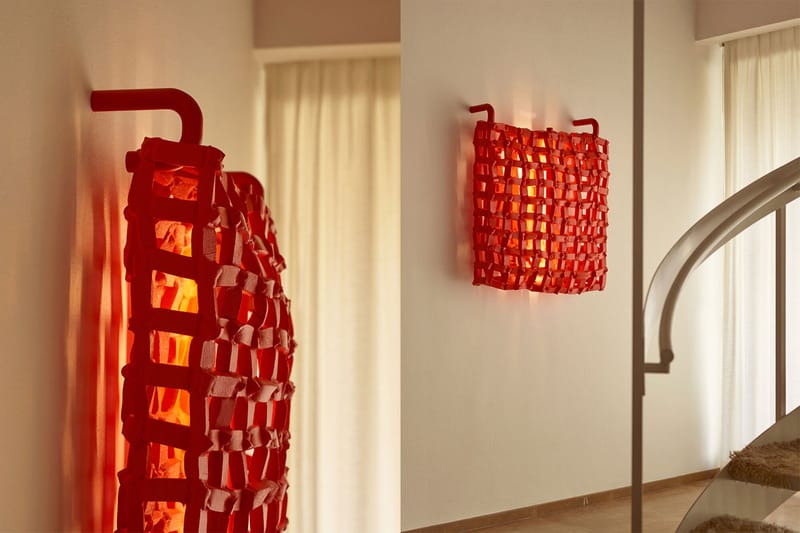 Alexander Popelier
Foam may not seem like the most obvious material to make light fixtures from, but Anton Hendrik Denys has taken the material into a new realm – using it to make gridded pendants and wall sconces that come in a colour somewhere in between coral and brick red. The form of the "Catchers" collection was inspired by handwoven baskets and saw Denys apply a coating to the material to create a shiny, ceramic-like finish.
Moure Studio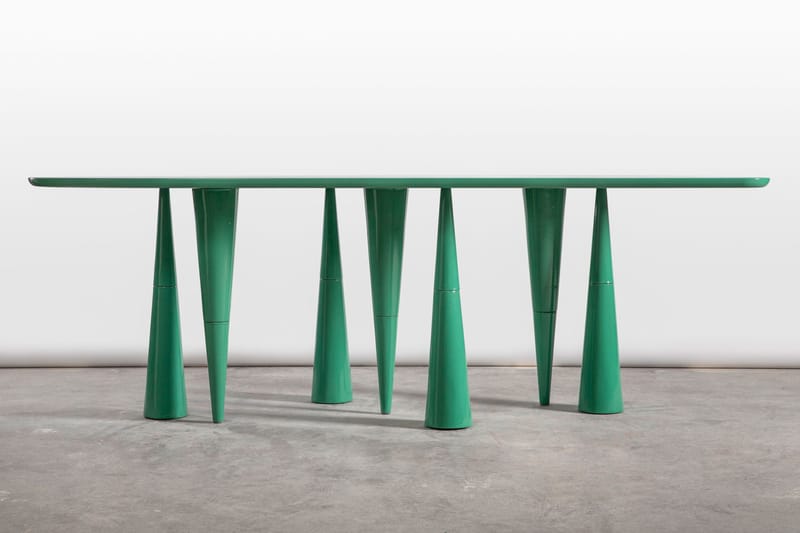 Moure Studio
Woodlands and forests inspired Moure Studio's founder Ludivine Jalabert to create the green "Silvia" table. Made from lava stone, the table goes through a rigorous process of shaping and smoothing, before being coated in its green enamel finish. Jalabert and her studio are based in Paris, but in order to get the most out of this material, she worked alongside specialist craftspeople who were able to create its final form.
Helder Barbosa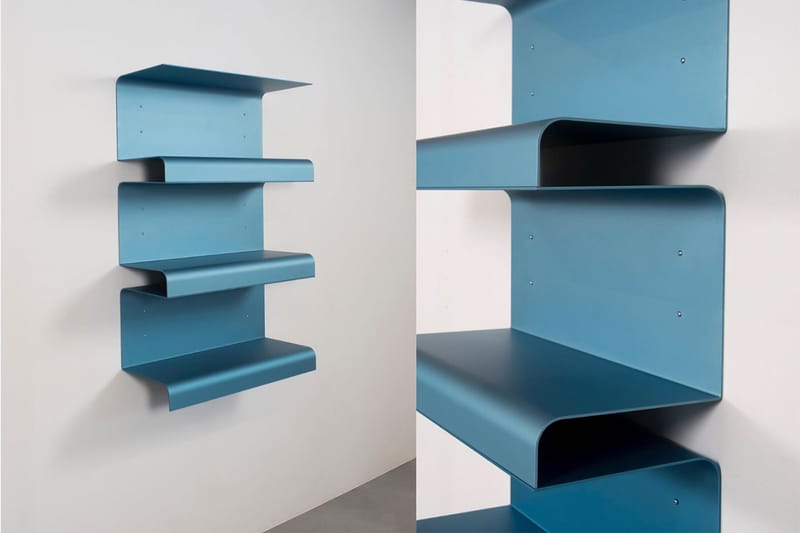 Helder Barbosa
Of all the designers showing at Collectible, with some more inclined to toe the line of functional sculpture, the works of Helder Barbosa were probably some of the most useful. His use of material and simple form made it easy to imagine the pieces within any home setting.
Serban Ionescu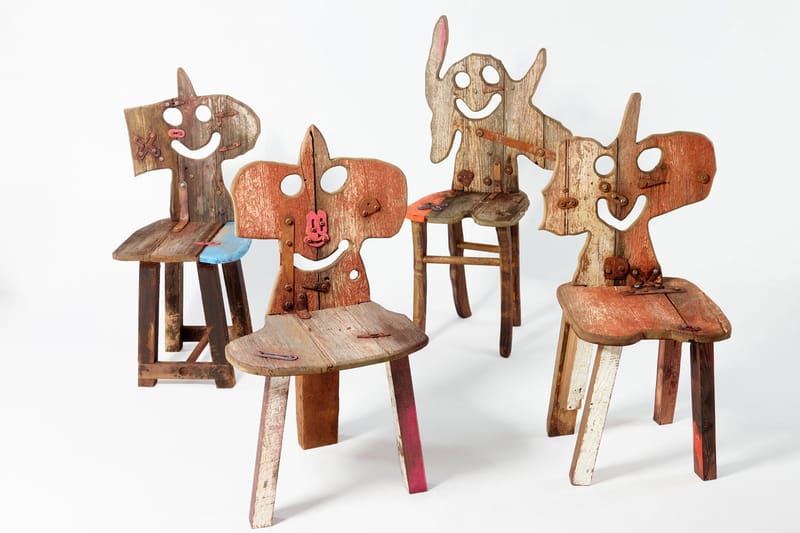 Serban Ionescu
Serban Ionescu was born in Romania but was raised in New York City. His playful, cartoonish designs span across a number of disciplines – from sculpture to painting, and architectural projects to furniture. A signature feature of his design is the use of anthropomorphic shapes, which see him carve smiling faces into the backs of wooden chairs.
OiKo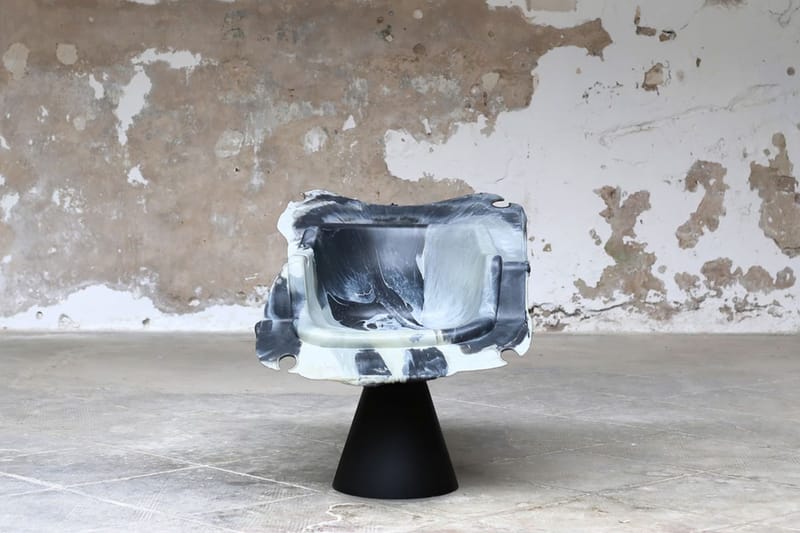 Oiko
The works of OiKo somehow look to have been frozen in time. Using a process that sees waste plastics turned into pellets, which are then fed through a machine that produces a shape resembling the seat of a chair, the Barcelona studio wants to investigate the aesthetics of recycled plastics. They see themselves and the machine operators as equal collaborators on the project on view at Collectible, which they named "27 Chairs".
Celestine Peuchot
Celestine Peuchot
"Without a hierarchy between real and digital representation, what nature is possible for objects?" – the question posed by Celestine Peuchot through her "Artificial Agency" collection. To create the bright red pieces, she bleached and dyed pieces of solid ask. The wood is then sanded to reveal the grain, creating a natural pattern across its surface.
Victoria Maria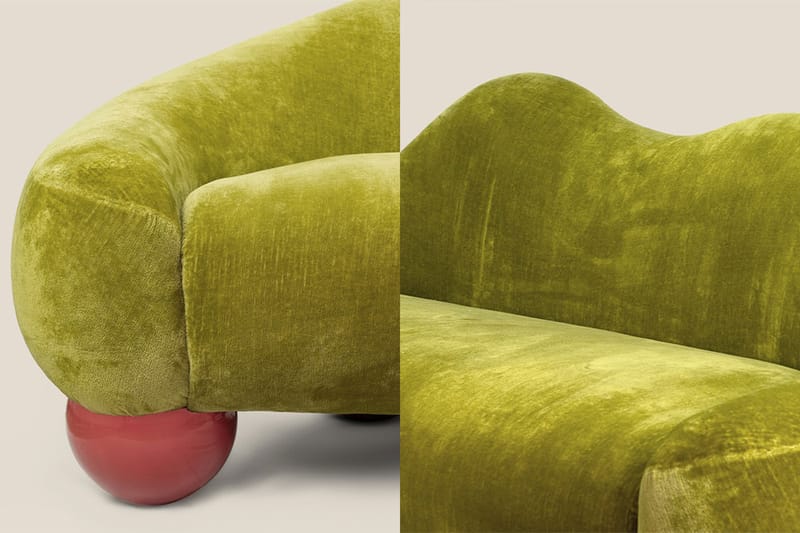 Victoria Maria
It's hard to place which era the Clarence sofa by Victoria Maria could've been made in – its shape and colour make it appear both vintage and ultra-modern. Given the fact that Maria is an interior designer and architect herself, she recognises the importance of being able to customise furniture to make it better suit the surroundings – as is the case with her collection.
Xavier Lust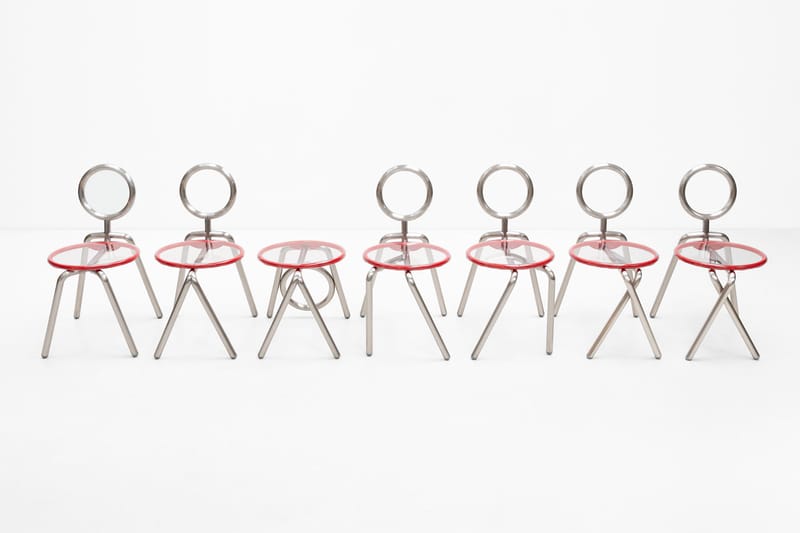 Oiko
Xavier Lust describes his "Hula Hoop" chairs as being "joyful". The designer has given each a personality, using metal to form a frame that appears to take on a human crossing their legs in different positions. The collection gets its name from actual hula hoops, which provided inspiration for the red-lacquered steel belt that forms the seat of the chair.
Anne Holtrop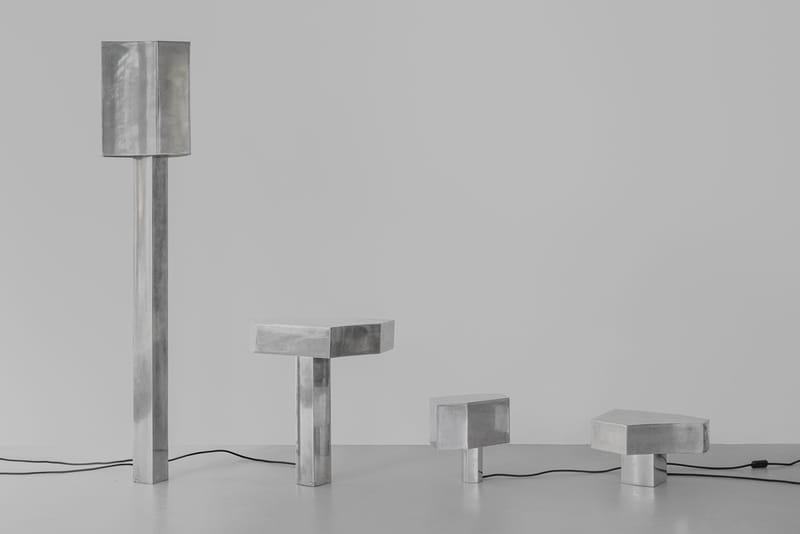 Maniera Gallery
Anne Holtrop started his own architectural practice in 2009, and has worked on a range of projects since – from a Maison Margiela store to small countryside pavilions. But no matter the scale of commission, he retains a strong aesthetic across his studio's projects. In the case of Collectible, Holtrop presented a new collection of lamps named the "Barbar Series" that have each been made from sand-cast aluminium.
Muller van Severen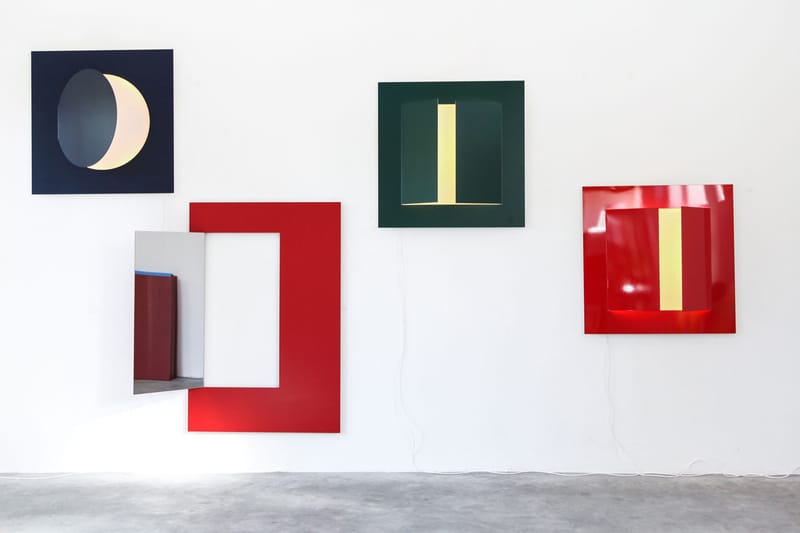 Muller Van Severen
By no means a stranger to the collectable design scene, Belgian studio Muller Van Severen presented their new series "Frame" at the fair, which creates lighting and mirrors from sheets of steel plates that have been folded and manipulated. "Cutting and folding a plate creates openings and depths that allow space for functions but also make the connection between reality and the imaginary. An object emerges from a flat plate," they say.
Waiting For Ideas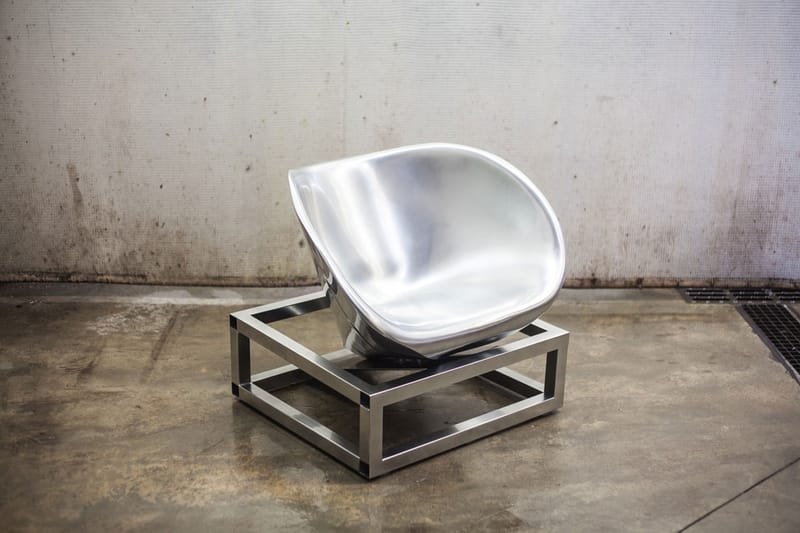 Romain Baro
Paris studio Waiting For Ideas is presented in Collectible's "Curated Section", in a mini-exhibition organised by Berry Dijkstra themed around the concept of "Escapism". For this, he chose designers that he felt "pull us from our daily reality to take us on a voyage of discovery into a universe full of fresh ideas and colourful vistas".
"Collectible" takes place from May 20 to 22.
Vanderborght Building
Rue de l'Ecuyer 50,
1000 Brussels, Belgium
Source: Read Full Article