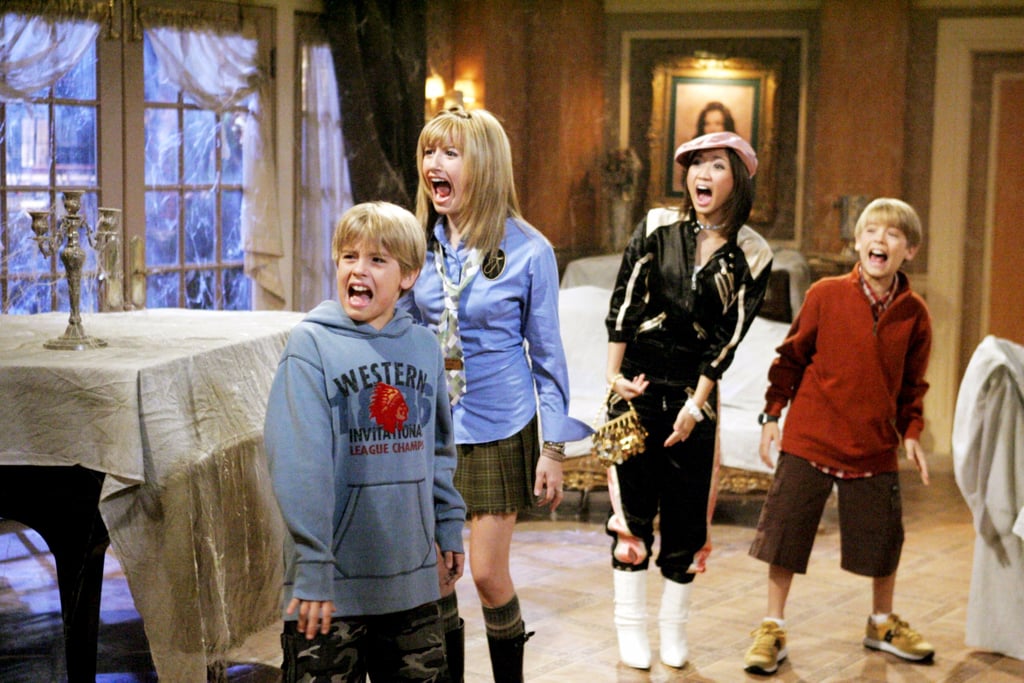 Can We Talk About How Scary the Suite Life of Zack & Cody Halloween Episode Was?

When it comes to scary movies, I have a very low tolerance. While all of my friends were watching horror hits like Saw and The Ring, I was sitting safely at home watching the Disney Channel. Even though shows like The Suite Life of Zack & Cody brought me a lot of laughs during my childhood (not to mention jump-started my longtime crushes on Cole and Dylan Sprouse), there was one episode in particular that left me completely scarred.
If you watched the hit series when you were younger, you probably have a good idea of what I'm getting at. Yes, the dreaded Halloween-themed episode, "The Ghost of Suite 613." The storyline of a haunted hotel room was enough to spook out 13-year-old me (like I said, I have a very low scare tolerance), but the scene where Esteban gets possessed really sent me over the edge. Now that it's October, it feels like the perfect opportunity to relive my childhood nightmares and recall the best (or should I say worst?) moments of the episode. And if you're brave enough, you can now rewatch the episode on Disney Channel's YouTube account.
Source: Read Full Article