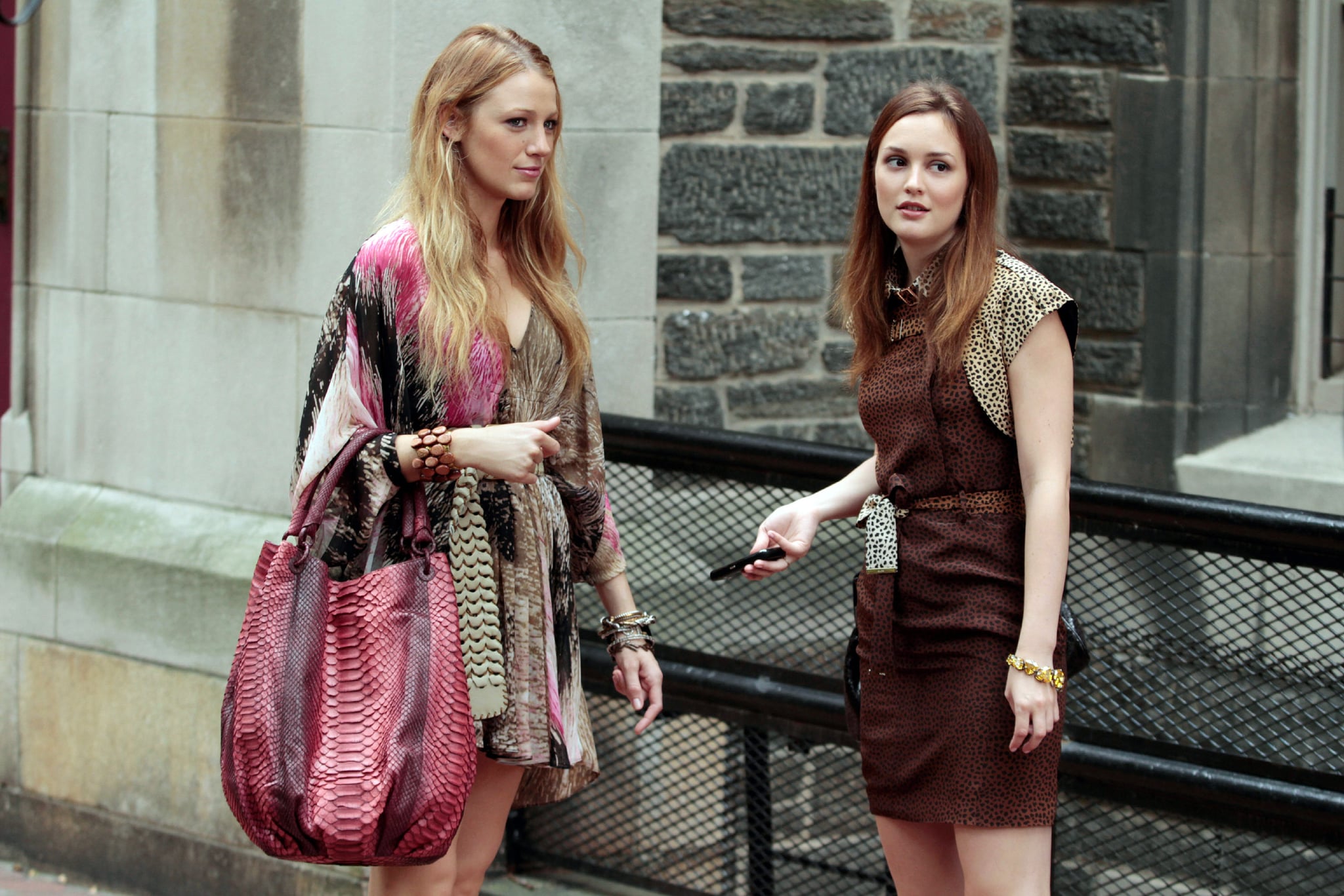 A spinoff of Gossip Girl was recently announced, and we're all dying to know who we can expect to see from the original cast. The show, which is headed for HBO Max, doesn't yet have a confirmed cast, but here's what we know about whether or not the original stars might show up.
The starring duo, Blake Lively and Leighton Meester, are on slightly different pages with coming back to their Gossip Girl roots. Lively told Variety in 2017 that she would never say never to becoming Serena van der Woodsen again, but at the moment she's wrapped up in being a mom of two (soon to be three) little ones with husband Ryan Reynolds. Meester, on the other hand, told Good Morning America in August that she wasn't asked to join the reboot, even though showrunner Josh Schwartz told The Wrap at the Summer TCA that he had reached out to all the original cast with an invitation to join in the new show.
The ever-so-handsome Chace Crawford said on an episode of Watch What Happens Live that he wouldn't pass up the possibility of a cameo, joking that he "could maybe come back and play a father or something," and you know what? We wouldn't be mad about that. After all, the show is set to take place eight years after the original left off, and it stands to reason that Crawford's Nate Archibald could have fathered a tiny Upper East Sider by this point.
The new show will give us a glimpse at the next generation of New York private school elite and how they engage with social media. Schwartz and Stephanie Savage are producing 10 new episodes that will air on HBO Max, but we don't know when we'll be able to binge yet. Despite the general interest in appearing in the reboot, every one of the original cast is working on something new. Penn Badgley (who, spoiler alert, was the original Gossip Girl), is at work on his Netflix series You, and Kristen Bell (the voice of Gossip Girl) just wrapped her reprise as Veronica Mars and may end up doing more of it. However, Bell did say at Comic-Con that she was aware of the reboot and would potentially be open to joining in. She didn't say much more than that, but we're hopeful that our original Gossip Girl is back on the new show.
Our other favorite Upper East Sider, Ed Westwick, who plays the notorious bad-boy-turned-sweetheart Chuck Bass, hasn't said anything yet about the reboot, but if Meester's Blair Waldorf won't be involved, we're just not sure how it would work to have Bass there without her. Nevertheless, we wouldn't say no to seeing his face on our TV screens again!
Hopefully we'll have a confirmed cast and air date soon so we can get even more excited. Until then, XOXO.
Source: Read Full Article