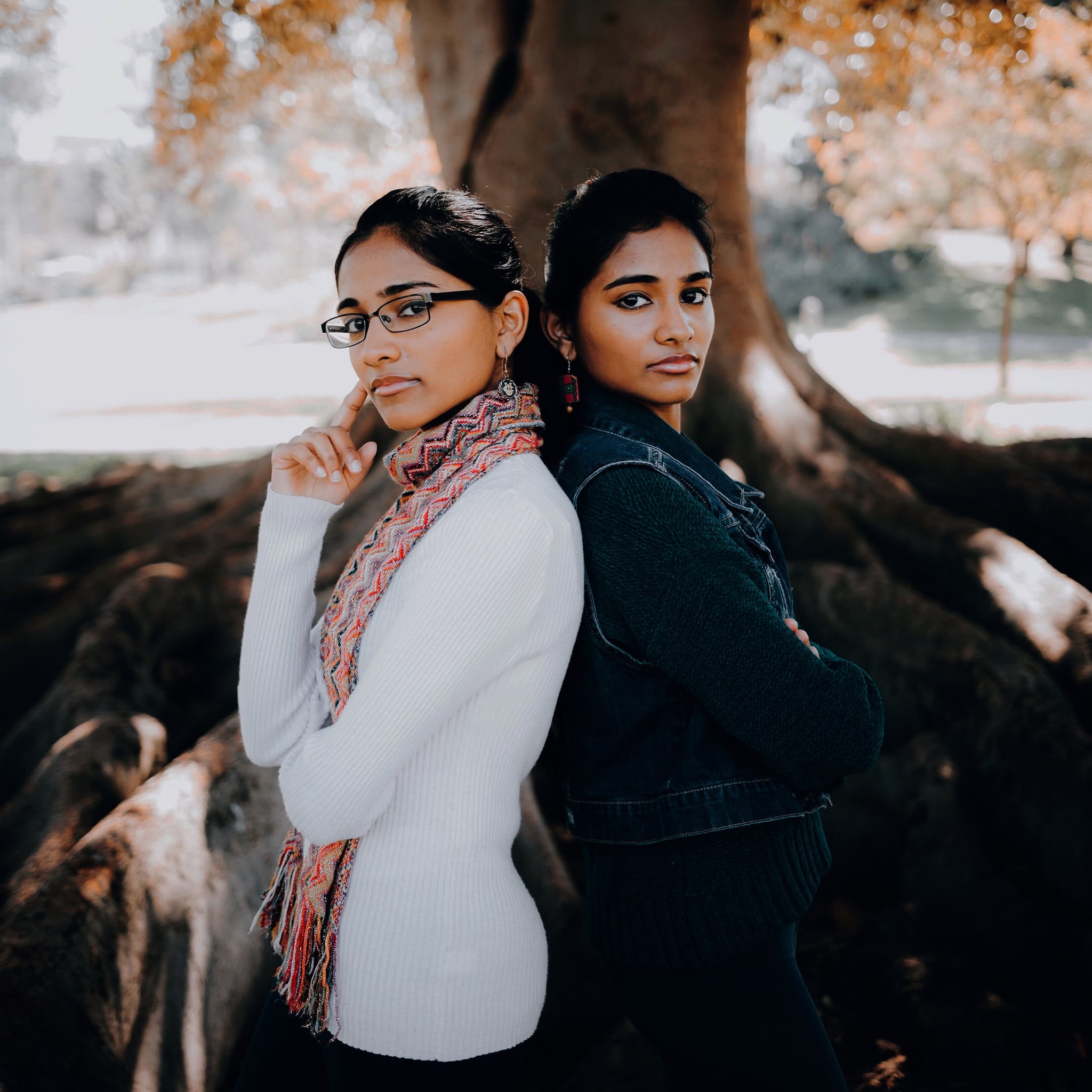 Image Source: Marilyn Nguyen
Mark my words: you'll see the names Kiran and Nivi Saishankar on the Billboard Hot 100 chart one day. The 21-year-old fraternal twin singers have mastered the art of blending modern-day American pop with classical Indian music, and if their nearly two million TikTok followers are any indication, the internet can't get enough. In addition to bringing their melodic harmonies to covers of hits like Olivia Rodrigo's "Drivers License" and Destiny's Child's "Bills, Bills, Bills," Kiran and Nivi write their own songs that sound like tracks you'd hear on the radio. With their sights set on lifelong careers in the music industry, the talented duo are ones to watch.
Kiran and Nivi were practically destined to be performers. In fact, they learned how to sing before they could even talk. At age 2, both sisters were unable to speak yet, and after a speech therapist was unable to help, their mom tried teaching them an Indian devotional song. They wound up singing it at their church the following week with the "perfect pitch and rhythm," Kiran recalled, adding, "Our parents were shocked. It's kind of like music is a miracle for us." Their speech began improving, and by age 5, both were taking vocal lessons to learn the ins and outs of Carnatic music, which is prevalent in South India.
For those who didn't study music in college like both Kiran and Nivi did at UC Irvine, here's a quick explainer on the elements of Indian classical music they bring to their a cappella covers. You know how the syllables "do re mi fa so la ti do" are often used to teach certain notes? In the US, that method is called "solfège," but in India, it's known as "swaram," and the syllables are "sa re ga ma pa da ni sa." Kiran and Nivi compose their own rhythmic swaram sequences to fuse with whatever song they choose, and the result is nothing short of heaven to the ears.
Source: Read Full Article