The island of Ibiza is a safe haven for partygoers across the globe. For Britons, the roots of their love affair with the island can be traced back to the 1960s when the bohemians' attraction to the Balearic island went hand-in-hand with the after-hours house parties and psychedelic music on vinyl – the perfect soundtrack to Ibiza's liberating atmosphere, pristine beaches, and captivating Mediterranean backdrops.
Over time, Ibiza's evolving music scene, intertwined with the British revelry and through pulsating beats and open-minded ambiance formed a bond that would shape the island's identity as a global party capital. Today, Ibiza is home to some of the world's most iconic stages, such as Amnesia, Pacha, and the inimitable Ushuaïa, where South London-born super-producer, Jax Jones, just previewed his latest single, "Need You Now."
Having immersed himself in the music world at an early age – with a father as a singer and uncle as a prominent jazz musician – Jax Jones originally found his musical interests through classical guitar, before performing as a session musician for a slew of British underground musicians such as N-Dubz and Tinchy Stryder.
Jones' breakthrough came in 2014 when he co-wrote and co-produced the hit record "I Got U" with Duke Dumont. The track achieved major commercial success – debuting at number one in the UK charts – and was quickly followed by the Whitney Houston-sampled "My Love" with Jess Glynne, another number one-selling record that solidified Jones' reputation as both a producer and songwriter.
Now, almost 10 years since his breakthrough into the dance world – and fresh from recording his own vocals on a track for the first time on "Me and My Guitar," featuring Fireboy DML – Jax Jones is setting new sights that aim to shift fans' overall perception of him as a "dance producer," and instead, realign his brand as an all-round, multi-faceted musician
With this in mind, Hypebeast caught up with Jax Jones in Ibiza before his set at Ushuaïa to discuss new music, his grime influences, fashion interests, and more.
Hey Jax! How are you?
I'm good. If you asked me three months ago, I would have said the opposite, though. I put out "Me And My Guitar" and it didn't get the commercial success that I would have wanted. It's a super honest record and I couldn't separate it from the other material I have released in the past. Now, though, I've been taking some time to put some fun back in my life and just enjoy it.
Do you ever want to create for just you, as opposed to just commercial success?
Because of the way I came into the music game, unfortunately, the success of a record was always based on the numbers. At the beginning of my career, I was playing classical guitar and learning. In terms of writing music, that was always freer. But, all of my classical guitar friends, they were keeping things tight and to the book – but, I've always played for vibes. Traditionally, classical music is supposed to be graceful, but I learnt to play that instrument for me and for my own self expression.
But, in turn, where I'm from, working in music is one of the only ways you can get yourself out of the environment I grew up in. There's a stereotype from where I'm from that if you want to make a lot of money, you're either going into gang culture, you're working well in school to get a scholarship, excelling in sports, or through doing music! So, for me, I have created music solely for me from the get go, in an attempt to make a better life for myself and the people around me.
"I keep my resources minimal – Dizzee Rascal made a classic album on a Playstation."
How have you managed to curate and sustain a loyal and cult-like fan base?
You know what's mad? I didn't even know I was achieving and creating that. When I came into the music game, dance music was sort of a last dance for me. I started making my own music at 26 and before then I was a session musician for the likes of N-Dubz and Tinchy Stryder. Then, I was in a band – got signed to a major label – and worked with some of the biggest names in the music industry. But, we got dropped and I was looking for something else to dip my feet into.
Then, when I started working with Duke Dumont, I decided to make my own music – while taking inspiration from those guys – and I created my own sound. But from then, I didn't realize I was creating a following that would be with me for almost a decade. It's crazy to look back at all of the choices I've made over the years and how it created what it has.1 of 3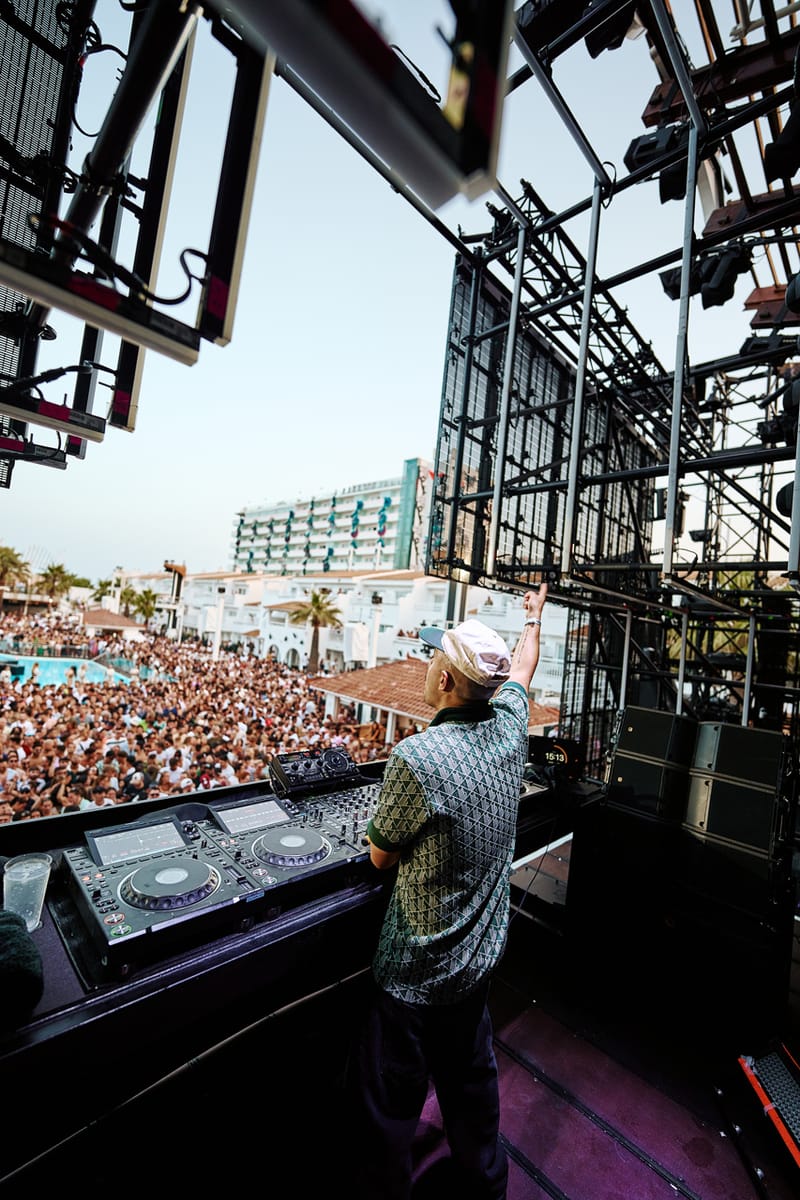 Cris Ann2 of 3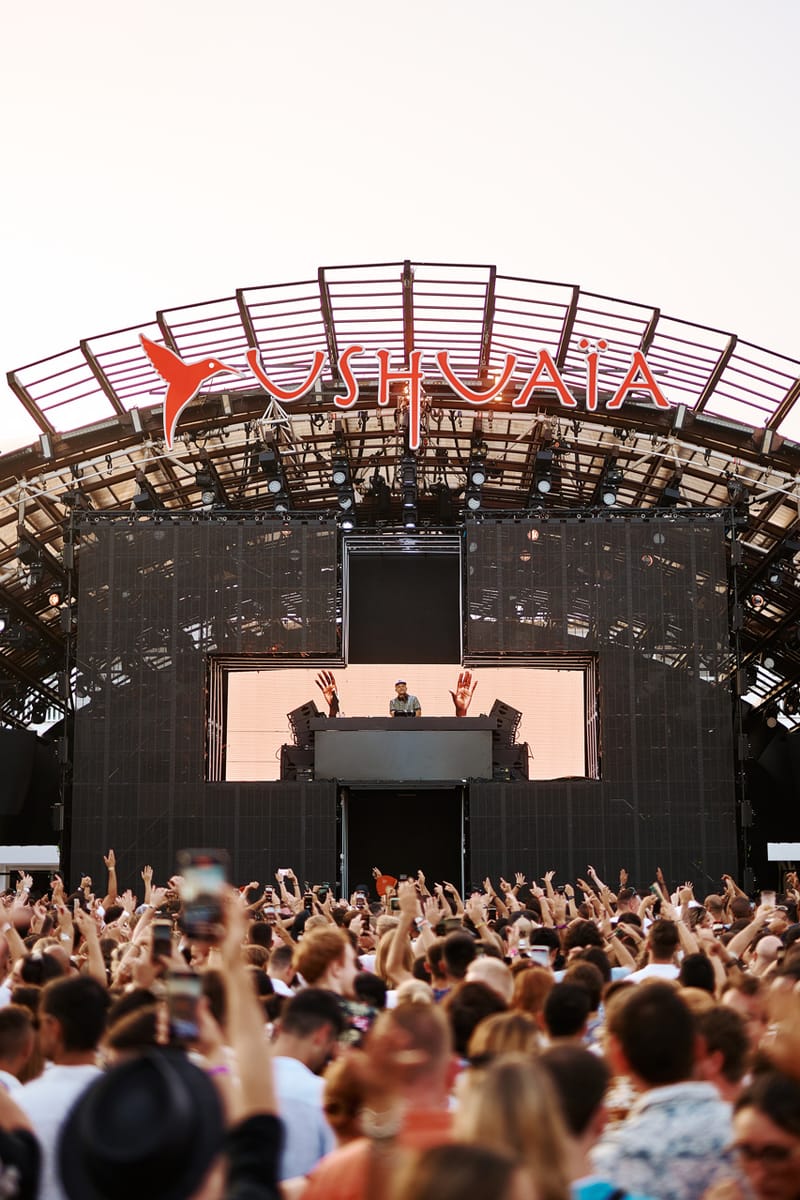 Cris Ann3 of 3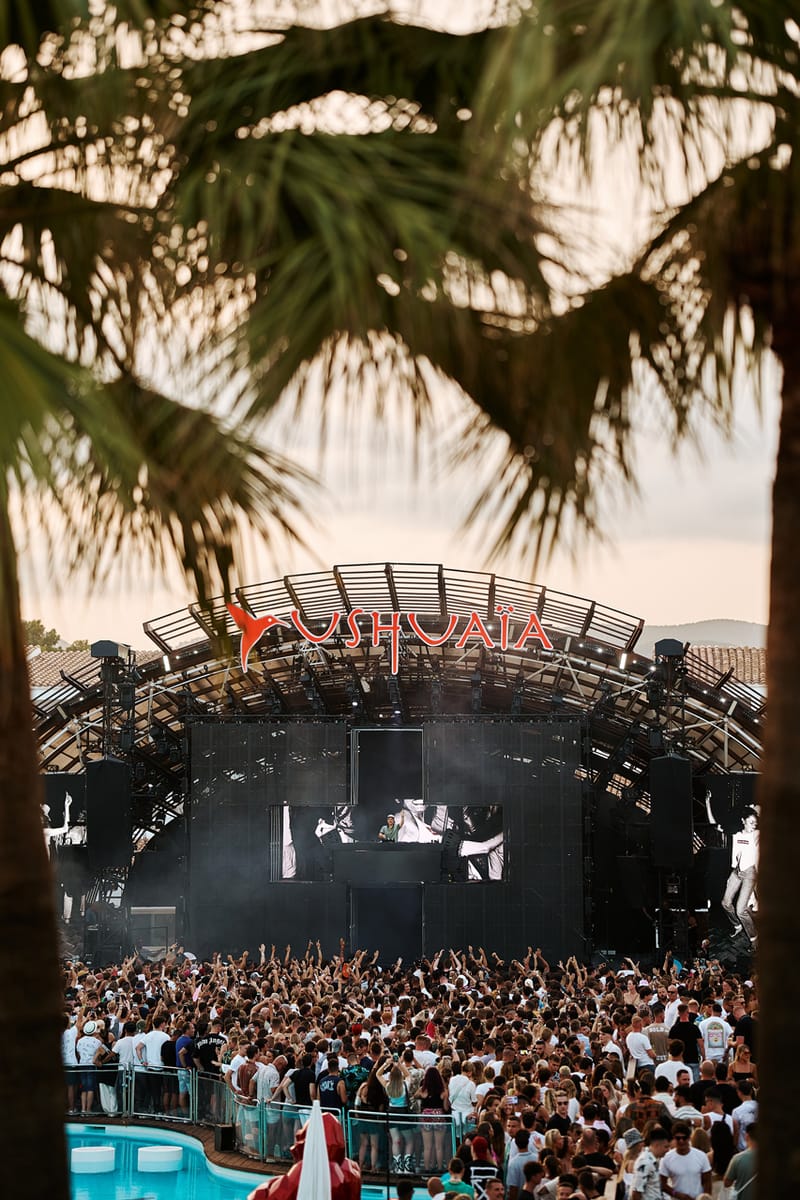 Cris Ann
How much influence do you take from grime music now?
I still take so much influence from grime. It's partly one of the reasons why I don't have a very big studio. The spaces get bigger and more luxurious, but the tech in there is the same. I keep my resources minimal – Dizzee Rascal made a classic album on a Playstation. That's what I saw in house music when I first started: these guys were chopping up records and getting a drum machine. That to me is rap and grime, that by any means necessary ethos.
How have you evolved as a person since your first official music release to now?
I have thoughts on how I listen to music – in fact, I listen to too much music. I'm trying to listen to less. I think streaming has ruined the way we can take in music a bit. It might be different for someone who has grown up in a digital space, but, I remember putting on one album and battering it. I had a Tupac Greatest Hits tape that I listened to for two years straight – that tape used to put me to sleep. Now, to this day, when I hear certain records from that tape, I can feel things and it takes me back. I don't get that feeling as much these days. The only place I can feel those feelings these days is when I listen to classical music, so, a lot of Nat King Cole, where I listen to the emotion of the record. I listen to a lot of underground music, and I try to remove myself from the stats – which I don't think is helpful.
I find that there's a lot less quality, so I feel less inspired because there's a lot more people making music. I struggle to find those moments where you're like "wow," especially in dance music. In rap, it's different – people are making more ambitious music, but I don't see that in dance.
The way I'm making music now is different, too. I'm working with a lot more people now, back in the day I didn't like to do that as much. I used to send myself through an emotional rollercoaster when putting music out, but now I like to work with more people and create a happier atmosphere – that makes it more fun. I have to balance my work with my life now. I have kids, I can't hide away in the studio anymore! [laughs].
With the sheer amount of music at our fingertips now, the shelflife for musicians is much shorter. How have you managed to maintain that same level throughout your career?
That's to be more expected within dance music. Ultimately, the function of dance music is to supply music to be played at parties. So, ultimately, the tune that's lit this year isn't going to be lit next year. As a dance producer, your job is to keep supplying. That's good and bad because you're thinking about what needs to be served, but when it comes to personal expression, you can't really take two years off. The biggest dance artist in the UK right now is Fred again… – in terms of cultural importance – and this guy is putting out how many tracks a year? It's alarming!
I think it's sad in rap. I got this weird feeling the other day when I was listening to Central Cee and Dave's joint EP, Split Decision, I thought Dave sounded kinda heritage! It's mad – I didn't want to feel it because I love those artists and Dave is still so young.
"I think streaming has ruined the way we can take in music a bit. It might be different for someone who has grown up in a digital space, but, I remember putting on one album and battering it."
One of your latest records "Me and My Guitar" saw you laying your own vocals for the first time on an official release – how was that process?
So, it's been out for a few weeks now and radio loved it. But, in terms of the fans, it was a bit half-baked. For the people who have been around for a few years and are used to the dance-pop bangers to listen to when they get ready, it was definitely a miss for them. But from the record, I got a new type of fan, people that are interested in me as a person – and that's cool. The record has also unlocked a new part of me on this journey, it's allowing me to connect with people more. And yeah, it's the first time I've ever sung on a record before, and that was challenging. I've always sung, but to hear my voice back, I wasn't able to be as objective as I normally am. There were a lot of challenges that came with it, but I want to do it more. If I was to take that risk even more, I wouldn't have put Fireboy on it. But, there's room to grow.
Talk to me about your fashion interests. How much does it influence you creatively and affect your mood day to day?
I've tried everything; more of a uniform vibe after reading one book about Steve Jobs! [laughs]. But, I do have those staples that I return to, but I do enjoy dressing up. I love Aime Leon Dore at the moment. The prices aren't too crazy, but you feel good wearing it. I'm also working with new types of fit with my denim. For example, I'm going to Prada now and getting trousers that are tailored perfectly for me. I love dressing those up with a Gucci loafer and the KITH silk shirt. I like mixing it up. But, with ALD, I love the culture that comes with it.
With sneakers, I am wearing pretty much all Louis Vuitton. But, I only do that to gain access to that streetwear culture's level of exclusivity, but without the 10 hour queue that comes with having to wait for the latest piece to drop for one of the more traditional streetwear brands.
"With sneakers, I am wearing pretty much all Louis Vuitton. But, I only do that to gain access to streetwear culture's level of exclusivity, but without the 10 hour queue."
Could we ever see you stepping into the world of fashion on a business level? Maybe collaborating with a brand?
I'm working my way into that slowly. When I recorded "Me and My Guitar," I worked with Bentley and I loved what they were doing and the heart and care that went into it. So, we're doing more work together now. That's what attracts me to work with brands now – so, if I could work with someone like Nigo, I want to tap into the culture of it. But, because I do dance music, it's harder. I guess, if I made rap music, it would be easier.
Source: Read Full Article