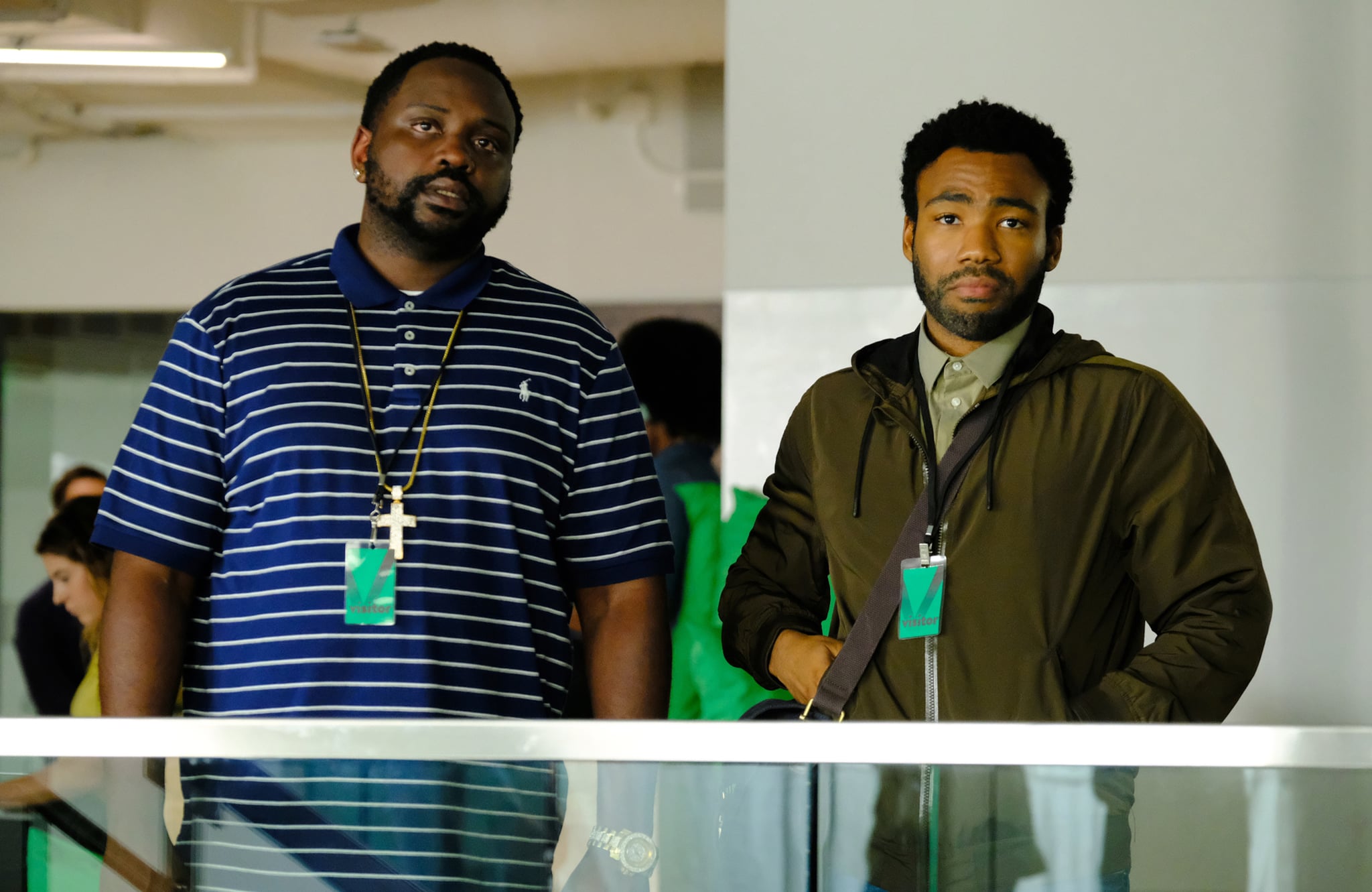 Image Source: Everett Collection
Great news for Atlanta fans: the FX comedy has finally set a premiere date for season three, and it's sooner than you think! On Dec. 22, the series announced that the show will return for season three on March 24, 2022, with not one but two new episodes to kick off its ten-episode comeback. Season two of Atlanta concluded in May 2018 — marking a three-plus-year hiatus. Season three will follow Earn (Donald Glover), Paper Boi' (Brian Tyree Henry), Darius (LaKeith Stanfield), and Van (Zazie Beetz) in the middle of a successful European tour. They attempt to navigate their new surroundings and adjust to the success they've always aspired to achieve.
Show creator Glover surprised fans on Halloween by offering up a teaser trailer for Atlanta's third season, tweeting "happy halloween" with a link to a mysterious "nite-site" called Gilga (which users can only access between the hours of 8 p.m. and 3 a.m.). In the trailer, Sun Ra's "It's After the End of the World" narrates various B-roll shots in Europe. The repeated chant of the song's lyrics, "It's after the end of the world, don't you know that yet?" carry on throughout the clip. We finally land on a final close-up shot of Paper Boi wearing a Gucci sweatshirt with the word "fake" written across it in bold, lime-green font. The clip ends with a shot zooming in on him as the screech of horror-themed music plays in the background.
We're unsure if those are cryptic clues for the upcoming season's theme. But given Atlanta's track record for leaving breadcrumbs that turn into plot twists, it has to count for something we're just not yet privy to. Ahead, watch the ambiguous trailer for season three of Atlanta ahead of its spring premiere.
Source: Read Full Article