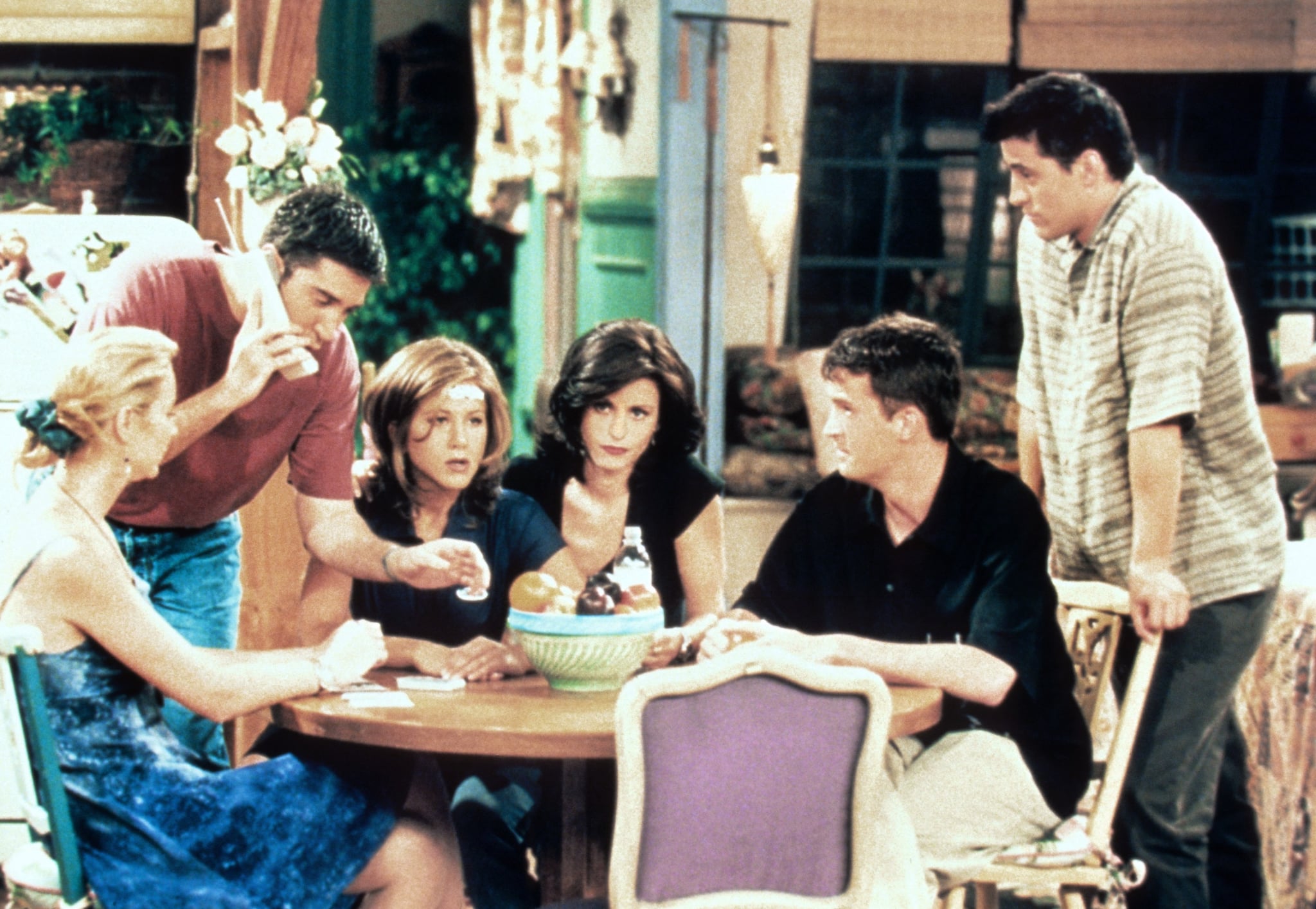 We could not be more excited: the Friends reunion is happening for real! It's been rumored for some time that there would be a reunion special of the iconic sitcom, and now it's officially in the works. So when can we watch our favorites back together again?
According to Matthew Perry, it's all happening in March 2021. "Friends reunion being rescheduled for the beginning of March. Looks like we have a busy year coming up. And that's the way I like it!" Perry tweeted on Nov. 12.
HBO Max famously snapped up the streaming rights to the entire original series of Friends, which left its previous streaming home at Netflix in November 2019. The Friends reunion will be a major must-see event right off the bat for HBO's new streaming service, which enters an increasingly crowded and competitive market for streaming.
"Guess you could call this the one where they all got back together — we are reuniting with David, Jennifer, Courteney, Matt, Lisa and Matthew for an HBO Max special that will be programmed alongside the entire Friends library," Kevin Reilly, chief content officer at HBO Max, said in a statement in THR. "I became aware of Friends when it was in the very early stages of development and then had the opportunity to work on the series many years later and have delighted in seeing it catch on with viewers generation after generation. It taps into an era when friends — and audiences — gathered together in real time and we think this reunion special will capture that spirit, uniting original and new fans."
THR also reported that the special will be filmed on Stage 24 of the Warner Bros. Studio lot in Burbank, CA, where the original series was shot. All six of the original stars are signed on and will also executive produce, along with a slew of other producers. The six cast members shared the news to their respective Instagrams, all using the same promotional image and the caption "It's happening" — except for Matt LeBlanc, whose post had the same caption but jokingly used a photo of the M*A*S*H cast instead.
Source: Read Full Article