After a summer of sunshine and relaxation, it can be difficult to ease back into the groove of classes, assignments, and early wake-up calls. For those slow days after sleepless study nights,
This hoodie is designed to be oversized, keeping the wearer cozy throughout the day. Elevated details such as an extra large front pocket prove to be practical, but also give the simple hoodie an edge. The style also comes in six different colorways so you can mix and match with other wardrobe staples.
Nike Sportswear Club Fleece Joggers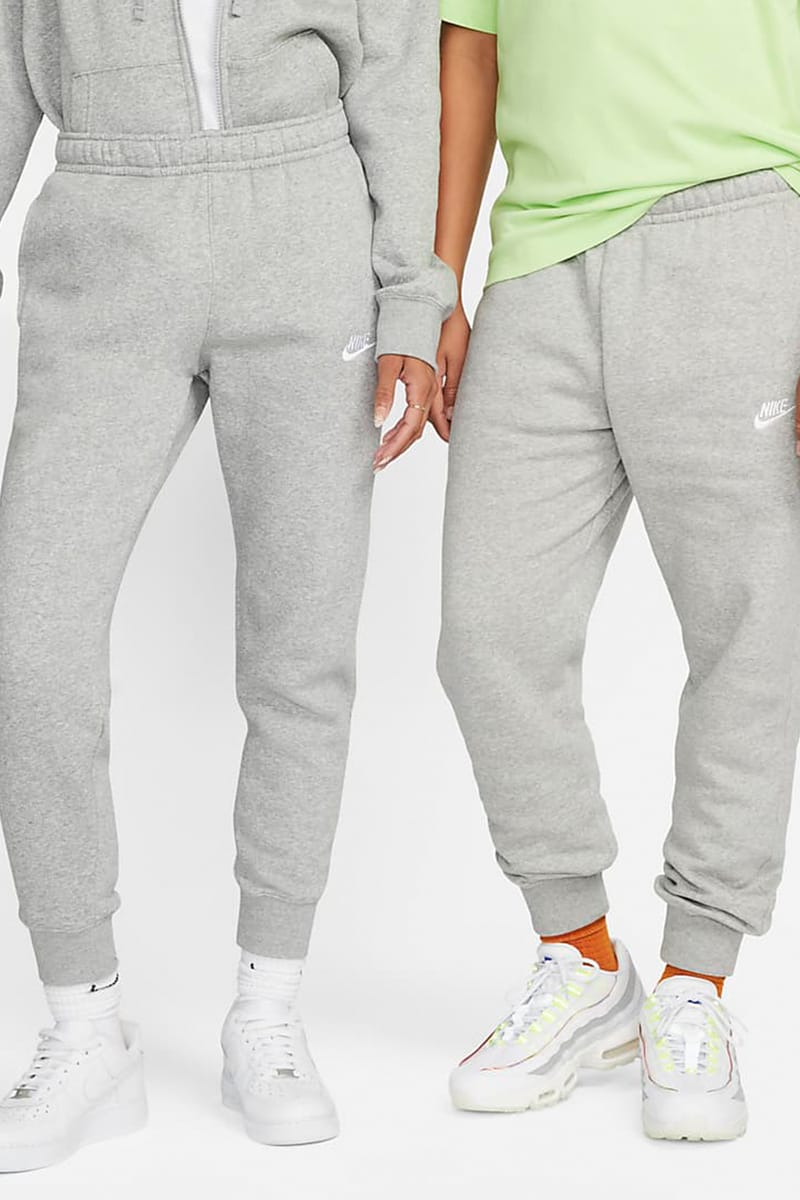 The Club Fleece joggers are an everyday staple, keeping the wearer warm from class to class during the fall and winter seasons. These pants also come in an array of colors and can be paired with a matching sweatshirt for a co-ord look or a simple t-shirt.
Nike Sportswear Club Fleece Mid-Rise Shorts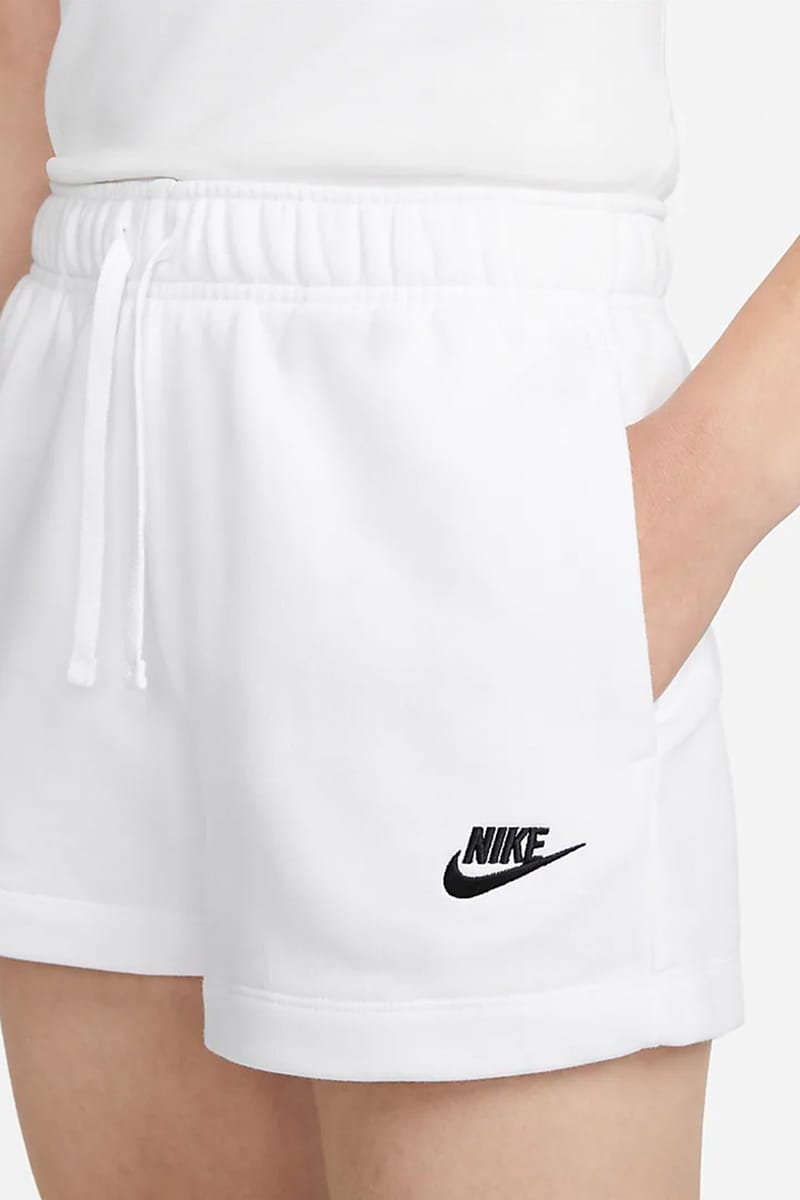 The Club Fleece shorts are a spin-off on the Club Fleece joggers, in a cropped style for warmer days. Their ultra-soft material was designed with comfort in mind and the versatile pair can be worn from class to sports practice or after school club meetings effortlessly. The Club Fleece Mid-Rise shorts are available in a range of neutral tones.
Nike Sportswear Phoenix Fleece ¾ Crop Polo Sweatshirt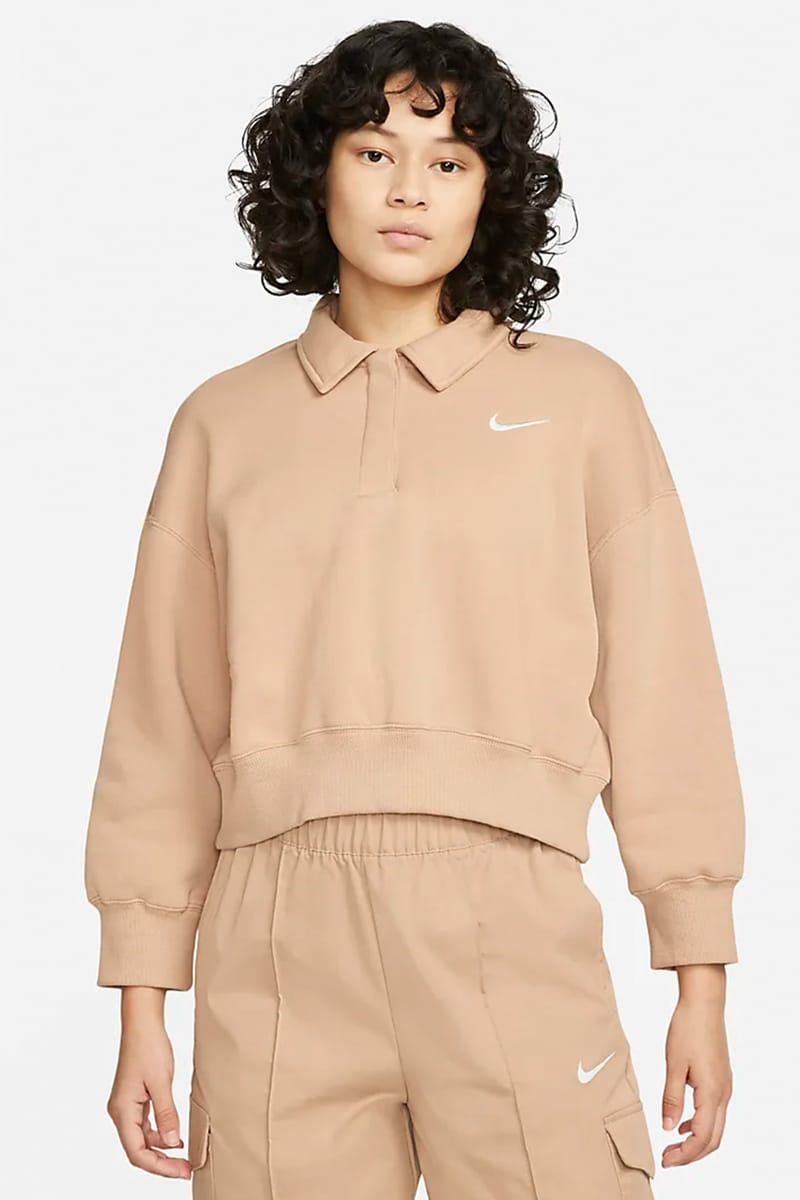 The Phoenix Fleece crop sweatshirt is a contemporary twist on a classic sweatshirt. The polo collar accent gives it an elevated feel, while an oversized fit keeps it casual. This sweatshirt is also available in a range of neutral tones, so it can be worn with the club fleece mid-rise shorts for an easy, put together look.
The Nike Polo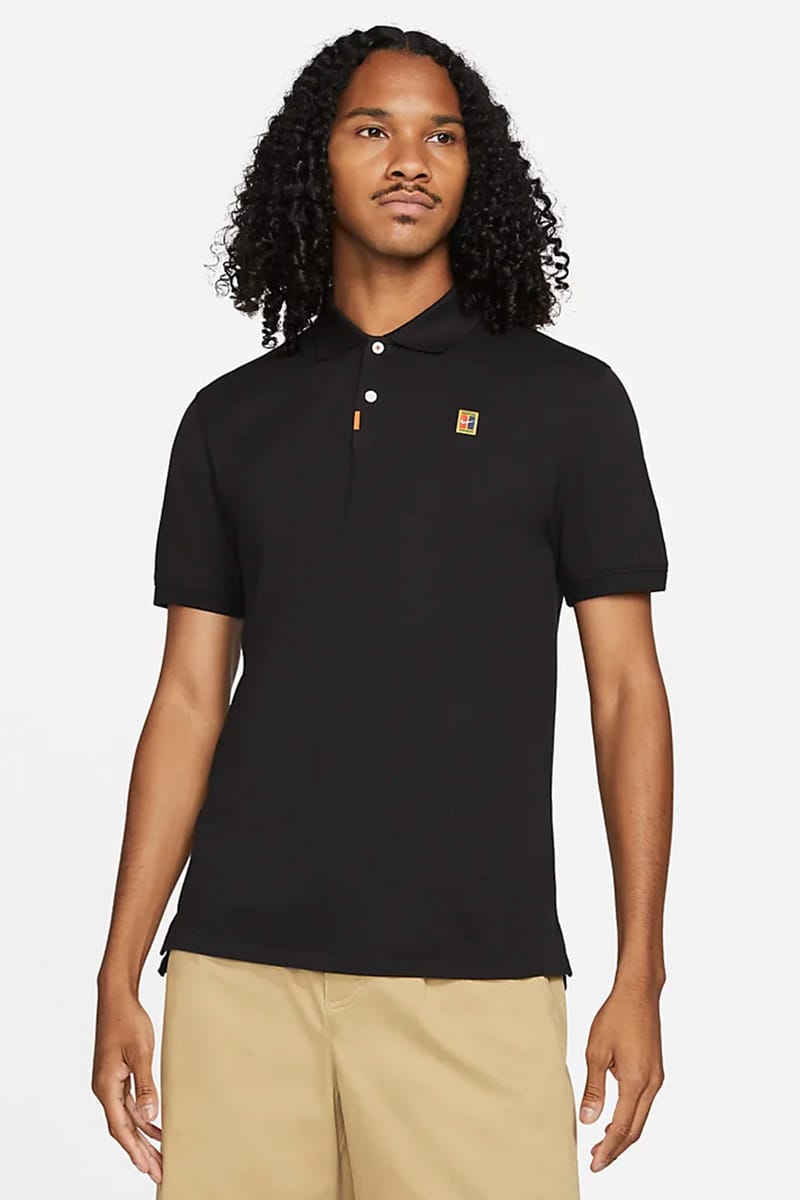 The Nike classic polo can stand in as part of a school uniform, or paired with khakis or denim for a street-style inspired outfit. The moisture-wicking, one-hundred percent sustainable and recycled cotton and polyester fabric keeps the wearer dry and comfortable from the classes to the courts.
Nike Sportswear Graphic Shorts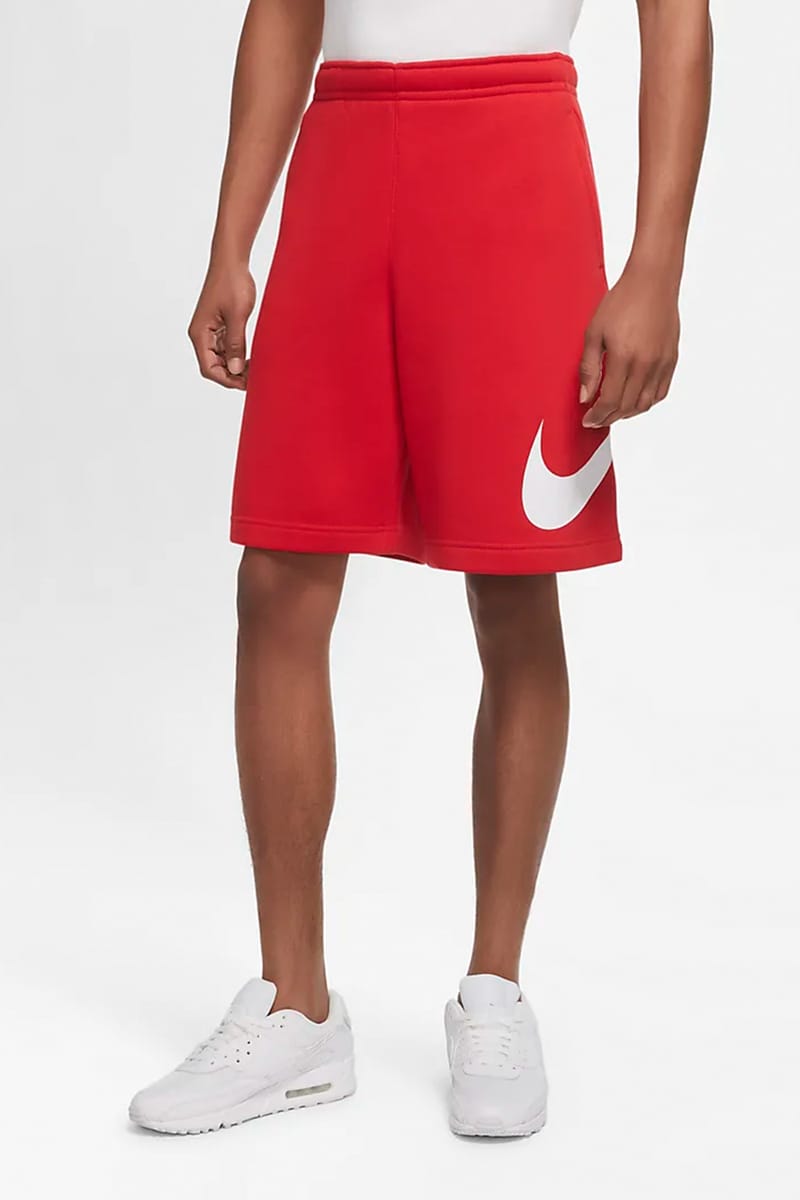 Offered in just about every color, from bright options to more subdued hues, these cotton shorts are simultaneously stylish and functional. Wide side pockets and a large back pocket give the shorts a sense of practicality, while the straight-forward silhouette can be incorporated into just about any wardrobe.
Nike Sportswear Pheonix Fleece Wide-Leg Sweatpants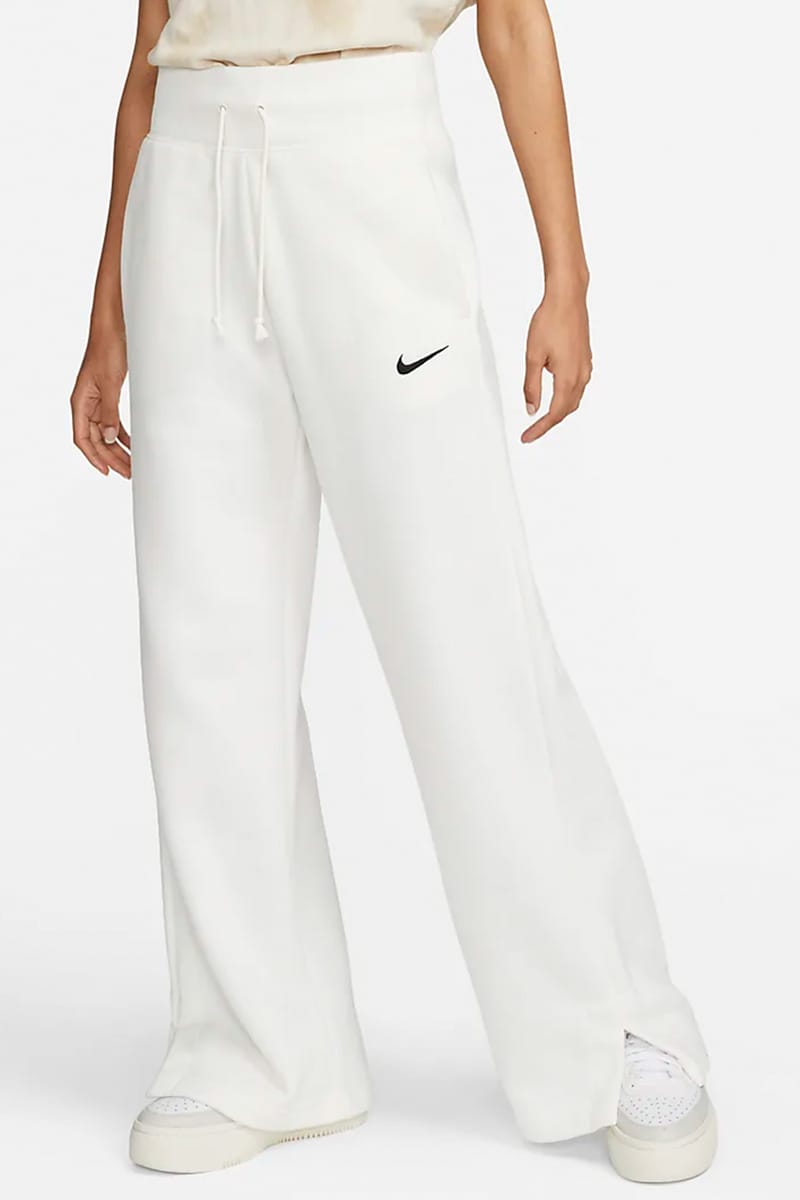 The Phoenix Wide-Leg sweats are a perfect go-to option for early morning commutes or busy days. The flared leg shape is a refreshing update to traditional sweats, while hem vents allow the wearer to flaunt their best footwear. Although these have a familiar feel, modern elements assure these pants have an updated, trendy vibe.
Source: Read Full Article