This week, the fashion industry offered lots to discuss. Among the many headlines, the 2023 LVMH Prize was presented to Setchu by Satoshi Kuwata at the Fondation Louis Vuitton in Paris, marking a huge achievement for the rising designer. Meanwhile, reports surfaced claiming that Gabriela Hearst is preparing to exit the helm of Chloé. Before she does, though, the label will become the first fashion house to collaborate with Angelina Jolie's newly-established label, Atelier Jolie.
Elsewhere, Patagonia settled its trademark infringement lawsuit with GAP; ENHYPEN was named Prada's newest brand ambassador, and Jacquemus unveiled its new Portofino pop-up. Below, Hypebeast has rounded up the top fashion stories of the week so you can stay up to date on trends in the industry.
Satoshi Kuwata's Setchu Won the 2023 LVMH Prize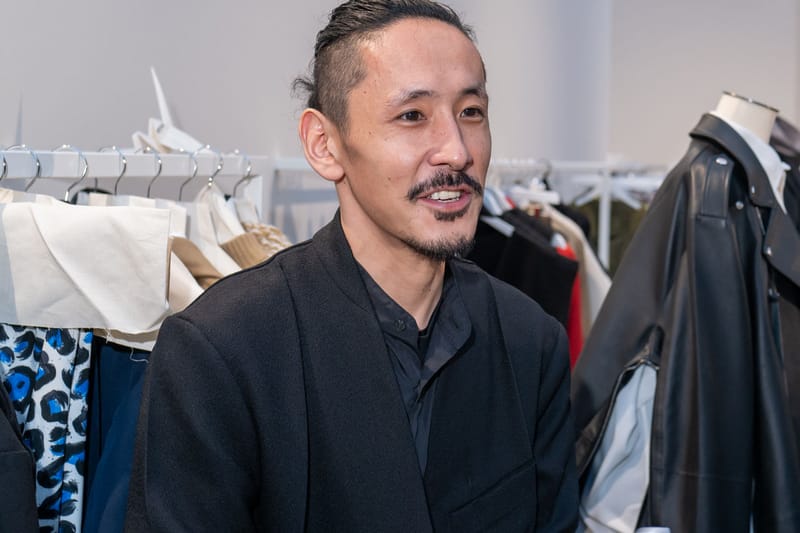 Justin Shin/Getty Images
At the Fondation Louis Vuitton in Paris on Wednesday, Setchu by Satoshi Kuwata took home the 2023 LVMH Prize for Young Designers, earning a grand prize of €400,000 EUR and a year-long mentorship from LVMH Moët Hennessy Louis Vuitton's experts in sustainability, communications, marketing, legal, production and finance.
Notably, Kuwata beat out roughly 2,400 applicants from 15 countries to win the highly-coveted prize, which has previously been presented to designers including S.S. Daley, Nensi Dojaka, Thebe Magugu, Marine Serre, Grace Wales Bonner and more. For the 2023 edition, he was up against eight impressive finalists, including Luar by Raul Lopez, Diotima by Rachel Scott, Aaron Esh, Paolina Russo, Lucile Guilmard, Burç Akyol and Quira by Veronica Leoni.
Meanwhile, the Karl Lagerfeld Prize was given to two designers: Bettter by Julie Pelipas (Ukraine) and Magliano by Luca Maglliano (Italy). Both labels will receive €200,000 EUR prizes, along with one-year mentorships from LVMH.
Gabriela Heart Is Set to Step Down as Chloé's Creative Director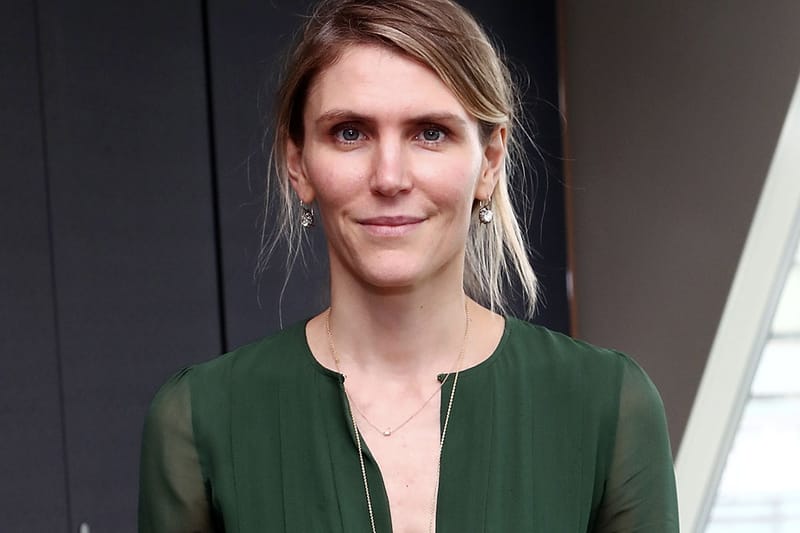 Astrid Stawiarz/Getty Images
Gabriela Hearst is reportedly set to step down as Chloé's creative director, after a three-year stint at the brand's helm.
The designer, who is expected to debut her last collection for the label for Spring 2024 during Paris Fashion Week in September, has led the brand through impressive revenue gains throughout her tenure. According to sources close to the brand, Hearst's exit is "amicable," and she is expected to focus more closely on her own brand, as well as other various projects.
It is not known who will take over at Chloé, following Hearst's departure.
Patagonia Settled Its Trademark Infringement Lawsuit With GAP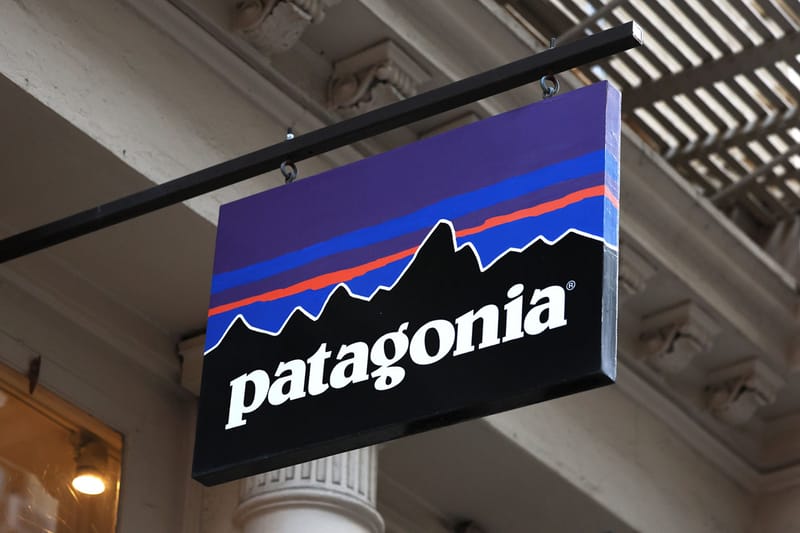 Michael M. Santiago
Patagonia Inc. officially settled its trademark infringement lawsuit with GAP Inc. earlier this week, marking the end to a saga that began in November, when Patagonia filed a lawsuit against the American clothing brand for allegedly copying its Snap-T pocket design. While details were not released to the public, the judge dismissed the case after both brands agreed to drop their claims.
"The GAP infringements have caused or are likely to cause dilution of Patagonia's famous and distinctive mark by diminishing its distinctiveness and singular association with Patagonia," the company said. "Given how derivative the GAP Infringements are of Patagonia's original designs and logo, there is no question that GAP's copying has been willful and deliberate."
The lawsuit followed a slew of similar cases made by Patagonia against brands including Walmart and Robin Ruth in relation to its "P-6" Trout Logo.
Angelina Joie Announced First Atelier Jolie Collaboration With Chloé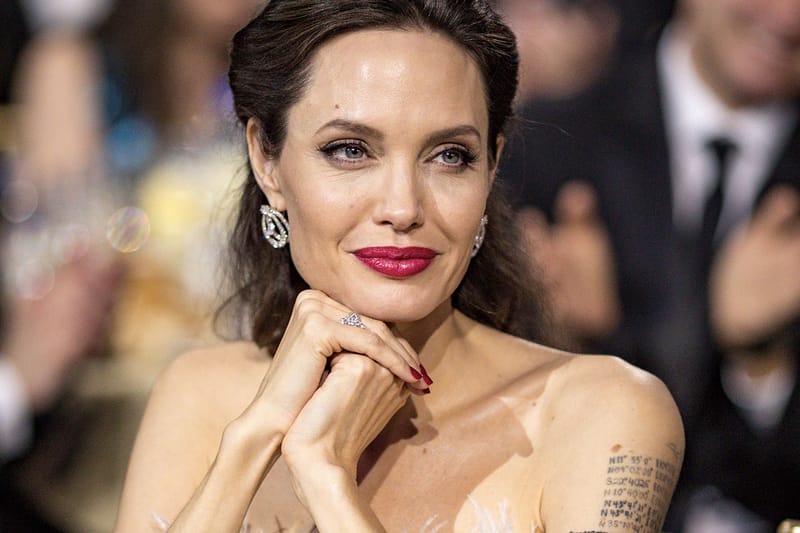 Christopher Polk/Getty Images
After announcing her own fashion house, Atelier Jolie, just a few weeks ago, Angelina Jolie on Tuesday revealed that her consumer-centric label will launch its first collection in collaboration with Chloé.
Choé said that the forthcoming capsule will offer an "exercise in modern with feminity" and celebrate "authentic women-to-women connections. Designed by Chloé's creative director Gabriela Hearst and Jolie, the line will honor both label's goals of "improving social and environmental sustainability with greater transparency and accountability." It will reportedly feature a high percentage of low-impact materials.
More details, including a release date, will be announced at a later time.
ENHYPEN Was Named Prada's Newest Brand Ambassador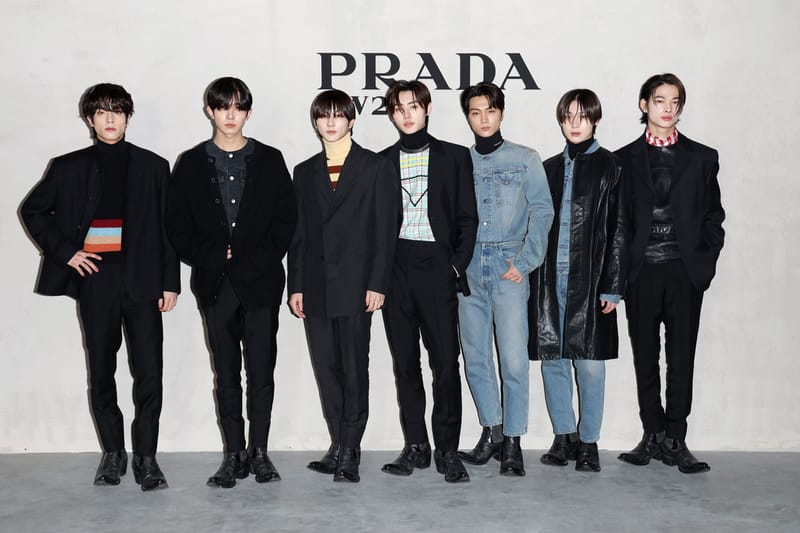 Vittorio Zunino Celotto/Getty Images
Prada named K-pop group ENHYPEN its latest brand ambassador on Friday, in an effort to strengthen its relationship with the burgeoning group and their ever-expanding fanbase.
Notably, members Jungwon, Heeseung, Jay, Jake, Sunghoon, Sunoo and Ni-Ki attended their first Prada show in Milan in January earlier this year. "We're delighted and honored to be a part of this partnership as new brand ambassadors of Prada," said ENHYPEN. "The synergy Prada and Enhypen will create is something we're very excited to witness and greatly looking forward to."
The boy band only entered the scene in 2020, and it has already attracted a massive fanbase, with almost 13 million followers on Instagram.
Jacquemus Unveiled Its Portofino Pop-Up and Teased Its Upcoming French Location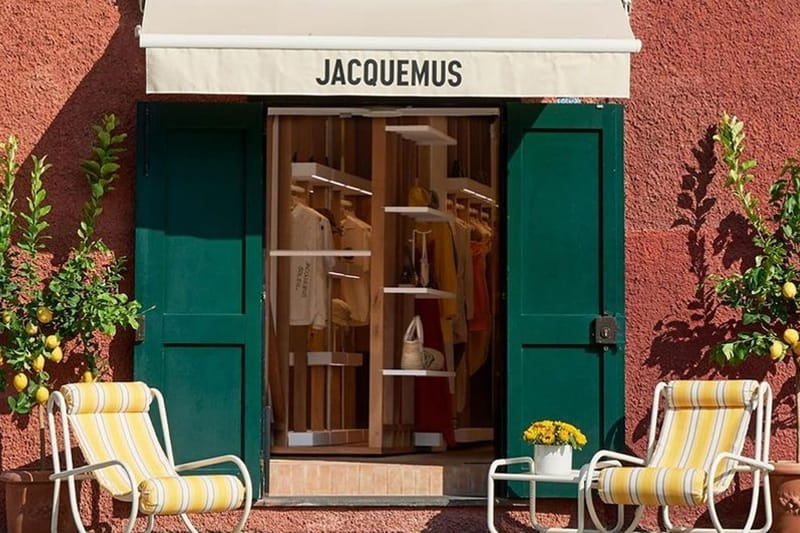 Jacquemus
After staging a pop-up shop in Lake Como, Jacquemus has opened up a new temporary location in Portofino, Italy. The latest outpost will house the next installment in the brand's Éte capsule in Via Calata Marconi, the menswear location for multi-brand retailer Modes.
The 1,735-square-foot store features a selection of French Riviera-inspired men's and women's ready-to-wear pieces. On social media, the designer teased a selection of items stocked inside the outpost, including his signature straw hats and the Chiquito and Le Bisuo bags, among other quintessential items.
The label also revealed that its next pop-up location will open somewhere in France, but further details are being kept under wraps for now.
Telfar Scheduled Its Last-Ever Bag Security Program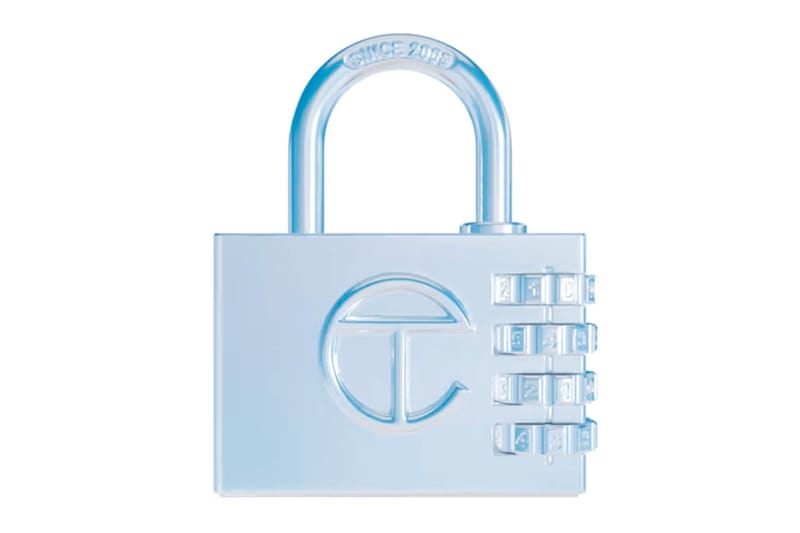 Telfar
Telfarhas scheduled the fifth and final installment of its famous Bag Security sale. From June 16 to 18, consumers will have their last chance to shop Telfar's full catalog without competition. And this time around, the brand will offer its fastest-ever delivery, with bags beginning to ship within two weeks of the program's conclusion.
The brand's decision to drop the unlimited sale strategy comes as it looks to restrategize its business model. In an effort to stray from mainstream social media platforms, Telfar plans to rely more heavily on its own TELFARTV streaming platform and its hotly-anticipated brick-and-mortar outposts (coming in 2024), among other channels, for future growth.
Source: Read Full Article