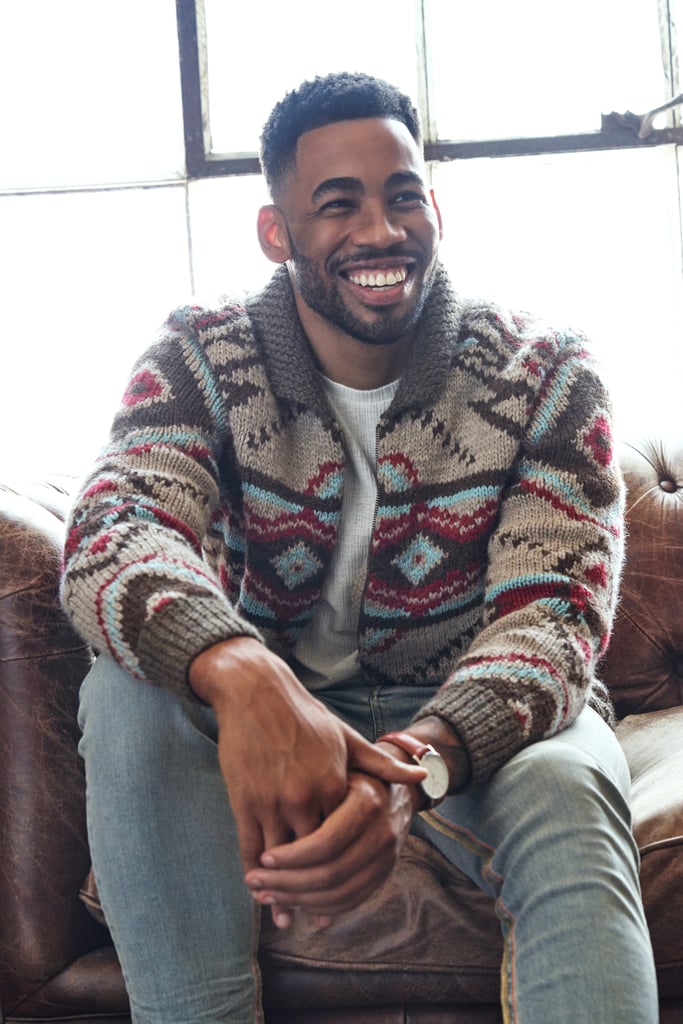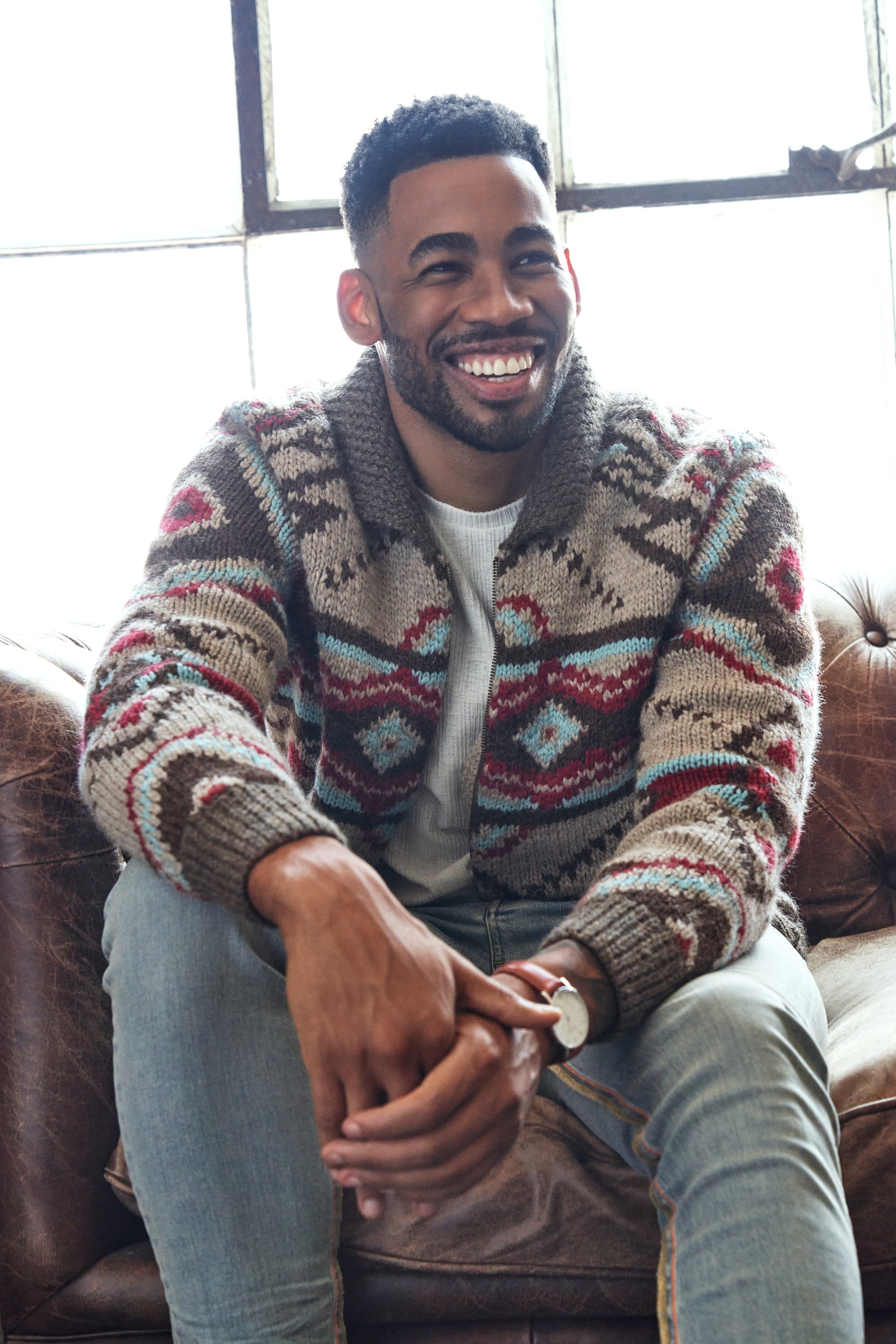 Image Source: The Riker Brothers; Grooming: Crystal Tran; Styling: Apuje Kalu
Mike Johnson is a ray of sunshine personified. With a megawatt smile that just might blind you, the fan-favorite Bachelorette contestant exudes positivity on TV, all across social media, and yes, even over the phone — the latter of which I can personally attest to. I recently chatted with the US Air Force veteran and all-around Great Guy™ about his debut book, Making the Love You Want, which explores Johnson's personal journey to self-love and gives readers concrete tips to achieve the same. It's basically a crash course on learning to love yourself, all written from the perspective of Bachelor Nation's most swoon-worthy stud. Sounds pretty amazing, right?
Johnson has been working on the project for the past 11 months or so, and it's set to release on Oct. 2, which just so happens to be World Smile Day, fittingly. Ahead of his book's official publication, the new author dished on what fans can expect to learn from it, why he thinks "vulnerability is sexy," his tips for people dating in these weird times, and the Bachelor franchise's diversity issue. Oh, and of course I couldn't' resist asking whether he's still open to being the Bachelor in the future (spoiler alert: he's down!). Get all the juicy details ahead, and be sure to preorder your own copy of Making the Love You Want, either in paperback form on Johnson's website or in Kindle form on Amazon.
Source: Read Full Article