As the end of the year creeps closer, a melange of footwear brands are looking to dominate holiday season gift boxes, with the likes of Jordan Brand,
Yankeekicks2 of 3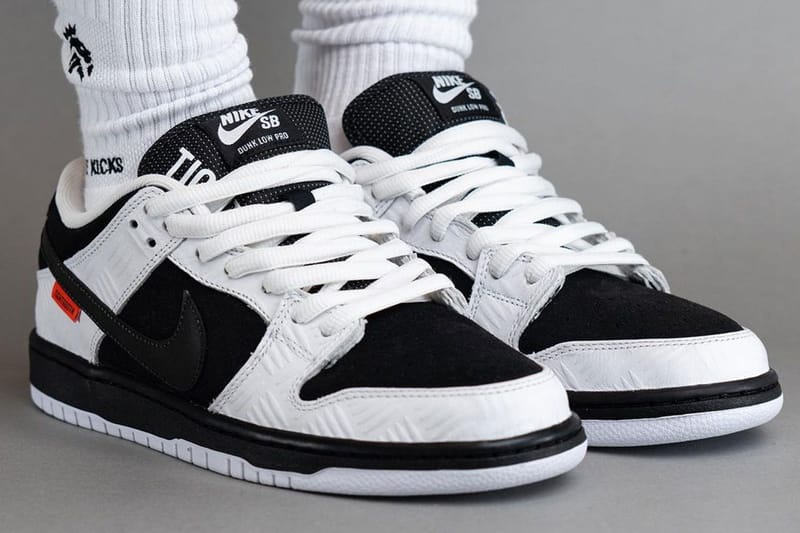 Yankeekicks3 of 3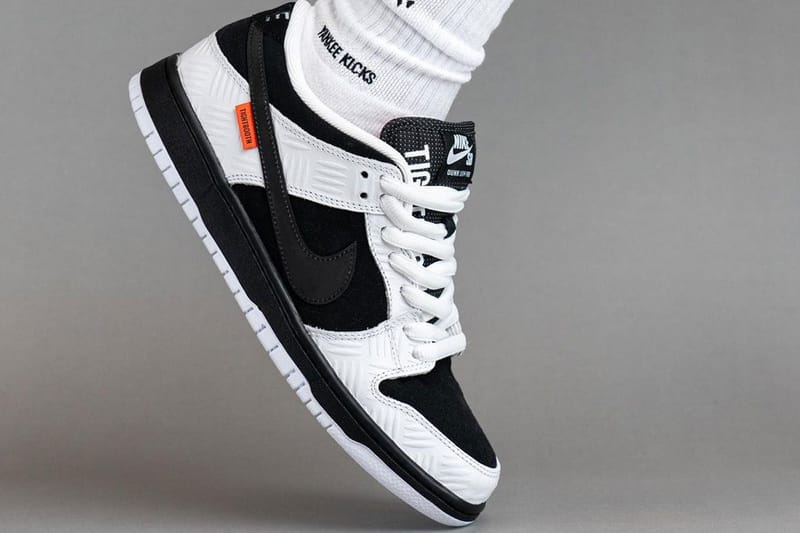 Yankeekicks
Release Date: November 14
Release Price: $135 USD
Where to Buy: SNKRS
Why You Should Cop: Nike's SB umbrella has returned to Japan, teaming up with fashion label TIGHTBOOTH to create even more hype around the Dunk at the tail end of 2023. Formed from a delicate black suede, the leather overlays are included to provide a harsh contrast, while a padded SB tongue enhances the expected comfort of a Dunk silhouette. Additionally, wearers can also spot a Zoom pocket on the heel, offering more comfort and support than your average Dunk. Another fun feature comes in the form of the polka-dot finish on the exterior tongue, a detail that echos the division's approach in the early 2000s.
Nike LeBron 2 "Beast"
1 of 3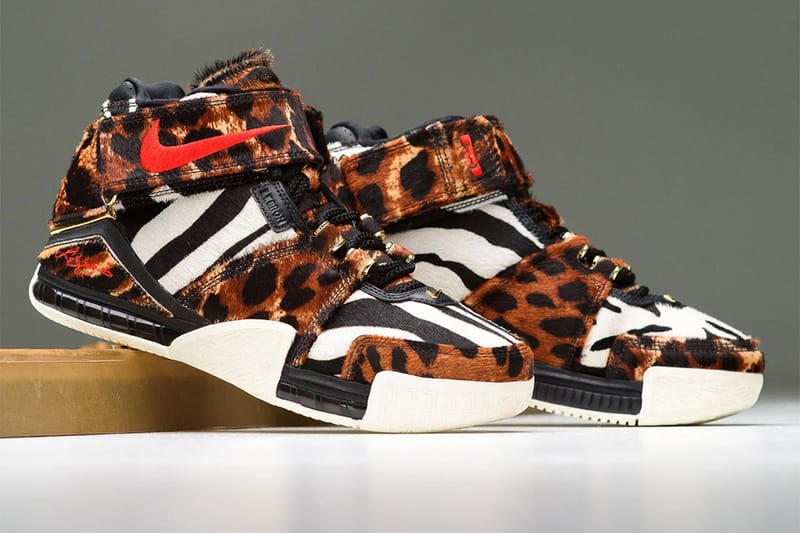 Sneaker Politics2 of 3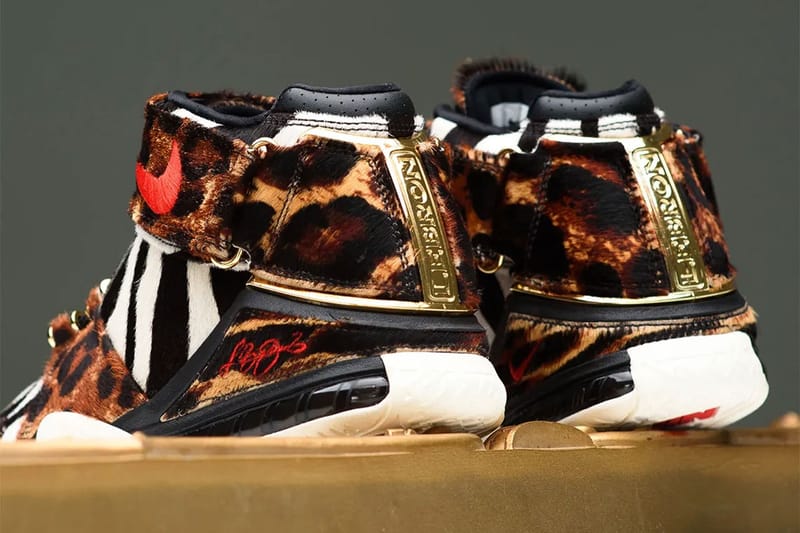 Sneaker Politics3 of 3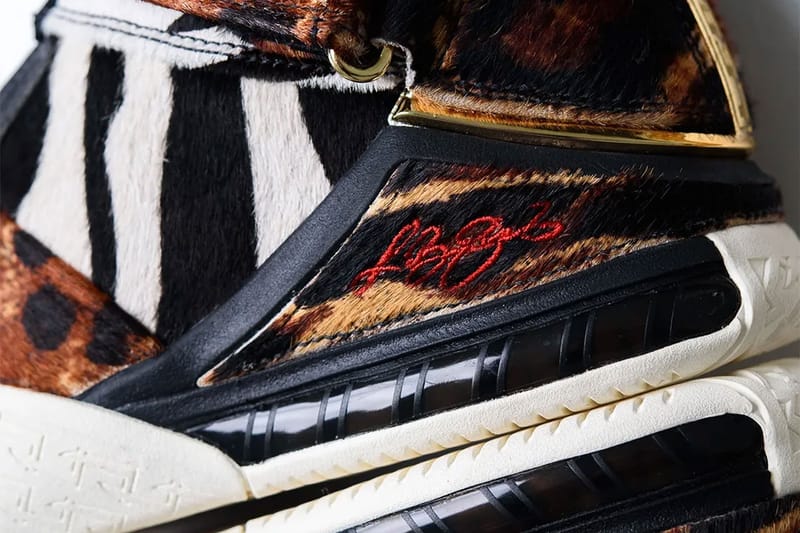 Sneaker Politics
Release Date: November 16
Release Price: $250 USD
Where to Buy: SNKRS
Why You Should Cop: One of LeBron James' most anticipated exclusives is finally hitting the shelves. The shoe was rumored to release during the back-end of 2022, with the sneaker being a wild take on the LeBron 2 which was first created for the hooper in 2014. Now, LeBron's latest shoe is hit with a multi-pattern approach that reflects a slew of animals from the wild — with leopards and zebra coming as the main point of inspiration with a pony hair-covered exterior.
Kasina x Converse Weapon
1 of 3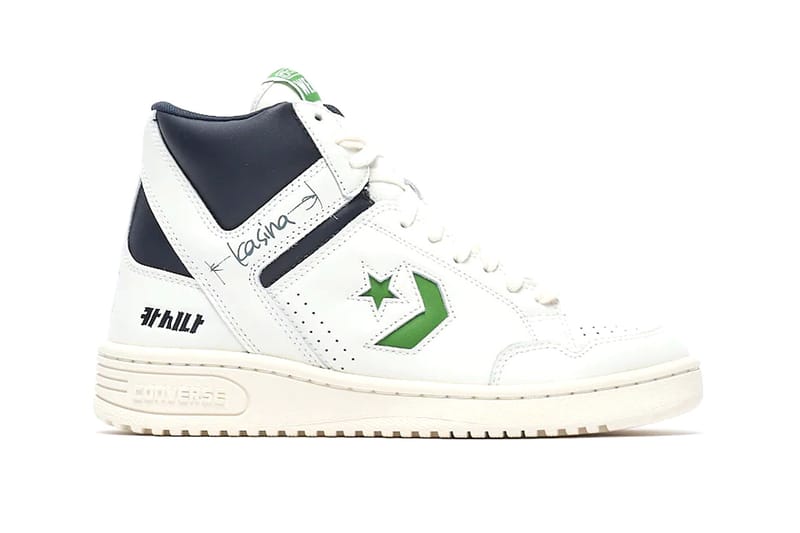 Converse2 of 3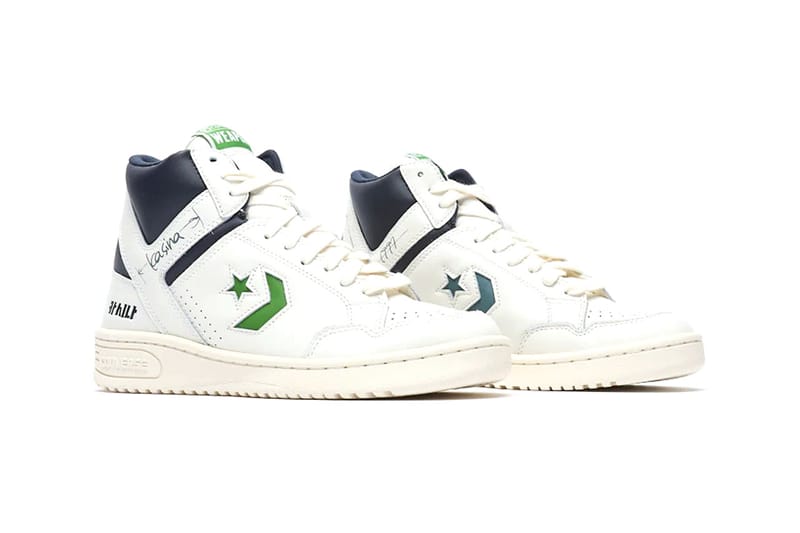 Converse3 of 3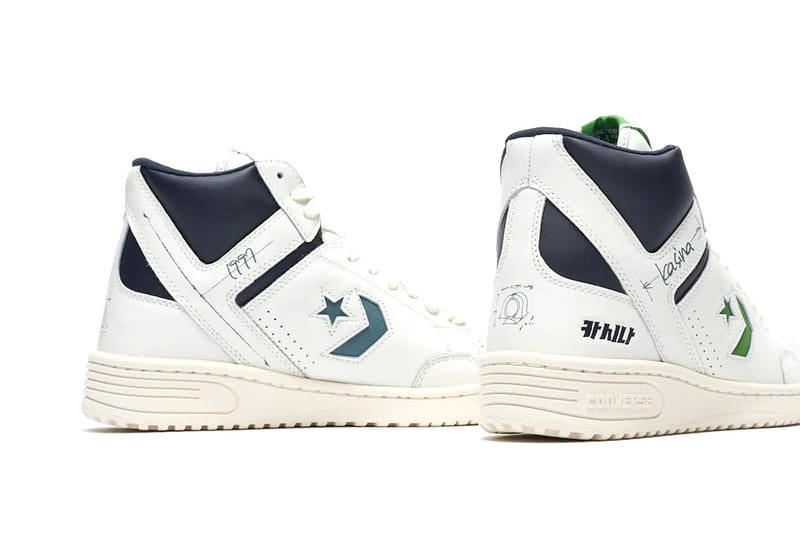 Converse
Release Date: November 16
Release Price: $140 USD
Where to Buy: Converse
Why You Should Cop: Having created one of the most sought-after collaborative Dunks in 2020, Korean retailer Kasina has quickly established itself as a collaborative powerhouse. Its recent creations with the Swoosh have been widely welcomed by sneakerheads across the globe, and now Converse is getting in on the fun. The duo's collaboration welcomes back one of Converse's most iconic sneakers of all time, with the Weapon silhouette being used as Kasina's canvas to tell the personal story of its first-ever store location. The design, which is hit with a melange of sketches and markings, is a direct nod to the hand-drawn plans and construction of the brand's flagship, hit with a combination of understated green and white tones.
Social Status x Nike Mac Attack
1 of 3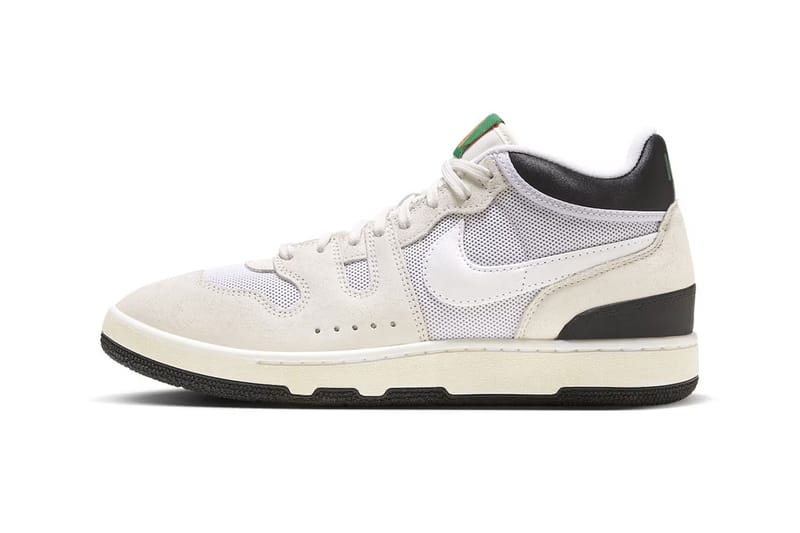 Nike2 of 3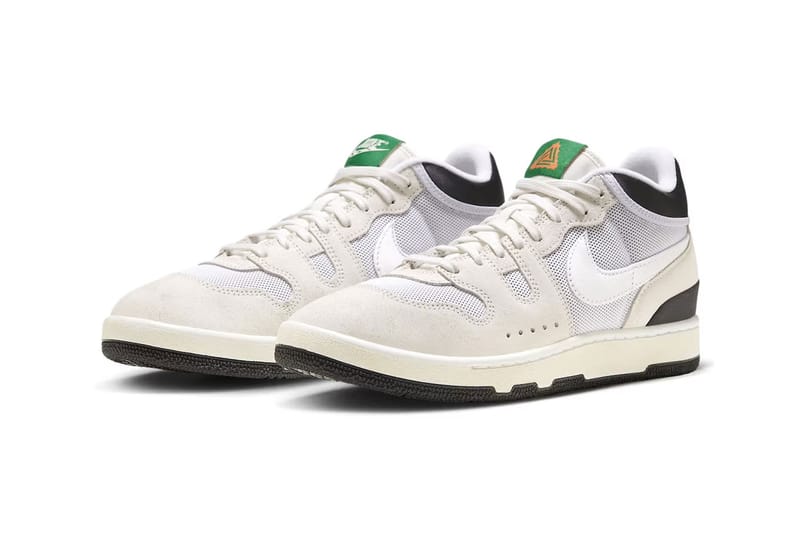 Nike3 of 3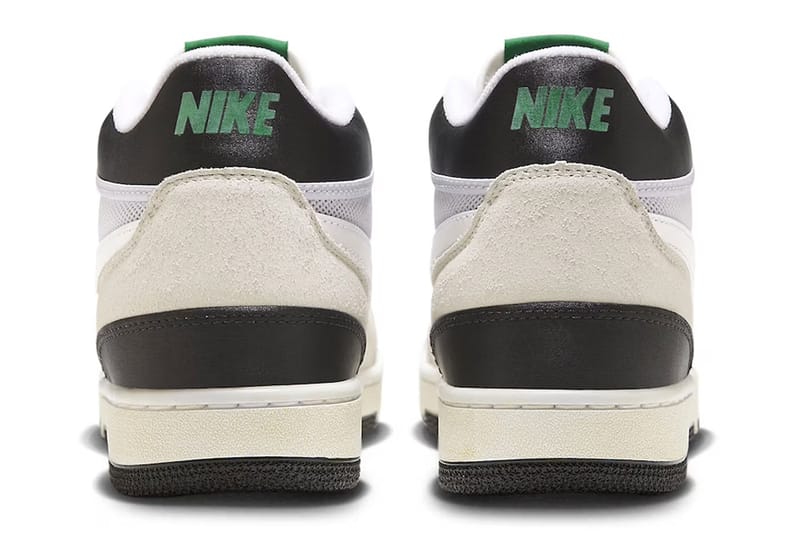 Nike
Release Date: November 17
Release Price: $140 USD
Where to Buy: SNKRS
Why You Should Cop: Having reviatalized the Nike Mac Attack over the past few months with various collaborations, the Swoosh's latest team-up with James Whitaker's Social Status brand — which will be Whitaker's fourth iteration of the silhouette — releases as part of Social Status' latest collection for Fall/Winter 2023. The shoe is complemented by a pre-aged midsole that's become an expected feature of the collaborative series, while the shoe's mid-top trim is coated in a slew of "Pine Green" speckles that illuminate the tongue tabs and Nike's customary heel counter motifs.
DTLR x New Balance 90/60
1 of 3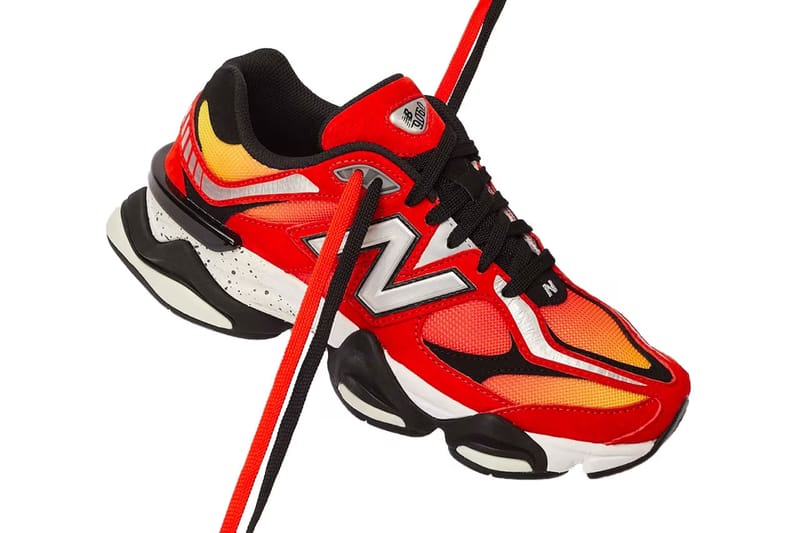 New Balance2 of 3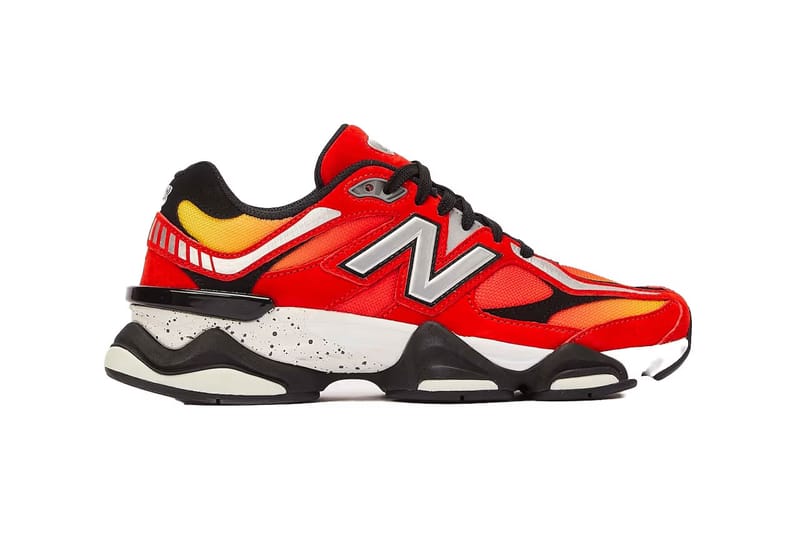 New Balance3 of 3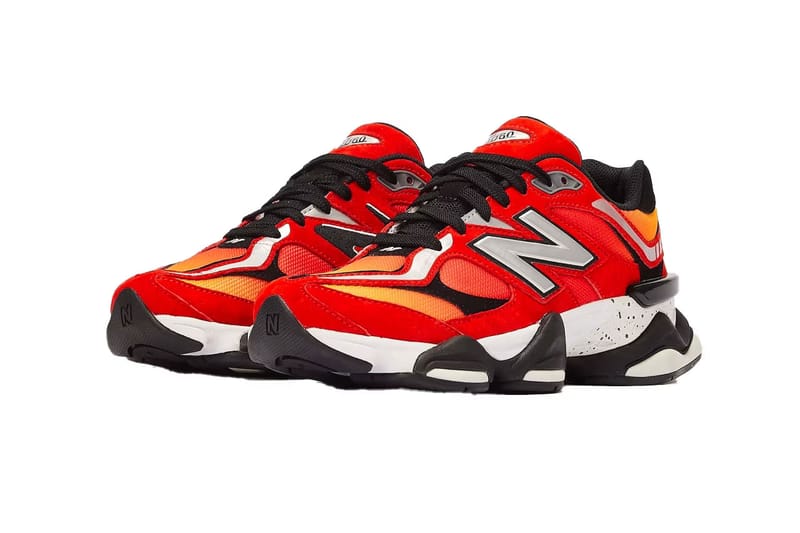 New Balance
Release Date: November 17
Release Price: $180 USD
Where to Buy: New Balance
Why You Should Cop: In contrast to the snowy weather that's anticipated this winter, New Balance's latest collaboration with DTLR is one of the brand's hottest footwear releases to date. Taking inspiration from volcanic outbursts, red-hot suede covers the silhouette's upper, contrasting with the black accents that take over the interior lining. Additionally, the shoe features a breathable mesh layer, while black speckles are applied to the chunky outsole.
Salehe Bembury x Crocs Pollex Clog "Yolk"
1 of 3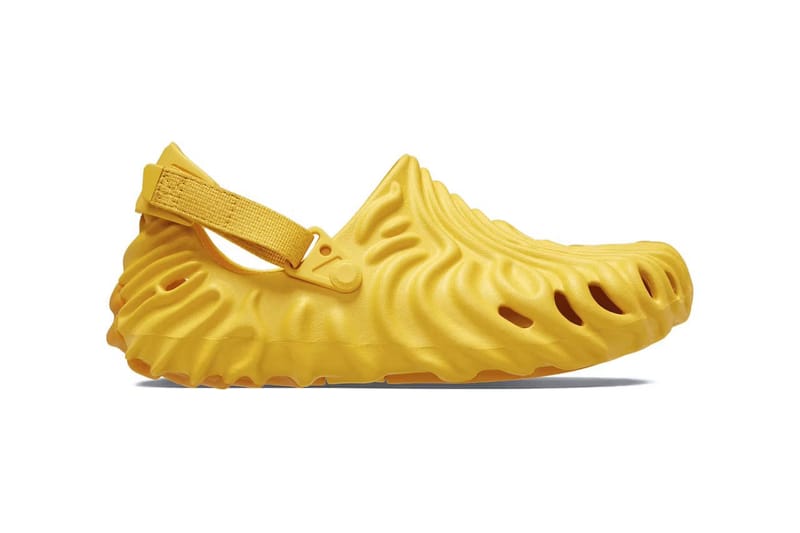 Crocs2 of 3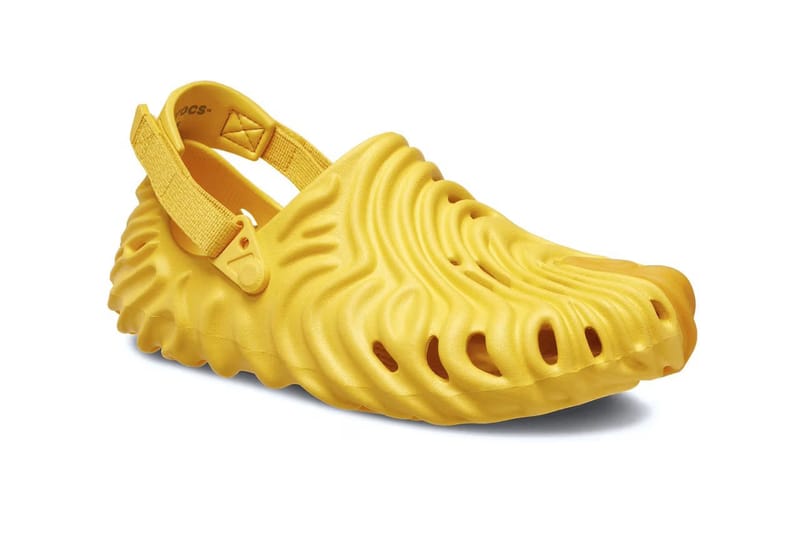 Crocs3 of 3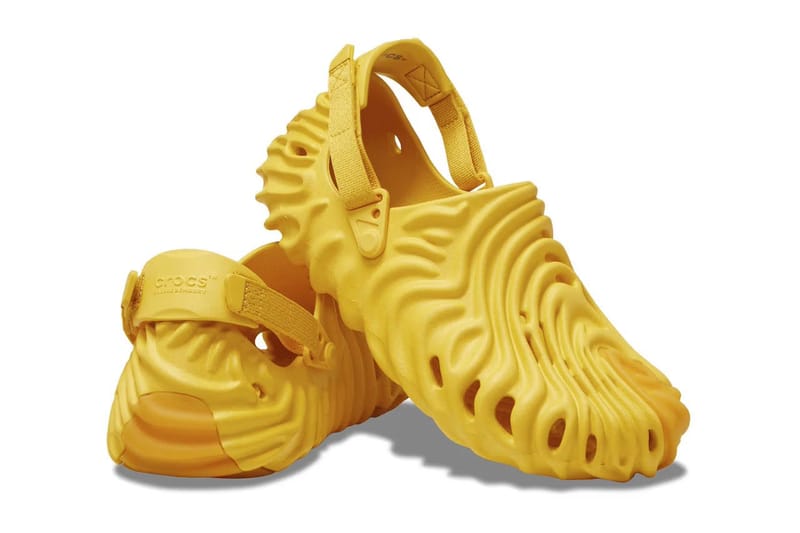 Crocs
Release Date: November 17
Release Price: $85 USD
Where to Buy: Crocs
Why You Should Cop: Having launched his partnership with Crocs as a one-off project, Salehe Bembury's partnership with the brand has blossomed into an all-new design platform titled the Pollex Pod. As a whole, the umbrella explores Crocs' most famous silhouettes, but as expected, it often reinterprets the Pollex Clog in new colorways. This is what's been presented this time around, with the silhouette covered in a finger-lickin' "Yolk" colorway. The silhouette features all of the elevated Clog features; including a fingerprint-inspired upper, perforations around the toe and a buckled strap at the heel.
Reebok ES22
1 of 3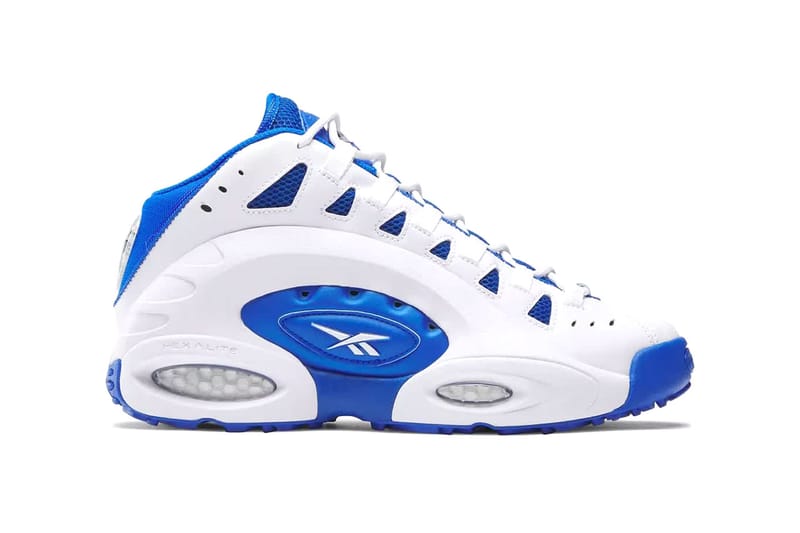 Reebok2 of 3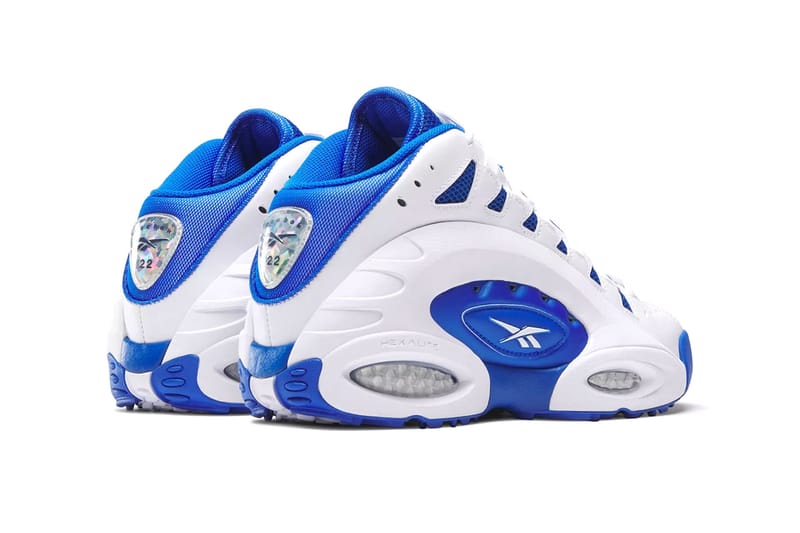 Reebok3 of 3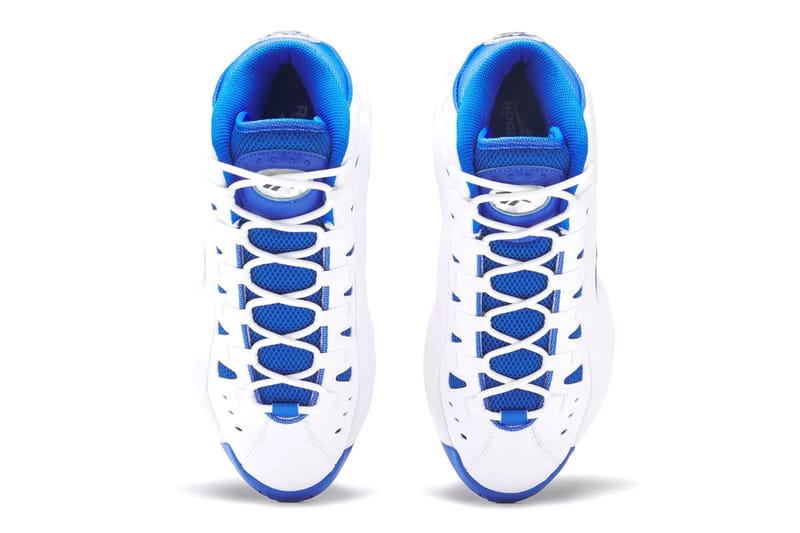 Reebok
Release Date: November 17
Release Price: $180 USD
Where to Buy: Reebok
Why You Should Cop: While Reebok is continuing to innovate with a slew of future facing designs and collaborations — such as its recent link up with Rihanna's FENTY — the Boston brand is also adding a slice of nostalgia into its proceedings, having enlisted Shaquille O'Neal and Allen Iverson as the President and VP of Reebok Basketball. With this in mind, the latter's approach to Reebok's footwear installments have welcomed an all-new ES22, with the silhouette taking on a white and blue colorway, in contrast to the shoe's blacked-out iteration from 1997. The understated high-top is hit with a collection of "Electric Cobalt" hues across the mesh tongue, heel counter and inner lining, while white takes over the remainder of the shoe to make it one of Reebok's cleanest retro cross-training releases of recent times.
Nike LeBron 21 GS Multicolor
1 of 3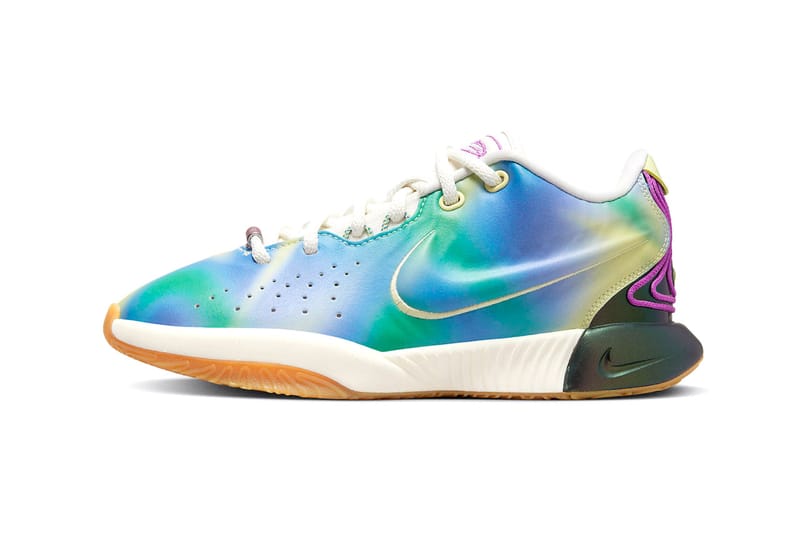 Nike2 of 3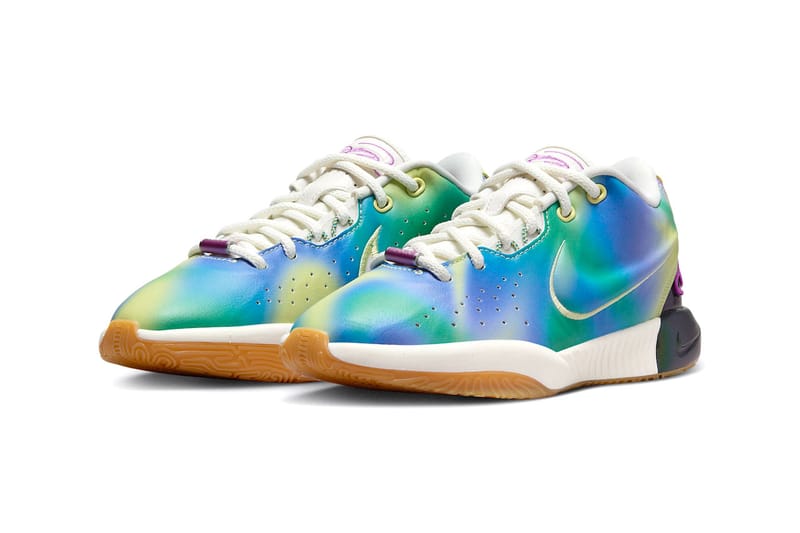 Nike3 of 3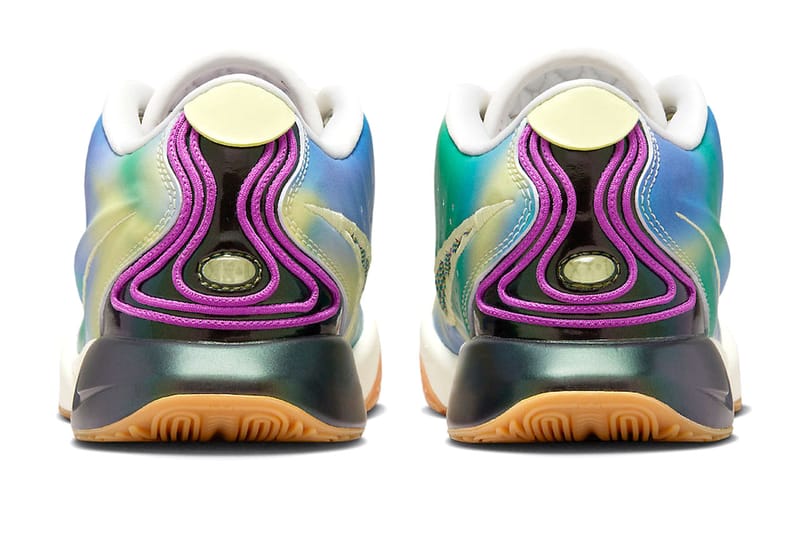 Nike
Release Date: November 17
Release Price: $170 USD
Where to Buy: SNKRS
Why You Should Cop: LeBron James' signature model has become a canvas for experimentation over recent times, welcoming a collection of out-there colorways and high-profile collaborations. Now, an all-new colorways is hitting the shelves, with a multicolor combination of hues taking over the shoe. "Sail," "Luminous Green," and "Fuchsia Dream" are the shades used to customize the silhouette, with the shoe also featuring a tie-dye pattern on the upper along with green stitching that's used to outline the customary Swoosh logos.
PUMA MB.03 "Chino Hills"
1 of 3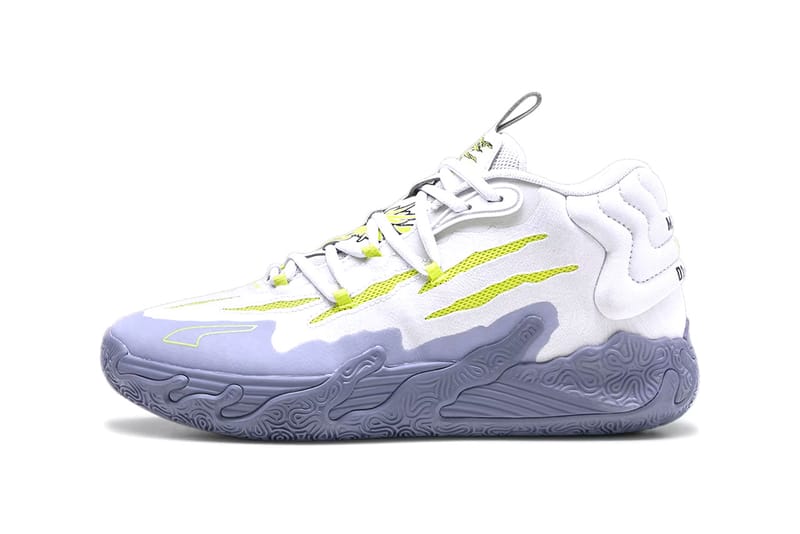 Puma2 of 3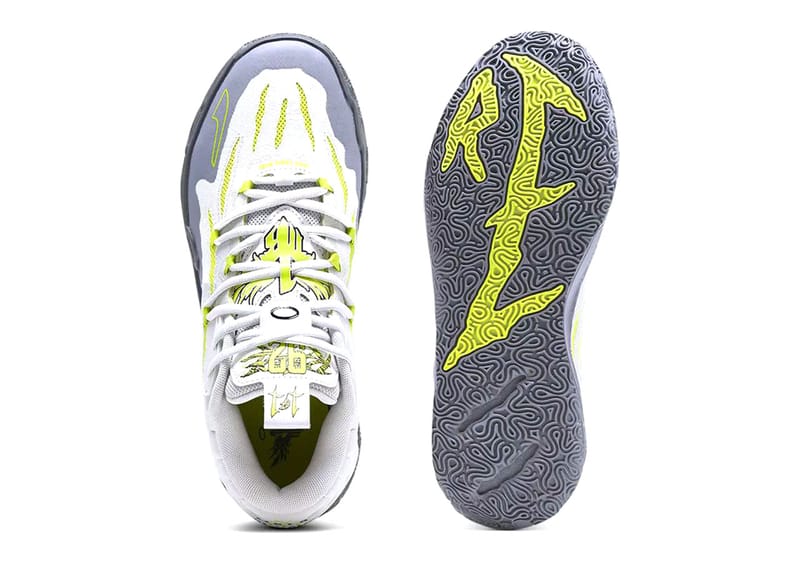 Puma3 of 3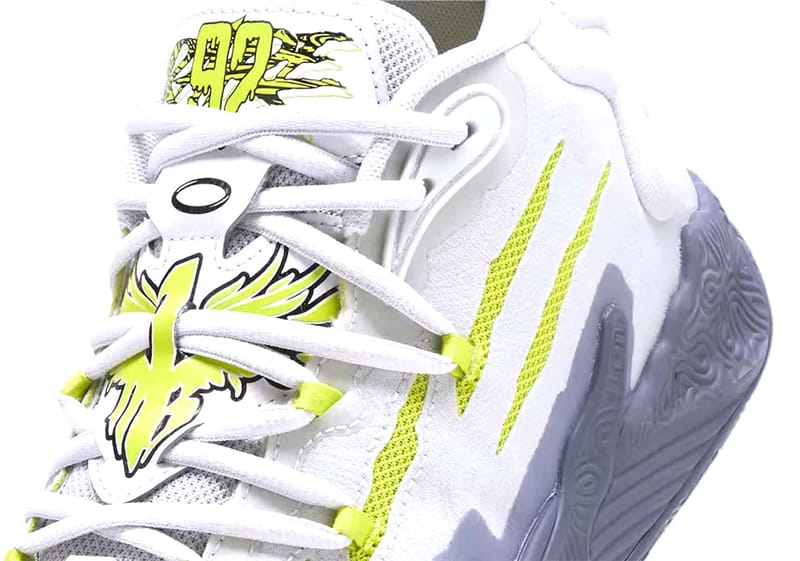 Puma
Release Date: November 17
Release Price: $135 USD
Where to Buy: PUMA
Why You Should Cop: Ever since LaMelo Ball dropped a head-turning 92 points for Chino Hills High School five years ago, the basketballer has had the world at his feet. This was quickly recognized by PUMA, with the sportswear brand enlisting the hooper to release his own shoe line. With this in mind, LaMelo's third signature silhouette with PUMA takes inspiration from the bobcats and coyotes that roam the mountain range of his his hometown, with repeated claw marks ripping away the neutral knit upper and revealing streaks of neon mesh on the lateral sides. Rounding off the design, LaMelo's shoe is complemented by a trio of motifs, including a 1-of-1 emblem, winged signature, and 92-point logo.
Air Jordan 4 Craft "Medium Olive"
1 of 3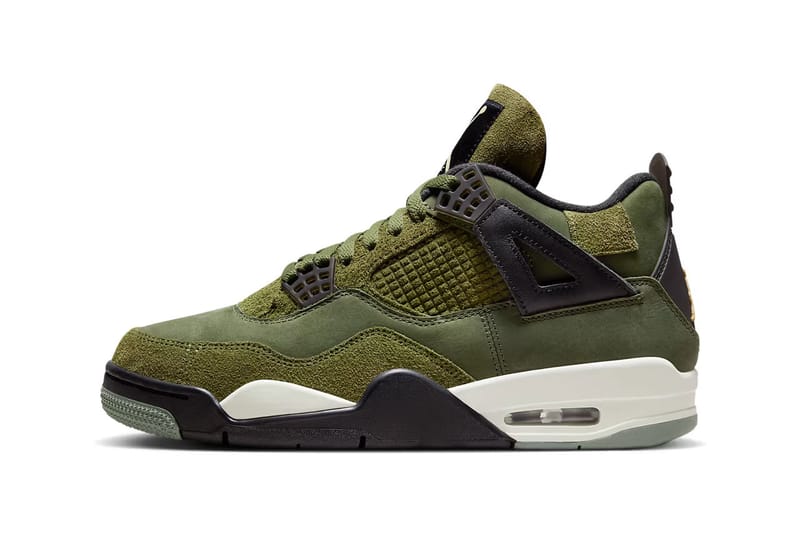 Nike2 of 3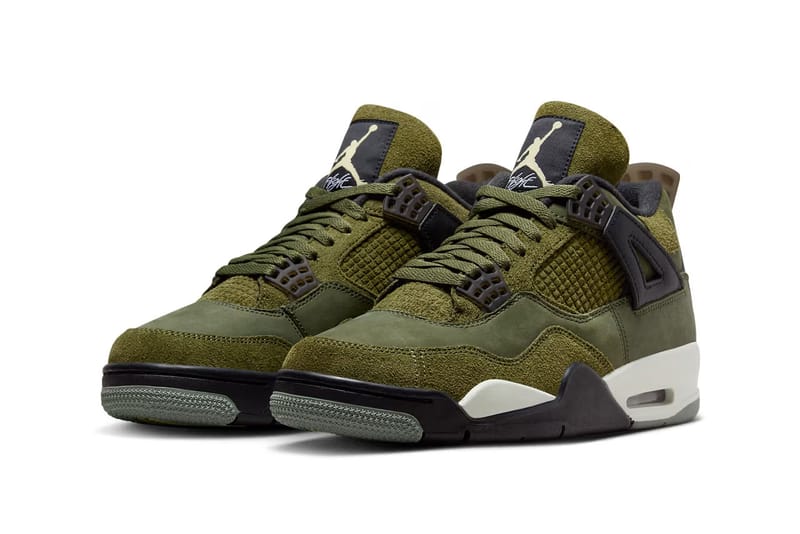 Nike3 of 3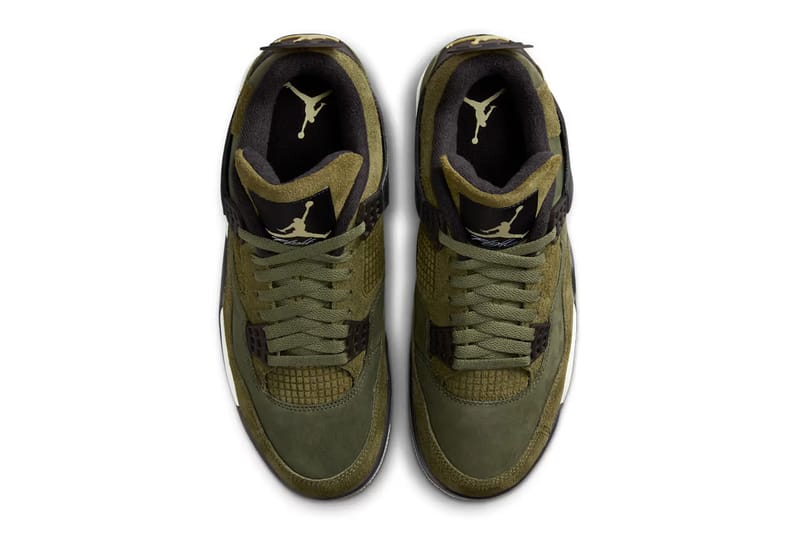 Nike
Release Date: November 18
Release Price: $210 USD
Where to Buy: SNKRS
Why You Should Cop: With the first look at the sneaker originally surfacing during March 2023, the highly-sought-after Jordan 4 Craft "Medium Olive" is finally hitting the shelves. And while most Air Jordan 4 silhouettes are made from a combination of mesh and leather, this one switches these materials out for something on the more premium side. Taken over by short-haired suede, nubuck can also be spotted wrapping around the mudguard section, while the "Sail" midsole is infused with Nike's Air tech for enhanced comfort and cushioning. The Jumpman logo then makes a cameo across the tongue tag, heel badge, and insole to round off the design.
Source: Read Full Article