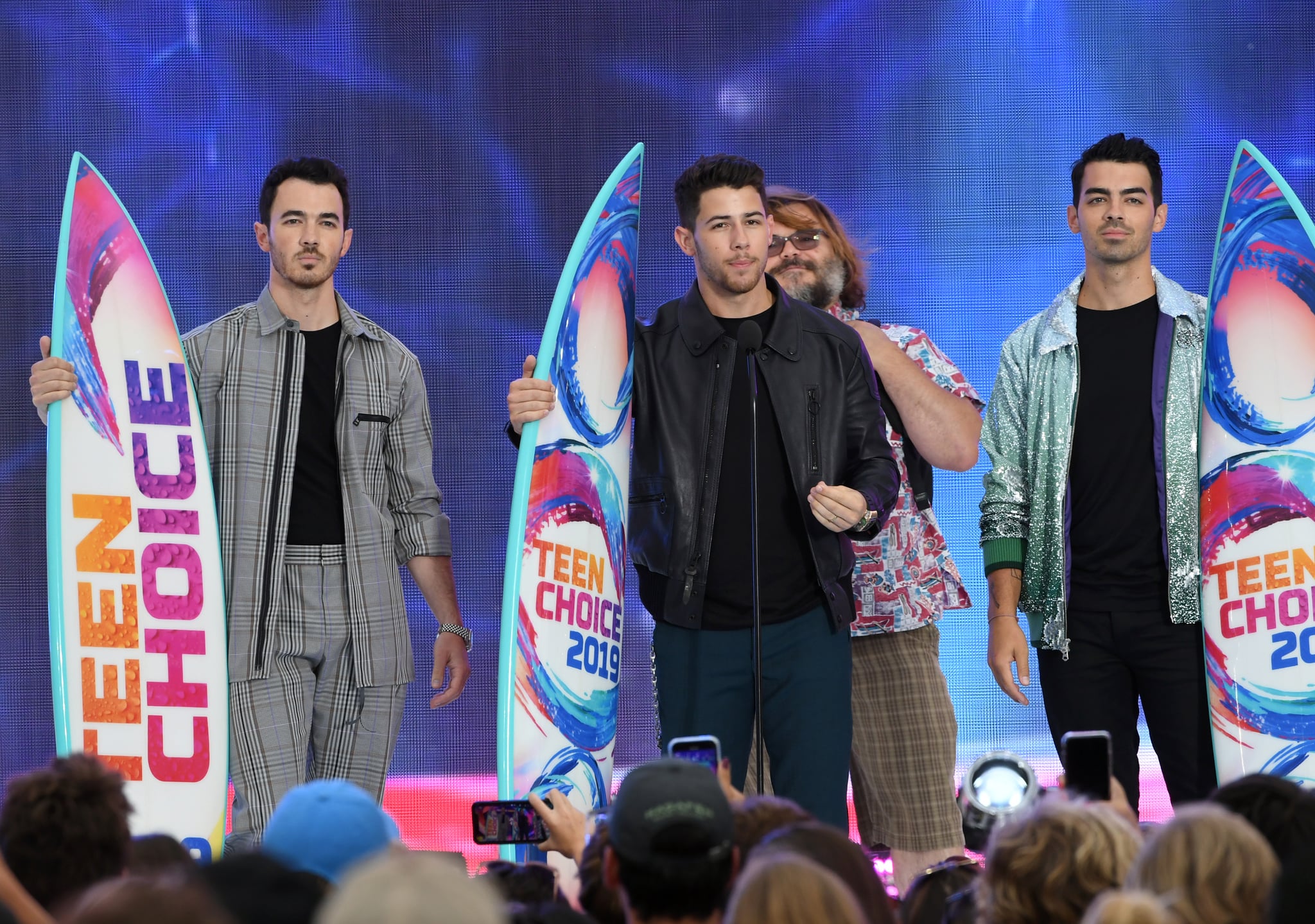 The Jonas Brothers were given a very special honor as they attended the Teen Choice Awards on Sunday. The band, which announced their reunion in February, took home the decade award, which celebrates their evolution over the past 10 years. During their speech, Kevin, Joe, and Nick opened up about being bullied as kids, and how it brought them where they are today — the first award they ever received was at the Teen Choice Awards!
"Those things that you're bullied about, that define you in your teen years, can become the thing that make you special, as your gift, as your power," Nick said. "Embrace those things," Joe added.
The band has certainly had an incredible comeback this past year. In addition to releasing an Amazon documentary and their fifth studio album, Kevin, Joe, and Nick recently embarked on their Happiness Begins Tour. Not to mention, they have also had a few personal milestones as well. While Nick tied the knot with Priyanka Chopra in December 2018, Joe recently got married to Sophie Turner during a gorgeous wedding in France.
Source: Read Full Article