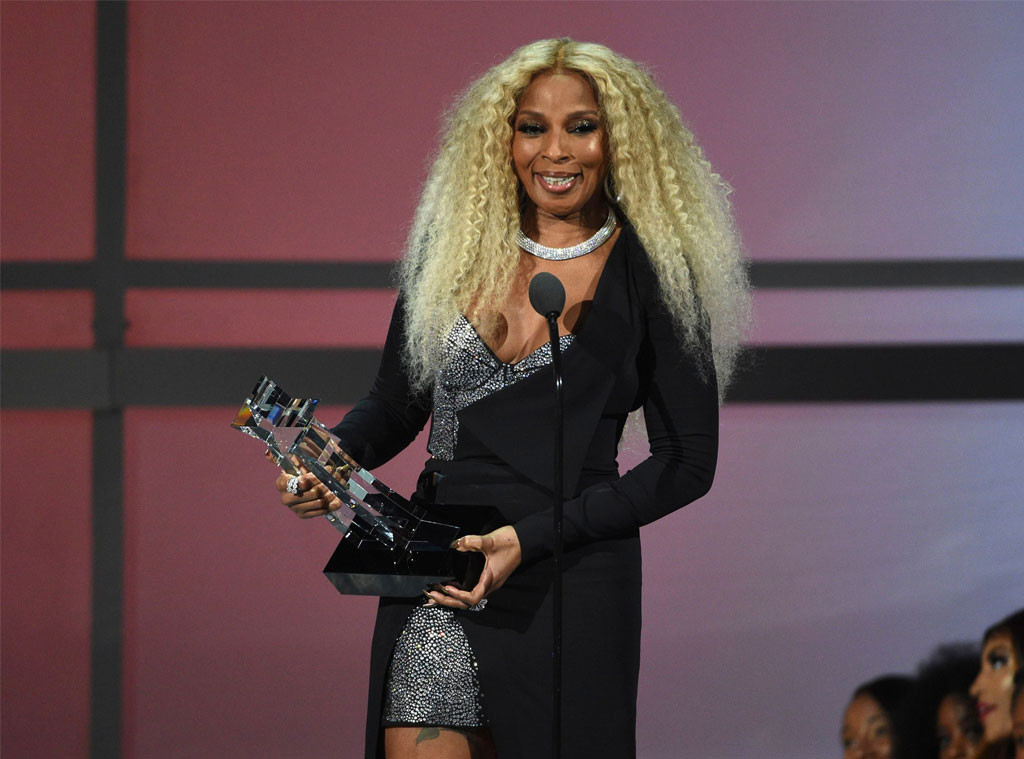 Chris Pizzello/Invision/AP/Shutterstock
Mary J. Blige took home an especially meaningful prize at the 2019 BET Awards tonight: the prestigious Lifetime Achievement Award.
The icon was introduced at Los Angeles' Microsoft Theater by none other than Rihanna, who raved of Blige's influence on her own career: "On behalf of all the women who came after you, like myself, thank you for being you so we could feel comfortable being ourselves."
While the crowd stood and applauded, Blige took the stage and thanked BET, her family and her friends. "When you have a lifetime of achievements," she admitted. "There's no way you could have done it alone." And to her fans, she said, "Thank you for weathering these storms with me and rejoicing with me when I have a victory."
"People always ask how do I sustain and stay relevant in this industry," continued the 48-year-old legend. "It's because, although I am a leader, a queen, a living legend, although I'm all these things, I'm a servant as well and I'm here to serve. Being a servant is not always glamorous or popular but it's a job and the assignment I was given. It's because in order to be an authority I had to learn to come under authority. It's because when the glory is placed on me I give it back to god immediately. This journey has always been bigger than me. My mission has not only to survive but, right now, it's to thrive and continue to make history while I do."
Blige then walked off stage for a quick outfit change—white shorts, a crop top and thigh-high boots, of course—before performing an epic medley of her greatest hits, including "Real Love," "Loving You Everyday," and "I Can Love You," featuring special guest Lil' Kim. Method Man also joined her for a performance of "You're All I Need."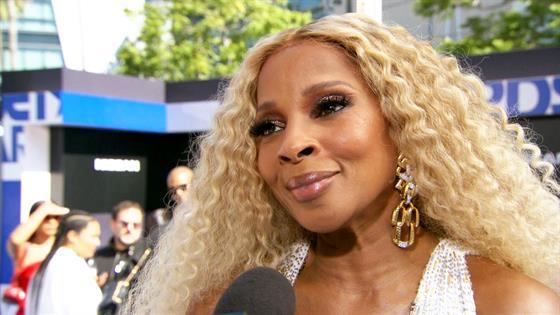 Throughout her decades-long career, the soul singer has not only earned eight multi-platinum albums and sold more than 50 million albums, but she's also positioned herself as an empowering voice who has redefined the R&B and music industry. More recently, she made history at the 2018 Oscars as the first double nominee across the acting and music categories for her work in Netflix's Mudbound.
Since its introduction in 2001, the Lifetime Achievement Award—which recognizes veteran artists and their extraordinary contributions to music—has been bestowed upon Whitney Houston, Diana Ross, Lionel Richie and Samuel L. Jackson among other notable stars.
Source: Read Full Article