Brody Jenner appears to be moving on quickly from his split from partner Kaitlynn Carter.
The 35-year-old Hills: New Beginnings was spotted in Las Vegas on Saturday, with some female guests. During the day, he performed a DJ gig at TAO Beach, and later that night, he was spotted at a different club with a friend and two women, E! News has learned.
"Brody is wasting no time embracing the single life," a source said. "Brody and a buddy of his were walking around the MGM Grand casino smiling and enjoying the people-watching as they made their way to a restaurant inside the hotel for dinner. Around 2:30 a.m., Brody and his friend arrived at Hakkasan Nightclub, along with two girls who joined them."
"Brody and his crew joined [DJ] Tiësto in the DJ booth for most of the evening," the source said. "Brody was having a great time at the club, throwing back beers and flirting with the girls. Brody stayed at the club for several hours, before leaving with his friend and the girls in the very early morning."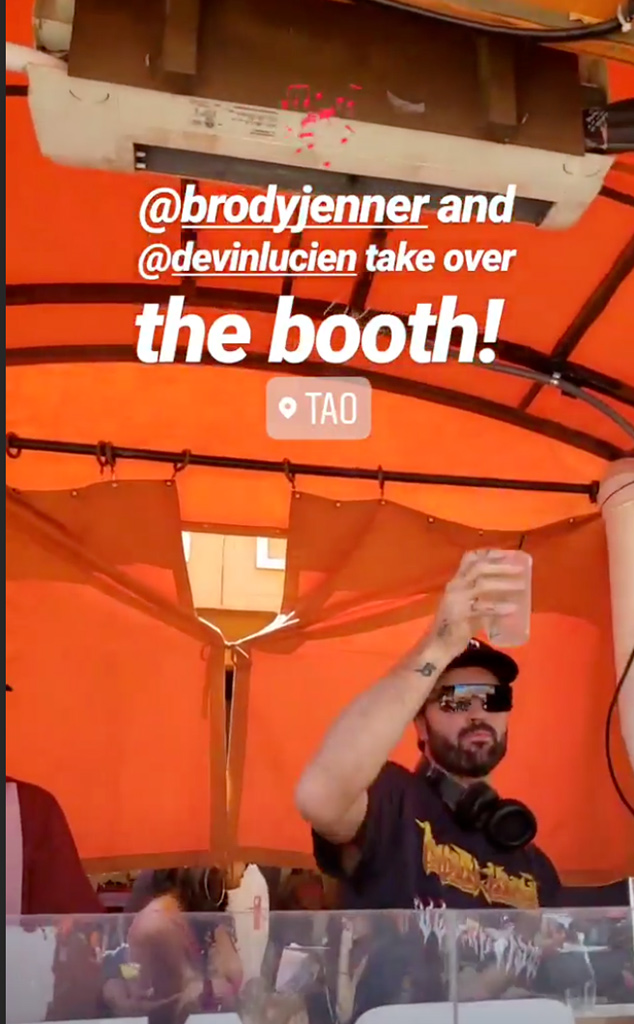 Instagram / TAO Las Vegas
Jenner was also recently spotted on a night out in Los Angeles with his male friends. He did not wear his wedding ring.
Instagram / TAO Las Vegas
Jenner and Carter, who appeared with him on The Hills: New Beginnings, had a wedding ceremony in Indonesia last year. However, they never legally wed, E! News recently learned. On Friday, reps for the former couple said that "Brody Jenner and Kaitlynn Carter have decided to amicably separate. They love and respect one another, and know that this is the best decision for their relationship moving forward."
Another source told E! News that Carter has moved out of their Malibu home.
An additional insider later said that Jenner and Carter had broken up once before and "have had issues since the start of their relationship." The source said she "pressured" him into marriage, although they never made it legal.
"They did not have a good foundation for marriage because neither of them trusted one another," the source said.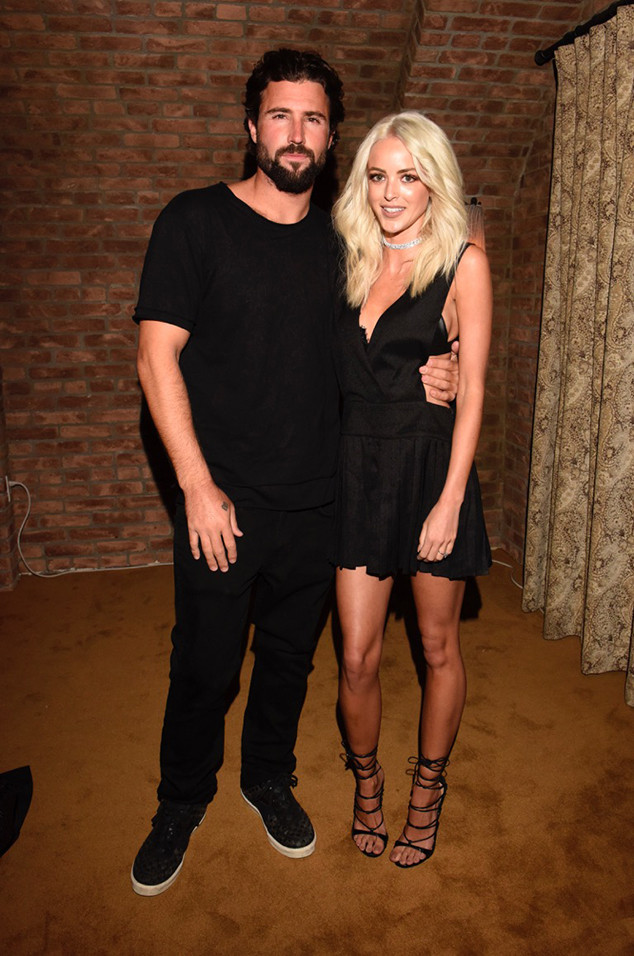 Vivien Best / Getty Images
Jenner's co-star Spencer Pratt said on his and wife Heidi Montag's Make Speidi Famous Again podcast that he is "not surprised" about the breakup.
"I feel like I said it, maybe it hasn't aired yet, but that he almost was like a hostage," Pratt said. "It felt like he was trying to tell me, 'Get me out. Get me out.'"
Source: Read Full Article