Blood and cleaning supplies were also allegedly discovered in the search.
The search for evidence in the disappearance of Ana Walshe came up with some disturbing finds as authorities dug through trash this week.
According to both CNN and CBS Boston, investigators found "trash bags with blood, a hatchet, a hacksaw, a rug and used cleaning supplies" at a Peabody transfer station. CBS also reported husband Brian Walshe's vehicle contained "evidence it was recently cleaned."
This after prosectors already said they found blood and a "damaged knife" with blood on it in the basement of Walshe's home — and two law enforcement sources told CNN investigators found searches on Brian's internet records for "how to dispose of a 115-pound woman's body" and dismemberment.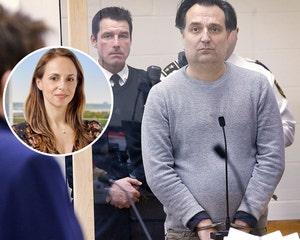 Missing Mom's Husband Reportedly Googled 'How to Dispose of a 115-Pound Woman's Body'
"Search activity conducted north of Boston yesterday resulted in a number of items being collected which will now be subject to processing and testing to determine if they are of evidentiary value to this investigation. No detail on those items will be disclosed at this time," said a spokesperson for Norfolk District Attorney Michael Morrissey said of the trash findings, without confirming reports.
Ana, a 39-year-old mother-of-three, was last seen on New Year's Day by a family member at home between 4-5am. She was supposed to take a ride share to Logan Airport in Boston that morning for a flight to Washington, DC — but never boarded a plane and prosecutors say there's no record of a ride share ever coming to the home.
She was reported missing by both her husband and employer on January 4. Her phone has been off since the 1st and there's been no activity on her credit cards since then either. Per WCVB, the DA said Monday that her employer made the initial missing person report.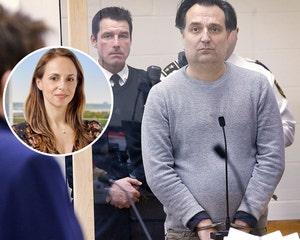 Bloody Knife Found In Basement of Missing Mom's Home, Husband Arrested for 'Misleading' Police: DA
Brian was later arrested and charged with "misleading" the police during their investigation into her disappearance. He pleaded not guilty during his arriangment but is being held on $500,000 bond.
During his arraignment on Monday morning, Norfolk First Assistant District Attorney Lynn M. Beland claimed Brian bought $450 of cleaning supplies at Home Depot on January 2 — after Ana was last seen but before she was reported missing. According to Fox25, a prosecutor also said surveillance video at the store showed him "buying a tarp, mops, tape, and other cleaning supplies."
Because Walshe is on house arrest after previously pleading guilty in a federal case to wire fraud, interstate transportation for a scheme to defraud, possession of converted goods and unlawful monetary transaction, he is required to report his whereabouts if leaving the home. He received permission to visit his mother's on January 1, the same day Ana was last seen, but claimed he got lost on the way there. He also told authorities he went to Whole Foods and CVS near her home, but there's no record of him — either via receipts or surveillance footage — going to either location.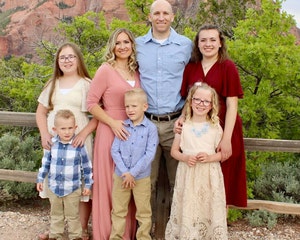 Mormon Utah Father Kills Wife, Five Children & Mother-In-Law, Before Turning Gun On Himself: Cops
Source: Read Full Article