Look, we all know Taylor Swift is Scrooge-McDuck-levels of wealthy. But guys. The precise amount of $$$ she's raking in is seriously staggering—especially since we last took a look at her net worth back in 2018. Since then, Taylor has released approximately one million new albums and a Netflix documentary. So yeah, while the rest of us were busy paying off our student loans (@ BIDEN, CANCEL THEM ALREADY), Taylor was busy making money. Let's dig in.
Her Album Sales Are Through the Roof
Not so surprisingly, Taylor's studio albums—including Taylor Swift, Fearless, Speak Now, Red, 1989, Reputation, Lover, Folklore, and Evermore—have earned *tens of millions of dollars* worldwide. Per the Recording Industry Association of America, an organization that sounds like they know what they're talking about, she has earned $134 million in digital singles (up from $108.5 in 2018) and $46 million in album sales (up from $41.5 million in 2018). It's a lot, you know?
Some fun facts for ya?
She Made a Sh*t-Ton on Her Reputation World Tour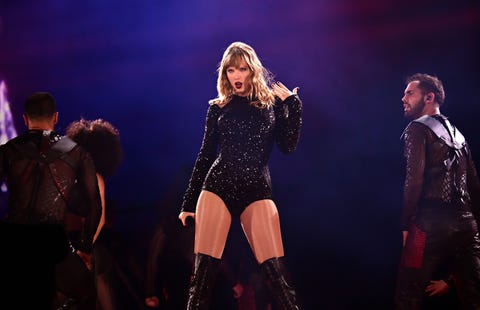 Taylor hasn't been able to tour recently due to the pandemic, but it's cool because she made enough on her Reputation world tour to last a lifetime. Like, the tour grossed $266.1 million in domestic revenue, making it the highest-grossing tour in United States history. Truly, what is life? No seriously:
In case you want some detail$, when Taylor kicked off her tour in Phoenix, Arizona in 2018, she set a new venue record for gross and attendance. THEN, she hit up San Francisco and made a cool $14 million, before pocketing another $16.2 million in SoCal. It was all very casual!!!!!!!!!! Also, the entire thing was filmed by Netflix for an undisclosed sum rumored to be worth millions.
Speaking of Tours, Her 1989 Concerts Grossed $250 Million
What did you make in 2015? Because Taylor Swift took home $250 million (mostly in ticket sales) thanks to her 1989 world tour—and she was the top-grossing tour artist of that year. It's fine! I feel totally fine about my income!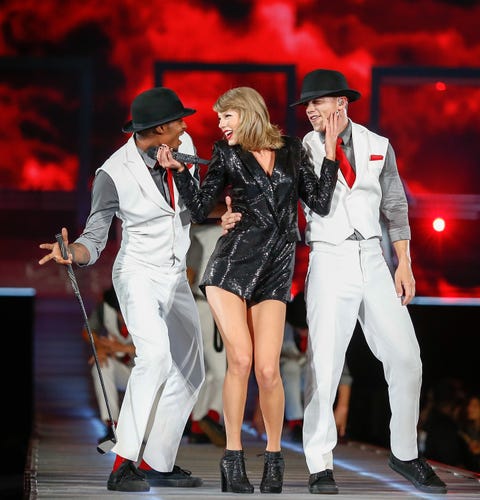 And Then There Are Her Endorsements
Taylor Swift doesn't really ~do~ social media #sponcon, but she does have a history of working with brands, namely Keds, Diet Coke, and Apple. These are private working relationships, so who knows exactly how much $$ she took home, but it was presumably a LOT.
Plus, Let's Not Forget Her Real Estate Portfolio!
Not only does Taylor own an apartment in NYC, she also owns the homes next door, because why not? This epic real estate haul set her back a reported $50 million, but who wouldn't want to avoid annoying neighbors by throwing lots of money at the problem? Also in Tay's real estate portfolio: a $4 million check for a property she recently sold in Beverly Hills, a $2 million place in Nashville, plus that sweet vacation pad in Rhode Island where Tom Hiddleston once gleefully frolicked. It's worth $17 million, no bigs. Business Insider estimates that all-told her property is worth $81 million.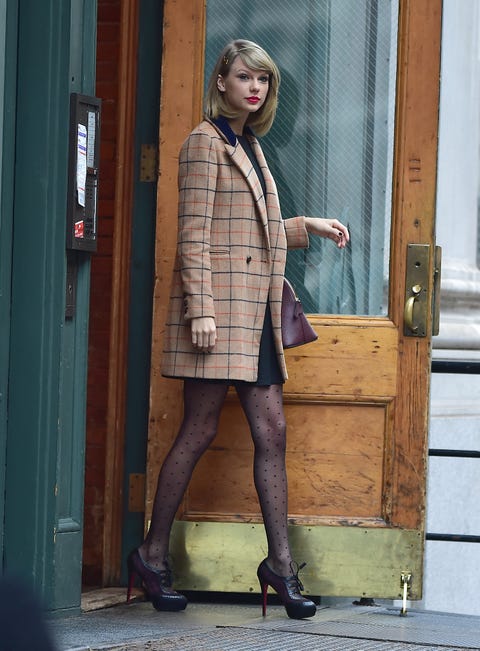 So, What's Taylor's Total Net Worth?
According to Forbes as of August 2017, Taylor was worth $280 million. And the outlet reported that she made $185 million in 2019 alone (a pay rise of 131% from the $80 million she made in 2018) . But today? Today Tay Tay is worth $400 million according to Celebrity Net Worth. Please excuse me while I go weep with happiness for her, and sadness for myself.
You love all the deets on pop stars. So do we! Let's overanalyze them together.
Source: Read Full Article