That New Moon in Sagittarius energy—remember, the one that helped us get over breakups and find new options?—is culminating with tomorrow night's Full Moon in Gemini, which will grant us magical powers of flirtation. Gemini is a playful and curious sign, ruled by communication-oriented Mercury, meaning this Full Moon is serving up flirtations of the verbal variety. Think: super playful late-night chats and witty sexting sessions. *immediately opens Tinder*
Not so fast, tho! Venus, planet of love, is trapped between the dark lords Pluto and Saturn in ultra-serious Capricorn. This intense vibe could bring some dramz and hardcore boundary-setting to all things romantic over the next few weeks. Some words of advice: Have fun. Flirt carefully. Think before you sext.
Oh, and here's what the full moon means for you:
ARIES
This Full Moon is blowing up your communication zone, adding fuel to your already hot Aries fire. If you've been feeling under-appreciated at work, now's the time to vent about it with your BFFs over drinks.
TAURUS
You've been feeling like even more of a homebody than usual. With the light of the moon illuminating your house of finances, a holiday bonus might be on the horizon—add that gravity blanket to your cart!
GEMINI
Sexually frustrated much? It's been a *less than satisfying* few weeks. But, it's fine. This Full Moon is lighting up your identity center and making you feel a glittery version of yourself. Think: new boots, new 'do, new tat.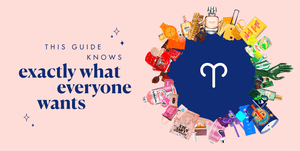 CANCER
If you've been feeling meh about your love life lately, use this Full Moon to get witchy and *manifest* the love you want. I'm talking candles, crystals, tarot spreads…
LEO
Love, or at least a hookup or flirty convo, shows up in unexpected places. Translation: It's possible you'll start to see a friend in a *new light.* Just make sure they're feelin' it before you pour your heart out.
VIRGO
Things are coming to a pinnacle in your career sector, hardworking Virgo. Not that we're surprised. With the Full Moon in fellow Mercury-ruled sign Gemini, you'll want to get social and let loose to celebrate what a pro you are.
LIBRA
You're feeling pulled between hitting the clurb and crawling into bed to *literally* Netflix and chill. With the moon full in your fellow air sign, we recommend the first option.
SCORPIO
The moon is making you feel extra freaky. You'll find serious fulfillment between the sheets as long as your communicating those needs to your partner.
SAGITTARIUS
You might finally have that "so, where is this going?" convo with your boo. Remember Sag: you're worth it, so make sure your sweetie knows it, too. If not, thank u, next.
CAPRICORN
It's time to fall back in love with yourself. Say it with me: I! will! take! a! break! This Full Moon is all about Capricorn self-care rituals. Break open a bath bomb, meditate, and just do you.
AQUARIUS
You're feeling extra creative, flirty, and celebratory after a few weeks of soul-searching and massive psychic downloads. Your prescription for this Full Moon: hop on the party bus.
PISCES
Feeling kind of anti-social lately? Don't worry, you don't have to leave the house just yet. Invite your besties over for a mystical moon circle, Pisces-style. Or, you know, dinner.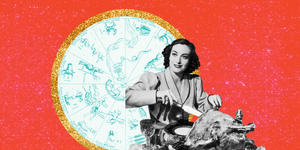 Source: Read Full Article