Threesomes aren't just the male fantasy that pop culture makes it out to be sometimes. There are plenty of reasons a woman would also want a threesome, and you should be encouraged for exploring that territory if it's something that turns you on. Whether you're in a committed couple finding a third, looking tojoin an existing couple in a threesome as their unicorn or invite a third into your relationship or just trying it out amongst friends, it's easier to have a threesome than you'd think.
Sure, there can be planning involved, but if you're going to go by movie standards, it's rarely the wordless kissing of a tangle of strangers and then waking up the next morning as if nothing happened. You gotta talk it out and make sure everyone's on board, and sleeping on the decision is never a bad idea.
Before we get into the stories of three anonymous women who have dabbled in threesome arts, here's a quick list of their tips for having a successful threesome — from experience!
5 Tips for Having a Threesome, From Our Anonymous Experienced Threesomers
How old are you?
Woman A: Twenty-eight.

Woman B: Twenty-six.
Woman C: Twenty-six.
How old were you when you first had a threesome?
Woman A: Twenty-four.

Woman B: Twenty-six.
Woman C: Twenty-four.
Were you in a relationship at the time? Who was in the threesome?
Woman A: I was single, and I volunteered to be the unicorn with a M/F couple I met on Tinder.
Woman B: Nope. It was me and two random guys I met at bar.
Woman C: I was not in a relationship and was very much in the midst of my experimental phase, which had led me to hooking up with my male housemate, which then led to the threesome with him and his other female hookup buddy.
Who brought up the idea of the threesome?
Woman A: The boyfriend of the couple was the one who ran the account, though both of their pictures were on the profile. This proved contentious when I ended up enjoying her company a lot more than his—he wouldn't let me text her directly, which I maintain was because he was afraid we'd run off together!
Woman B: One of the two guys, who I'd approached at a bar in the wee morning hours of New Year's 2020.
Woman C: He did, but it was part of a conversation where I mentioned that I'd never had one and was curious to try. He'd had a few and mentioned that his other hookup buddy, who is bi, found me attractive.
What was the process of choosing the person(s) involved?
Woman A: As a bisexual person on Tinder I get a lot of "unicorn" offers, most of which I turn down. That said, when the guy told me he was reading transcripts from the Salem Witch Trials and his girlfriend was an aerialist like me, I was sold on the idea of at least going on a date with the pair of them—I figured I was in for a weird, fun evening and something that would eventually be a story, if nothing else.
Woman B: It was quite serendipitous actually. I approached one of the guys and started flirting with him, thinking 'hey it's New Year's, maybe we'll make-out or something.' But then he introduced me to his friend and asked if I wanted to have a threesome. I thought I was being punk'd, and asked them a bunch of times whether they were serious, and they insisted they were. I told them to buy condoms to prove it, and they went to the bodega around the corner and each bought a pack, which I thought was very funny.
Woman C: It wasn't much of a process! It felt a lot more like a serendipitous threesome among three single people than something that I might have planned out really thoughtfully with a past committed partner.
What was the hardest part about planning it?
Woman A: Scheduling a date with one person is a nightmare; scheduling with two is exponentially worse! We didn't go home together after first date (it was a Monday night and who wants that), meaning it took us two weeks of frustrating texting to lock down a second, by which time we all wanted to kill each other especially because we kept teasing and competing with each other.
Woman B: Honestly, it was so easy. There was no planning. It was a gift dropped into my lap to kick off 2020, and I am so grateful.
Woman C: Is it annoying if I say that it wasn't planned, it pretty much just happened?
Was there anything you were particularly nervous about before the threesome happened?
Woman A: I found that having a threesome amplified the "Am I going to get murdered?" factor that comes with any app date. Something about a couple talking about how they've never done this before but are so excited to play with you (yikes) really ups the potential cartoon villain ante.
Woman B: They were two random guys I met and who proposed a threesome. I was like, what's their deal? Are they gonna murder me? Why me? But to be fair, I did look amazing that night, and I introduced my roommate who was out with me to them first to get a gut check on the situation.
Woman C: I had never hooked up with a woman before and I was nervous that I wouldn't know what I was doing. I also wondered if I would feel like an extra person in bed, and have that "kid on the edge of the playground" feeling. Fortunately that wasn't the case!
I also wondered if I would feel like an extra person in bed, and have that "kid on the edge of the playground" feeling.
Where did you decide to do it?
Woman A: Their place.
Woman B: My apartment.
Woman C: In my housemate's room. It was after a party at our house, and the gathering ended with everyone sitting in a big circle, with my housemate and his hookup buddy sitting across from me and both of them undressing me with their eyes and whispering about me. It was incredibly hot and got me so excited.
How did it start?
Woman A: The Tinder girlfriend opened the door to me in a trench coat that opened to reveal a full-body fishnet stocking, which set the bar for hotness incredibly high.
Woman B: I had just had a New Year's party, so I offered them some snacks and a drink, but they declined. I went to the bathroom to freshen up (aka pee and give myself a pep talk in the mirror), and when I came back one of the guys had turned on some weird EDM music and they were in their boxers on my bed.
Woman C: When they both went up to his room at the end of the night I knew it was time. I went up to my room (perks of hooking up with your roommate) and changed, got ready, took some deep breaths, knocked on his door, and jumped into it.
And what, uh, happened after that?
Woman A: Up in their apartment, they had set the lights to red neon (which didn't help the "Am I going to get murdered?" vibe but I was into it at that point. Hilariously, they had a floor mattress set up, so we basically wrecked the living room. We took turns going down on her and getting her off, then they took turns on me, then she went down on him while I rode his face and then got on top.
Woman B: There was making out with both of them, some oral here and there, and both of them fucked me. I think one of them touched my butthole, which was new to me, but I was more into it than I expected.
Woman C: A whole lot of fun. It was my favorite kind of sex, where it wasn't just building to a foregone conclusion or following a script, but really an exploration of all these bodies and how they could fit together. It lasted hours and we covered a lot of ground. I also found that I had overthought hooking up with a woman—in the end she was just another human with a beautiful body I got to play with, and vice versa. I definitely didn't make her orgasm (not that much of a savant) but it was enjoyable for everyone.
Did the threesome go the way you'd imagined?
Woman A: It was balanced and fun, a lot more fun than I expected. We had gotten so intense about each other so fast that actually sleeping together defused a huge amount of the tension.
Woman B: It was way less capital-S-sexy than I imagined. Like, two guys, one girl, isn't that supposed to be a gal's dream? But honestly, it was just so many dicks. Too many dicks.
But honestly, it was just so many dicks. Too many dicks.
Woman C: I don't know what I imagined, but it was better than that.
Were there any unexpected problems?
Woman A: Not with the sex. The texting and scheduling was the absolute nightmare, and having to go through him while not being able to talk to her set up an incredibly stressful dynamic.
Woman B: Like I said, too many dicks. And penetration doesn't do much for me — I really only orgasm from oral — so eventually things were getting rubbed a little raw and I never even orgasmed. When we turned on the lights at the end I saw I'd bled a little, and I was embarrassed, so my drunk ass decided the best way to handle it was to gasp and say "Did you bleed on my bed?" As if it wasn't the girl who just got pounded by two separate dicks.
Woman C: Since the other woman and I are both attracted to men, there were times when it felt like a push-pull of both of us wanting the dick, which wasn't a great feeling, but we were able to course-correct and incorporate toys. At one point just the guy and I were fucking and getting really into it and I think the other woman felt very left out.
What was the most exciting part of the threesome?
Woman A: She had never been with a woman before and was visibly thrilled and astonished every time she and I did anything together. I will never forget her gasping into my mouth the first time I kissed her.
Woman B: At one point they Eiffel towered me, and I remember being like "Yes! Now I can say I have been Eiffel towered!"
Woman C: Sharing that vulnerability and exploration of good sex with two other people! It was also such an ego boost to hear both of them talk about how hot I was while they were both just showering me in affection.
The least exciting?
Woman A: I opted out of blowing him, but being able to opt out of my least favorite sex act was its own kind of exciting. Delegation is a joy.
Delegation is a joy.
Woman B: At one point, one of the guys went to "take a break" and went into the living room and passed out on my couch. So it all ended kind of anti-climactically. I tried to get them to take a pic together in front of the photo backdrop I'd set up for the party but they said nah and headed home.
Woman C: Probably the aftermath of figuring out whether we should all fall asleep together. I ended up heading back to my own room to sleep and then coming back down for morning cuddles.
What did you find to be the best positions for incorporating all three people into sex?
Woman A: People freak out about making sure everyone is having sex the whole time, which is silly! Don't worry about getting everyone onto the same body at once: it's fun to be able to watch each other, to encourage each other, to touch each other. Get creative about what "participation" means.
Woman B: At one point, I was giving one guy head while the other went down on me. That was fun!
Woman C: My favorite was one of us sitting on his face, the other one riding him. The dream, really.
Did you and your partner(s) talk about the threesome afterward at all?
Woman A: We talked for ages but most of it was life-the-universe-and-everything postcoital rambling. We hadn't talked about anything but sex in the runup, and after actually having the sex had calmed all of us down, we were interested in each other as people again.
Woman B: I gave one of them my number, for god knows what reason, and then an hour after leaving they called me to say their friend they were staying with fell asleep and they asked if they could sleep at my place instead. I said no, because that would be weird. Later, out of curiosity, I looked up the phone number to see who these guys actually were, and I found out THEY WERE COUSINS. (No, they did not interact sexually with one another, not even a kiss. I wonder if they even made eye contact while turning me into a letter H, but I will never know.)
I wonder if they even made eye contact while turning me into a letter H, but I will never know.
Woman C: We talked about wanting to do it again, but he was already planning on moving out shortly thereafter. I never knew the other woman super well but I run into her every now and then and it's like we have a sexy secret.
Did having a threesome with change your relationship with the people at all?
Woman A: I'm pretty sure by gentleman-and-women's agreement we blocked each other's numbers.
Woman B: Never saw them again!
Have you had more threesomes since then?
Woman A: Yes, and my next threesome could not have been more different: we were all longtime friends, neither of them were cis or straight, I was not worried about getting murdered by strangers. Altogether, it was much calmer!
Woman B: Nope. In the future, I would def prefer to do a MFF threesome because it really was just too many dicks. And I say this as a person who has never hooked up with a girl! It just seems easier and more fun and less dicks.
Woman C: Unfortunately no, the stars have never aligned in that magical way since.
What do you think is the biggest misconception about threesomes, at least among women?
Woman A: Sex with another woman that you have on purpose for pleasure is not straight, even if your boyfriend is there. If I may rebut the one and only Andy Samberg: "it is, in fact, gay if it's in a three way."
Woman B: That a threesome with two men is the dream. Honestly, too many dicks for my taste!
Woman C: That the man has to be the star of the show and you and the other woman are just there to fulfill his fantasy. If you get the right combination of people it's so much more expansive than that.
What advice would you give to Cosmo readers who are considering having a threesome?
Woman A: If you're worried about "where to put it", relax! If you have hit Threesome Tier in your sex life, you probably have a rough idea of how to do it and what you like—and asking two people gets even higher returns than asking one. The sex itself is not going to be weird unless you want it to be weird.
Woman B: Just have fun with it! Don't expect the best sex of your life. But expect some good stories.
Woman C: If you're going on this journey with a man, make sure he's one that is comfortable with his own sexuality and masculinity, who isn't going to feel like he and his pleasure need to be at the center of everyone's attention.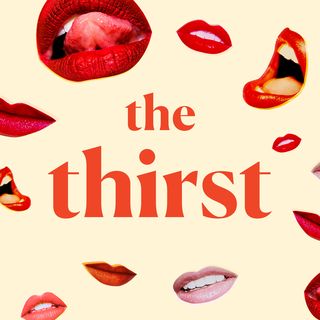 Want to get the hottest sex positions, the wildest confessions, and the steamiest secrets right to your inbox? Sign up for our sex newsletter ASAP.
Subscribe
Source: Read Full Article