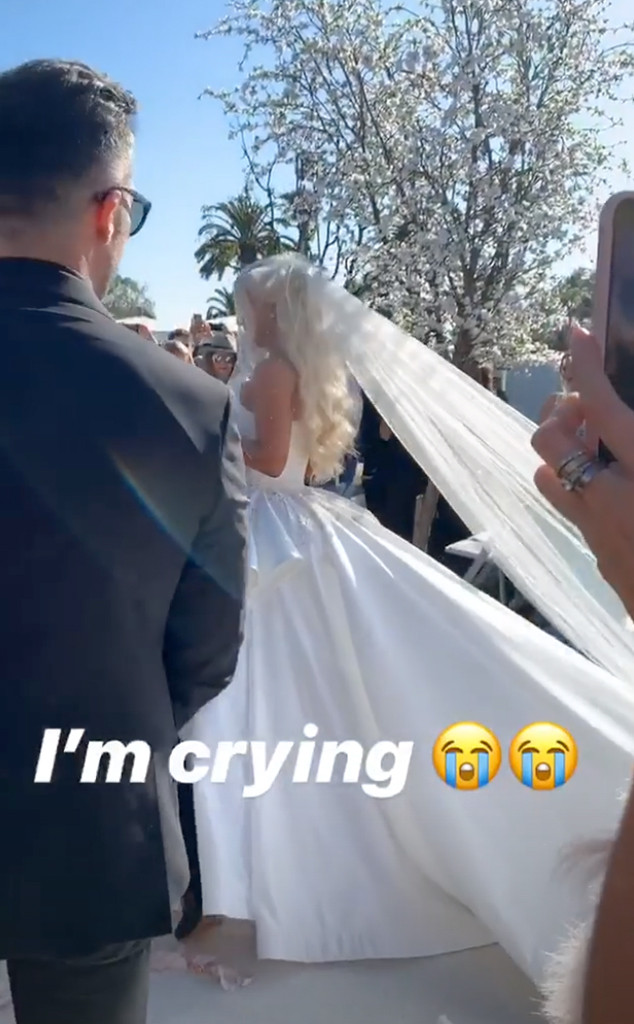 Instagram / Trisha Paytas
YouTube Star Gigi Gorgeous is married!
The 27-year-old Canadian beauty influencer and activist, who became even more famous in 2013 after coming out as a transgender woman, has wed Nats Getty.
Gigi, aka Giselle Loren Lazzarato, wed the 26-year-old model, fashion designer and LGBTQ+ activist, aka Natalia Williams, on Friday in a beachfront wedding at the Rosewood Miramar Beach in Montecito, California. Gigi sported a white strapless custom Michael Costello ball gown and cathedral-length veil at the ceremony, while Nats sported a long white suit she designed from her own label, Strike Oil, People reported.
Gigi's father David Lazzarato walked her down the aisle as an instrumental version of Céline Dion's 1996 ballad "Because You Loved Me" played, as seen in a video posted by guest and fellow YouTube star Trisha Paytas.
"My daughter's getting married today!" he said excitedly hours earlier, as seen in a video posted on Gigi's Instagram Story.
Instagram / Gigi Gorgeous
Gigi later changed into two more Michael Costello outfits throughout the day, People said. She sported a white halter mermaid gown to the reception, which was held in a banquet hall with tables adorned with candles and elaborate white and pink rose centerpieces.
Instagram / Hannah Hart
Famed celebrity wedding planner Mindy Weiss planned the event and also officiated the ceremony, People said.
Other celebrity guests included fellow YouTube stars Kandee Johnson, Hannah Hart, Grace Helbig, plus actress Teri Hatcher and singer Bonnie McKee, who also performed, the outlet reported. Nat's cousin and Lord of the Flies actor Balthazar Getty also attended. The two are great-grandchildren of late oil tycoon J. Paul Getty.
View this post on Instagram
7/12❤️
A post shared by GIGI GORGEOUS ?? (@gigigorgeous) on
Gigi and Nats met in 2016. That year, Gigi came out again, this time as a lesbian. She and Nats and got engaged in Paris in 2018.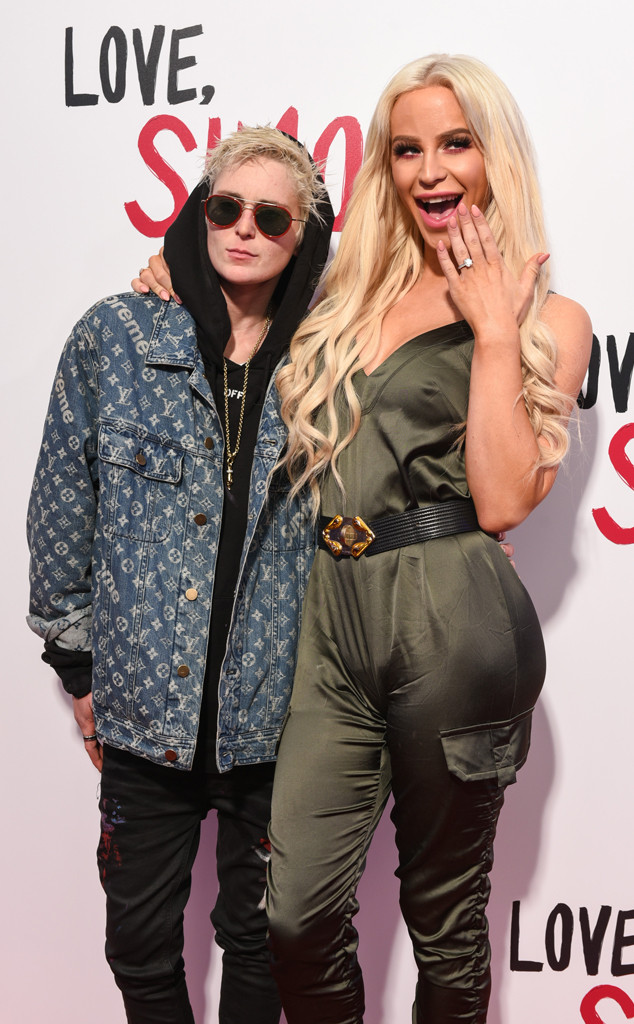 Presley Ann/Patrick McMullan via Getty Images
"I'm Gigi's number one fan, so everything that she does I think it's like, the best ever," Nats told ABC News earlier this year.
The two want to have kids. But Gigi had her sperm tested late last year and discovered she had a low count.
"If I could get pregnant, I would get pregnant, in a minute," Gigi told ABC News. "I would do it. And I would love it. But that's something that God just didn't give me and I'm gonna have to find a way around it."
"We're gonna make it work, and it's gonna be amazing," Nats said. "I can't wait to see what kind of family we get to build together."
Source: Read Full Article