It's been 10 years since Whitney Houston died. So many projects are coming down the pipeline to celebrate Houston's legacy, which includes a biopic and a new documentary, though her estate is not involved in the latter. Now, a new special featuring never-before-seen interviews and performances will premiere.
What the CBS special entails
In honor of the 10-year anniversary, TV Insider reports that Entertainment Tonight will premiere never-before-seen footage and interviews of Houston in an unprecedented way: in a documentary-style special. The special, Whitney, A Look Back, will premiere on CBS and Paramount+ on Saturday, April 2.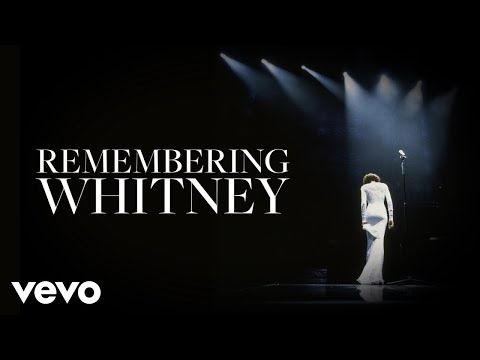 "The one-hour special will include lost performances and rare moments with Whitney, alongside new interviews with those who knew her best including Dionne Warwick, Clive Davis, CeCe Winans, Monica, and Kelly Price," CBS notes. It will also "explore new details about the days leading up to and following Whitney's death."
Aside from ET, the special is executive produced by Erin Johnson. It's also co-executive produced by Leslie Kawaguchi and Whitney Wallace.
There's also a Broadway musical in the works centered on Whitney Houston's life and career
Pat Houston, the late singer's longtime manager and sister in law, is in charge of her estate. It's unclear if she'll be in the CBS special, but she is spearheading a Broadway musical based on the icon's life and career.
Pat confirmed the news in an interview with Variety. To help bring the musical to life, the estate has teamed up with Harry Potter and the Cursed Child producer Sonia Friedman. The musical is part of a larger vision to expand Houston's estate to new heights.
"It was time to rebuild Whitney's business and Primary Wave, with its arsenal of industry professionals, were the right fit, a team packaged to elevate Whitney's legacy to the next level," Pat told Variety. Pat has been in charge of Houston's estate since Houston's 2012 death.
The Broadway musical will come on the heels of the first authorized biopic
The musical will be adapted from the forthcoming biopic. Titled I Wanna Dance With Somebody, the biopic is the first authorized film from Houston's estate. It's set to be released this Christmas.
Per an official description of the film, the biopic is a "joyous, emotional and heart-breaking celebration of the life and music of the greatest female R&B pop vocalist of all time, tracking her journey from obscurity to musical superstardom. While being very frank about the price that super-stardom exacted, it will be both the rich and complex saga of the search for the perfect marriage between song and singer and audience, and at the same time the moving tale of a simple Jersey girl trying to find her way back home."
Outside of the musical and film, the estate is prepping a major campaign in honor of what would have been Houston's 60th birthday in 2023. The estate has announced that two albums will be released. There's also currently a barbie doll line available at select stores, a MAC Cosmetics makeup collection in the works, and T-Shirts being sold at certain Forever 21 locations.
Source: Read Full Article