Taylor Swift performed "False God" and "Lover" on the most recent episode of Saturday Night Live. It was Swift's fifth time performing on SNL and her fourth time as the musical guest. It marked the first time Swift gave a live performance of "False God." After the performances, it's safe to say Swifties were emotional.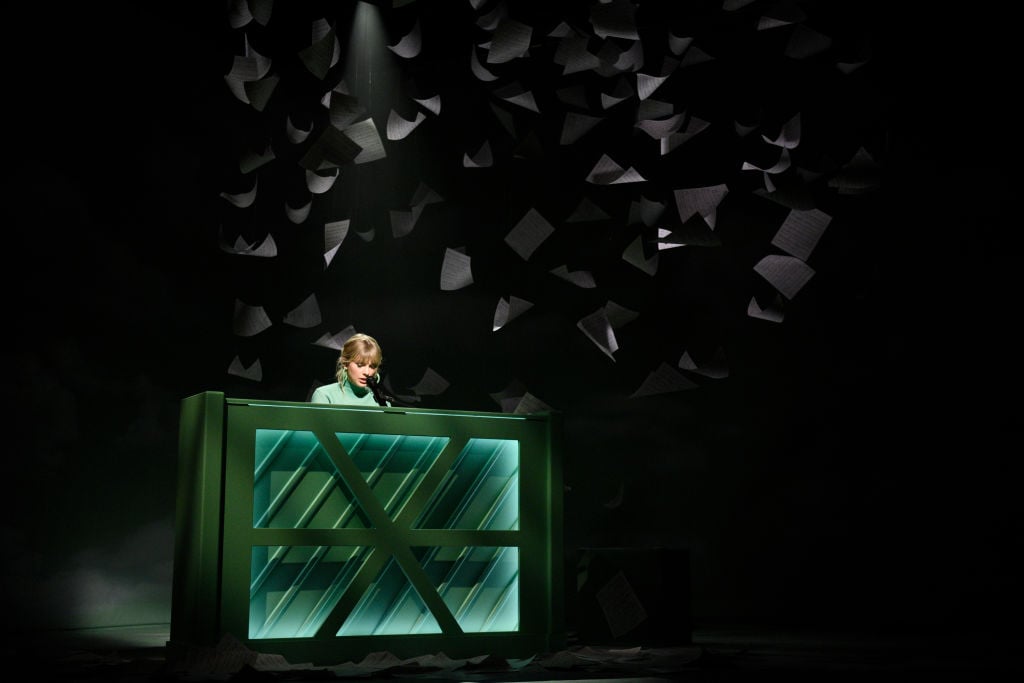 Taylor Swift debuted 'False God' for the first time on 'Saturday Night Live'
"False God" is one of tracks of Swift's new album, Lover. A drummer, saxophone player, and backup singers joined Swift onstage for the first live performance of the song. The song divided Swift fans, with some fans listing it as their favorite song from Lover and others preferring different songs from the album. However, it seems all Swifties were shocked that Swift debuted "False God" on SNL.
"TAYLOR IS SINGING FALSE GOD ON SNL," tweeted writer Jemima Skelley.
"Taylor performing False God is just another type of experience that I didn't know how much I need it until I watched it," tweeted a fan.
Some Swift fans feel "False God" is an underrated track like "So It Goes" from Swift's album, Reputation. The song was notably absent from Swift's last tour setlist.
"Taylor really said 'I'm sorry I cut So It Goes from the Rep tracklist, so here's a live performance of False God,'" one fan tweeted.
'Lover' was the first song Taylor Swift performed on the show
Swift performed "Lover" first on SNL, but this song choice did not shock viewers. "Lover" is the title song on the album and was released before the album. Swift has already performed it live, and it is an obvious choice for a show like SNL.
Still, Swift found a way to shock fans with her performance. In the stripped-down version, Swift performed with only a piano. She sang with such emotion, fans found themselves becoming emotional while watching the show.
"Taylor performing Lover on the piano by herself with no band, no back up singers or dancers, only her, the piano, and pages it was written on. I'm fine I'm not crying," one fan tweeted.
"In conclusion, #Lover on the piano is my new favourite thing #TaylorOnSNL," tweeted another.
"TAYLOR PERFORMING LOVER PIANO VERSION IS SOMETHING I DIDN'T KNOW I NEEDED. THIS PIANO VERSION IS SO BEAUTIFUL," wrote a fan on Twitter.
The tour for 'Lover' starts in 2020
Swift released Lover in August 2019. The singer recently announced a tour for the album which begins in 2020. With the tour, Swift will become the first woman in history to open an NFL stadium when she performs at the SoFi Stadium in July 2020.
She will perform at the Z100 Jingle Ball in New York City on Dec. 13. The Jonas Brothers, Camila Cabello, Halsey, 5SOS, Niall Horan, Lizzo, Dan + Shay, Monsta X, Lewis Capaldi, and Fletcher will also perform at the concert. The Z100 Jingle Ball will be livestreamed on the CW App and CWTV.com. It will later air on the CW Network on Dec. 19.
Source: Read Full Article