George Harrison could be outspoken — even if that meant criticizing another popular band. For example, he accused the Bee Gees and their manager of being greedy. Let's take a look at how this all relates to The Beatles' music.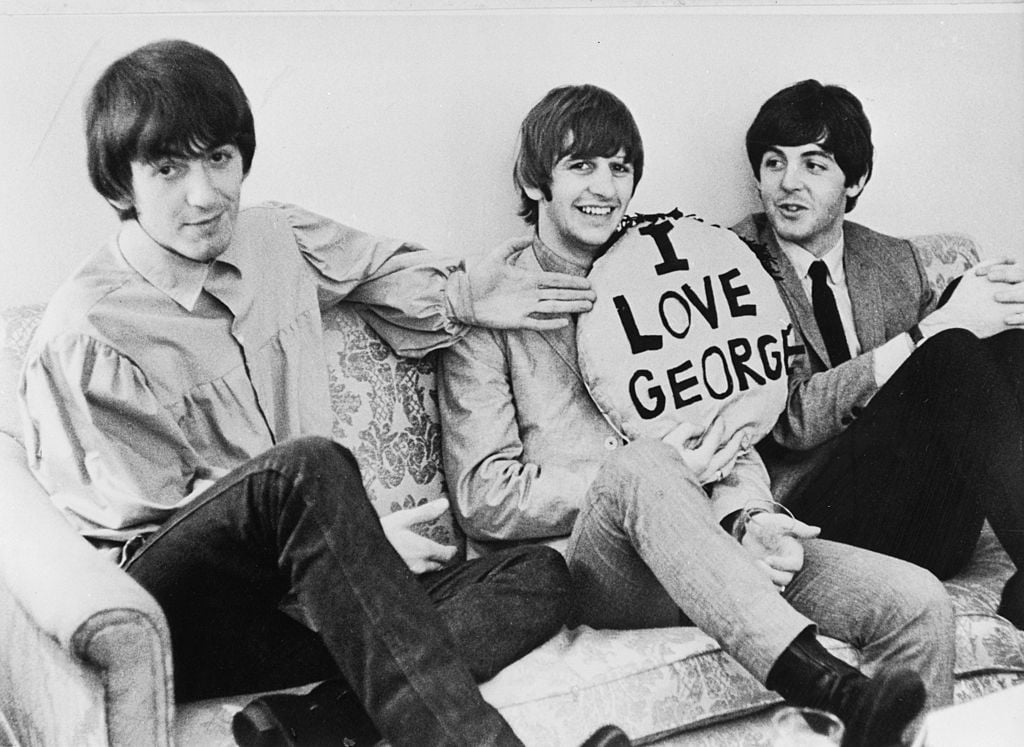 Why George Harrison felt sorry for the Bee Gees and their manager
George gave an interview to Rolling Stone's Mick Brown in 1979. George discussed how people made Broadway shows and movies about The Beatles when they had no legal right to do so. He then brought up Sgt. Pepper's Lonely Hearts Club Band, a jukebox musical based around The Beatles' discography and featuring much of the music from the album of the same name. The film starred the Bee Gees and was produced by their manager, Robert Stigwood.
"Maybe we should go and do The Robert Stigwood Story or something [laughing], although I suppose the Sgt. Pepper film is all right because they've paid the copyright on the songs and made up their own storyline," George said. When Brown asked George if he'd seen the film, he replied "No. The reports on it were so bad that I didn't want to see it. But maybe it's good. I don't know."
Brown asked George if he felt the movie insulted The Beatles' memory. "No," George responded. "I just feel sorry for Robert Stigwood, the Bee Gees, and Pete Frampton for doing it, because they had established themselves in their own right as decent artists and suddenly… it's like the classic thing of greed. The more you make the more you want to make, until you become so greedy that ultimately you put a foot wrong."
How the world reacted to the Bee Gees' 'Sgt. Pepper's Lonely Hearts Club Band'
George's comments are notable given how the film performed. Box Office Mojo reports it grossed $20 million against a budget of $18 million. That's not a major success. Universal Studios pitched the movie as "this generation's Gone with the Wind," according to The St. Augustine Record. That's pretty ambitious, but Sgt. Pepper's Lonely Hearts Club Band never became a blockbuster on that level.
However, George erroneously believed the film succeeded commercially. "And even though Sgt. Pepper is no doubt a financial success, I think it's damaged their images, their careers, and they didn't need to do that," he told Rolling Stone. "It's just like The Beatles trying to do The Rolling Stones."
How The Beatles felt about Beatles nostalgia
Afterward, Brown asked George how he felt about Beatles nostalgia. George said The Beatles had been nostalgia since 1967. George did not elaborate on this statement. Notably, The Beatles released both Sgt. Pepper's Lonely Hearts Club Band and Magical Mystery Tour. George revealed that he and the other members of the Fab Four disliked Beatles nostalgia in 1968 and 1969 but he later found it funny. Beatles nostalgia continues to this day — with or without the Bee Gees.
Source: Read Full Article