After the Beatles' breakup, fans learned in detail how much John Lennon resented Paul McCartney (and vice versa). In an interview with Rolling Stone, John skewered his old bandmate, describing his first album as "rubbish" and otherwise treating him with condescension.
But those were the ugly days of the early '70s. At the start of the '60s, the pair were incredibly tight. They hung out together, wrote hits like "I Want to Hold Your Hand" side-by-side, and generally behaved like brothers toward one another.
After John's son Julian was born in '63, Paul became (in John's words) "like an uncle to him." Even as their relationship began to deteriorate in the late '60s, the old songwriting duo didn't lose that connection. Paul helping John record "The Ballad of John and Yoko" in '69 offers a great example.
Yet "Hey Jude," Paul's classic ballad from the summer of '68, really shows how deep his bond with John's family was. As John headed toward divorce with his wife Cynthia, Paul wrote his anthem to comfort his five-year-old son.
Paul wanted to cheer up Julian as John and Cynthia were splitting up.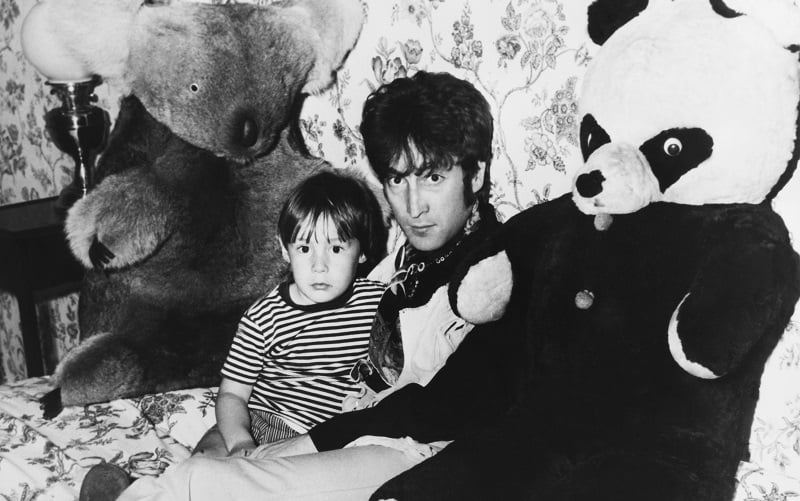 When John's relationship with Yoko Ono intensified and divorce became the only answer, you can imagine the sad days in the Lennon household for Cynthia and young Julian. Paul certainly felt that way, and in June of '68 he drove up to visit the pair at their home.
"I thought, as a friend of the family, I would motor out to Weybridge and tell them that everything was all right," Paul said in Anthology (via Beatles Bible). "To try and cheer them up, basically, and see how they were." On the way up, he thought of ways to comfort the boy.
"I started singing: 'Hey Jules – don't make it bad, take a sad song, and make it better,'" Paul said. "It was optimistic, a hopeful message for Julian: 'Come on, man, your parents got divorced. I know you're not happy, but you'll be OK.'"
After he got home and worked on the song, he changed it to Jude and began making it universal. "You were made to go out and get her" clearly wasn't directed at a five-year-old. But it started out that way.
20 years later, Paul told Julian about it after a chance meeting in New York.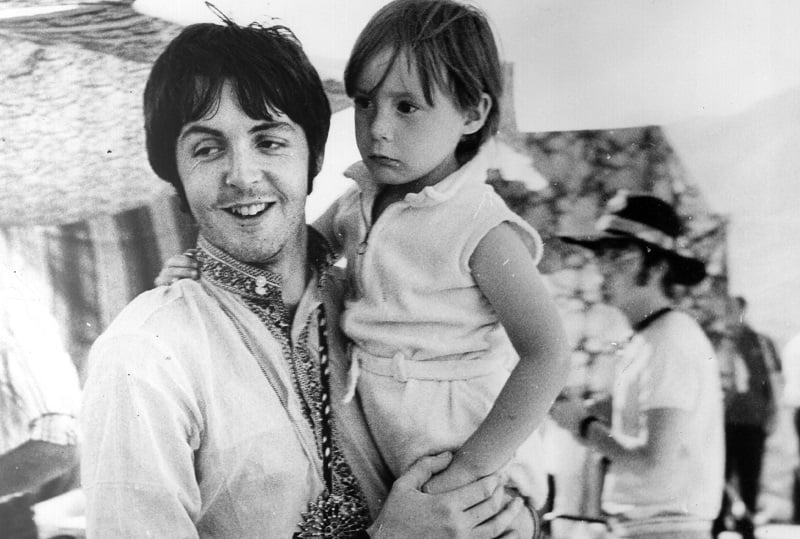 Julian has spoken about the rough parts of his childhood, and you get a sense of how much he appreciated the love of Paul. In Steve Turner's The Beatles, The Stories Behind the Songs, Julian spoke of a chance meeting with Paul in New York two decades later. Paul told him the whole story then.
"Paul and I used to hang out a bit – more than dad and I did," Julian said. "Maybe Paul was into kids a bit more at the time. We had a great friendship going and there seem to be far more pictures of me and Paul playing together at that age than there are pictures of me and dad."
That day in New York in 1987, Paul got to explain to the grown-up man (then in his mid-twenties) that he was thinking about what Julian was going through — and what he would go through in the coming years following the divorce. Julian remains moved by the gift.
"It surprises me whenever I hear it," he said. "It's very strange to think that someone has written a song about you. It still touches me."
Also see: The Paul McCartney Songs John Lennon Described as 'Granny Music'
Source: Read Full Article