Drago also played the demon Barbas in "Charmed"
Here's a list of some of the notable celebrities and industry professionals in film, TV, music and sports who have passed away in 2019. 
Joe Stapleton 

The New England broadcaster who appeared in several Oscar-winning films like "Spotlight" and "Mystic River," died Jan. 1. Stapleton was 55. 
Daryl Dragon 

One half of pop duo Captain and Tennille died Jan. 2 of renal failure, according to Reuters. He was 76.
Gene Okurland 

The famed WWE announcer, who frequently interviewed the likes of Hulk Hogan and Andre the Giant at their peak, died Jan. 2. Okurland was 76. 
Bob Einstein 

The "Curb Your Enthusiasm" and "Arrested Development" actor (and brother of actor-filmmaker Albert Brooks) died  Jan. 2. Einstein was 76. 
Verna Bloom 

The "Animal House" and "The Last Temptation of Christ" actress died Jan. 9. A family spokesperson told USA Today that Bloom died from complications from dementia. Bloom was 80.
Mark Urman 

The veteran indie film distributer, who was most recently president and CEO of New York-based Paladin Films, died Jan. 12 following a bout with cancer. He was 66.
Carol Channing  

The legendary Broadway and musical actress  ("Hello Dolly," "Gentlemen Prefer Blondes") died Jan. 15. Channing was 97.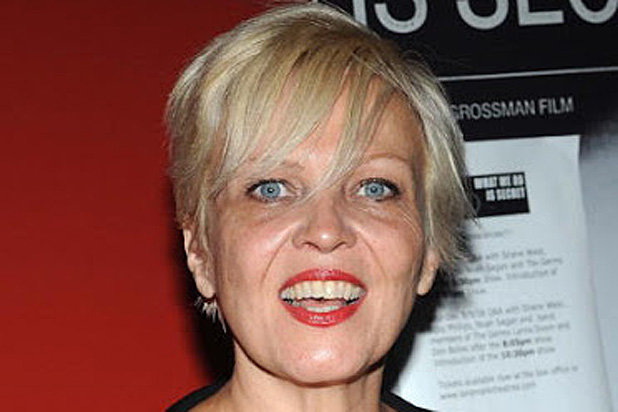 Lorna Doom 

The German bassist and founding member of the seminal Los Angeles-based punk band The Germs, died Jan. 17. She was 61. 
John Coughlin 

The former champion figure skater died by suicide on Jan. 18. The news came days after Coughlin was suspended from the sport over a pending grievance. He was 33.
Andy Vajna 

The Hungarian producer who worked with Arnold Schwarzenegger and Sylvester Stallone on some of their most popular films, including "Rambo" and "Total Recall," died at his home in Budapest on Jan. 20. He was 74.
Russell Baker 

A two-time Pulitzer-winning writer and longtime host of PBS' "Masterpiece Theatre," Baker died Jan. 21 in his Lessburg, Virginia, home. Baker was 93. 
James Frawley 

The director of "The Muppet Movie" and the show "The Monkees," died on Jan. 22 at his home in Indian Wells, California. He was 82.
Kevin Barnett 

The comic and co-creator of "Rel," the Lil' Rel Howery-led sitcom on Fox, died Jan. 22 due to a hemorrhage. Barnett was 32.
Michel Legrand  

The French composer who won three Oscars for his songs ("The Windmills of Your Mind") and film scores ("Summer of '42," "Yentl") died Jan. 26. Legrand was 86.
James Ingram
The singer and songwriter whose hits included "I Don't Have the Heart,"  died Jan. 29. According to TMZ, Ingram died following a battle with brain cancer. He was 66. 
Louisa Moritz 

The "One Flew Over the Cuckoo's Nest" actress who was one of the numerous women who accused comedian Bill Cosby of sexual misconduct, died of natural causes on Jan. 30. Moritz was 72.
Neal James 

"The Banjo Man" on Animal Planet's "Call of the Wildman," died on Feb. 1 in Kentucky. He was 55.
Julie Adams
The actress known for playing the damsel in distress in the 1954 monster movie "Creature From the Black Lagoon," died Feb. 3. She was 92.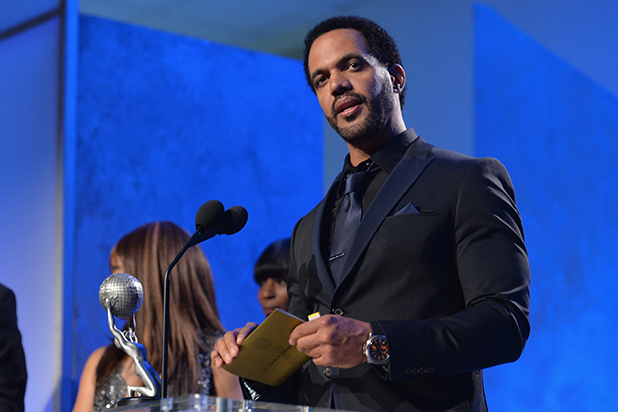 Kristoff St. John 

The actor who played the character Neil Winters on the CBS daytime soap opera "The Young and the Restless" since 1991, died on Feb. 3. He was 52.
Albert Finney 
The British Oscar-nominated actor who starred in "Tom Jones," "Erin Brockovich" and the "Bourne" movies, died on Feb. 8. He was 82.
Ron Miller 

The former president and CEO of The Walt Disney Company and son-in-law of company founder Walt Disney, died on Feb. 9. He was age 85.
Jan-Michael Vincent 
The actor, who starred in the TV series "Airwolf" and movies like "The Mechanic," died on Feb. 10 at the age of 74 in North Carolina. According to CBS, the actor died of cardiac arrest.
Pedro Morales 

The WWE announced on Feb. 12 that the company's first-ever "Triple Crown" Champion died. The Puerto Rico native was 76.
Bruce Ganz 

The Swiss actor whose work ranged from "Wings of Desire" to the much-memed "Downfall," died on Feb. 15. He was  77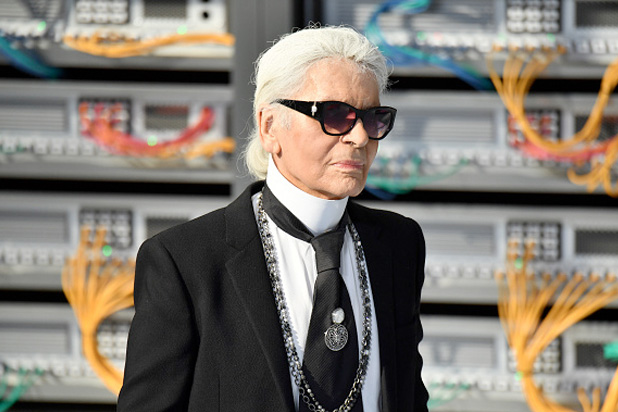 Karl Lagerfeld 

The legendary fashion designer who served as longtime creative director of major brands such as Chanel and Fendi died on Feb. 19. He was 85
Stanley Donen 

The director of classic musical films like "On the Town" and "Singin' in the Rain," died on Feb. 23. He was 94. 
Katherine Helmond 
The character actress who rose to fame in the 1970s and '80s with roles on the sitcoms "Soap" and "Who's the Boss?" and appeared in such films as Terry Gilliam's "Brazil," died on Feb. 23 at age 89.
Beverley Owen 

The actress who played the original Marilyn Munster on the iconic 1960s sitcom "The Munsters," died on Feb. 24. She was 81. 
Lisa Sheridan 

The actress who appeared on a numerous top TV shows including "Halt and Catch Fire," "CSI: Crime Scene Investigation" and "Invasion," died on Feb. 25. She was 44.
Mark Hollis  
The lead singer for the 1980s rock band Talk Talk died on Feb. 26. He was 64.
Jeraldine Saunders 

The creator of the iconic ABC series "The Love Boat" died on Feb. 26. She was 96.
André Previn 

The German-American, Oscar-winning musician and composer who worked on the music for 1965's Best Picture winner "My Fair Lady," died on Feb. 28. He was 89. 
Andrew Berends 

The documentary filmmaker who worked as a cameraman on the Oscar-winning doc "Free Solo" died on March 3. He was 46.
Keith Flint 

The lead singer of the pioneering 1990s British electronica band The Prodigy, was found dead on March 4. He was 49
Luke Perry 
The "Beverly Hills 90210" and "Riverdale" actor died on March 5 after suffering a stroke. He was 52. 
King Kong Bundy 

The wrestling legend whose real name was Christopher Alan Pallies died on March 5. He was 61.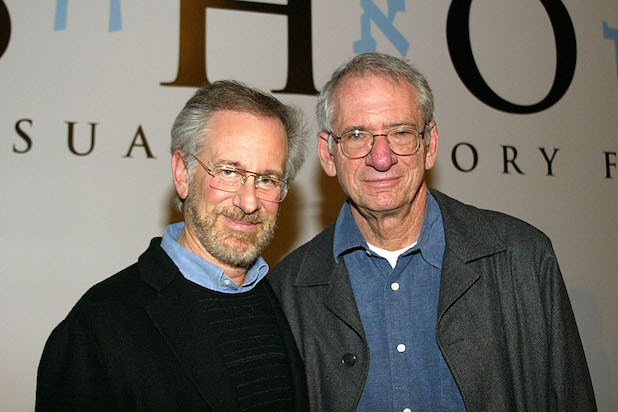 Sidney Sheinberg
The longtime president and chief operating officer of MCA and Universal Studios who is also credited with discovering and nurturing the career of Stephen Spielberg, died on March 7. He was 84.
Jed Allan 
Soap opera veteran Jed Allan, best known for playing Don Craig on "Days of Our Lives," C.C. Capwell on "Santa Barbara" and Rush Sanders on "Beverly Hills, 90210," died on March 9. He was 84.
Richard Erdman
Known by millennials for his work on "Community" as Greendale's smart-alecky Leonard Rodriguez died Saturday, March 13. He was 93.
Jim Raman
Dr. James "Jim" Raman, an orthodontist who competed on Season 25 contestant of CBS' "The Amazing Race," died Monday, March 15. He was 42.
Dick Dale 
The man responsible for the song credited with the creation of surf rock; his version of "Misirlou," a single-string rattler that became an overnight hit after he performed it on "The Ed Sullivan Show" in 1963, died Sunday, March 14. He was 81.
Michael Lynne
The Hollywood producer who helped transform New Line Cinema into a powerhouse and served as an executive producer on Peter Jackson's "Lord of the Rings" trilogy, died Sunday, March 21. He was 77.
Agnes Varda 
The pioneering French film director who emerged in the New Wave movement of the 1960s and continued to direct influential work including 2017's Oscar-nominated documentary "Faces Places," died Thursday, March 28. She was 90.
Shane Rimmer 
The Canadian actor known for his leading voice role as a pilot on the series "Thunderbirds" and appeared in multiple James Bond movies, died Friday, March 29. He was 89.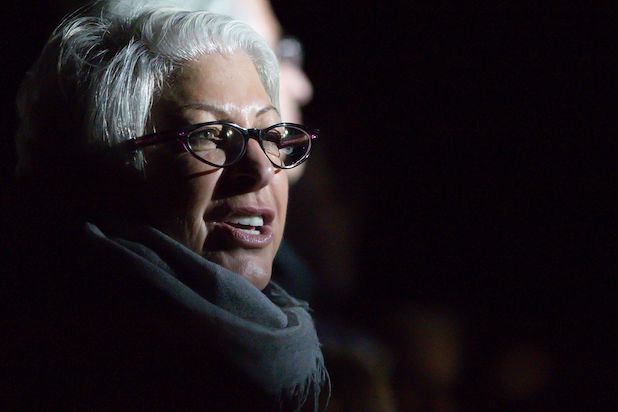 Shelley Lazar
The pioneer of ticketing VIP programs for everyone from the Rolling Stones and Paul McCartney to The Who, died Sunday, March 31. She was 69.
Nipsey Hussle
The Grammy-nominated rapper who appeared in Bone Thugs-N-Harmony's semi-autobiographical film "I Tried," died Sunday, March 31. He was 33. 
Tania Mallet
The actress who played Tilly Masterson in the 1964 James Bond movie "Goldfinger," died in late March. She was 77.
Nadja Regin
The actress who starred in two James Bond films opposite Sean Connery, died at age 87.
Seymour Cassel
The Academy Award-nominated actor who regularly collaborated with Wes Anderson and John Cassavetes died Sunday, April 7. He was 84.
Alexa Valiente
The award-winning producer for ABC News died Friday, April 5. She was 27.
Charles Van Doren
The disgraced '50s-era quiz show contestant who was found to have received the answers in advance, died Tuesday, April 9. He was 93.
Soni Methu
The Kenyan journalist and the former host of CNN's show "Inside Africa," died on Thursday, April 11. She was 34.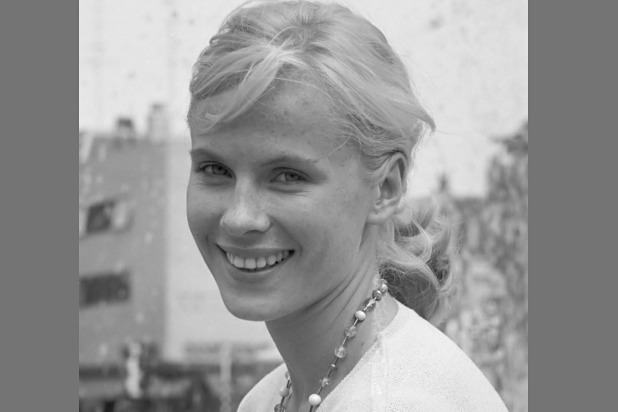 Bibi Andersson
The Swedish actress, known for her roles in "The Seventh Seal" and "Persona," died on Sunday, April 14. She was 83. 
Georgia Engel
The actress who starred as Georgette Franklin on the "Mary Tyler Moore Show" between 1972 and 1977, died Friday, April 12 at the age of 70,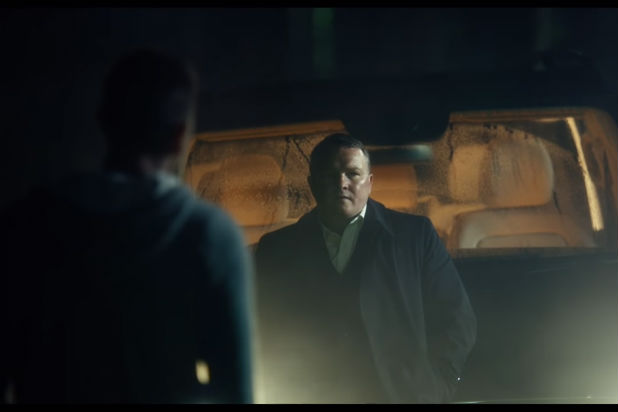 Bradley Welsh
The former boxer who made his acting debut in 2017 in Danny Boyle's "T2 Trainspotting," died Wednesday, April 17. He was 42.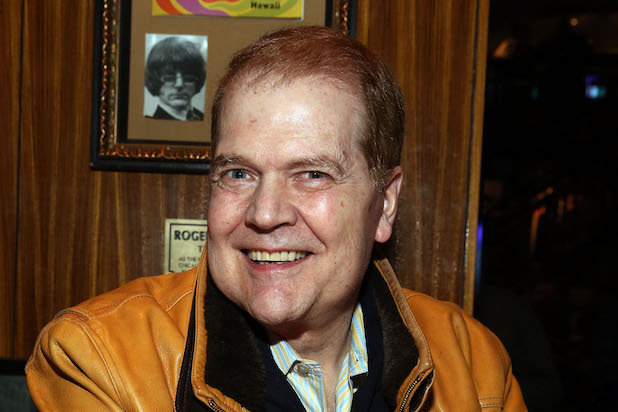 Chet Coppock
The Chicago-based sports broadcaster known locally as "The Godfather of Sports" in the 1980s, died Wednesday, April 17. He was 70. 
Lorraine Warren
The famed investigator of paranormal activity who researched the "Amityville Horror" hauntings and was the subject of James Wan's film "The Conjuring," died Thursday, April 18. She was 92.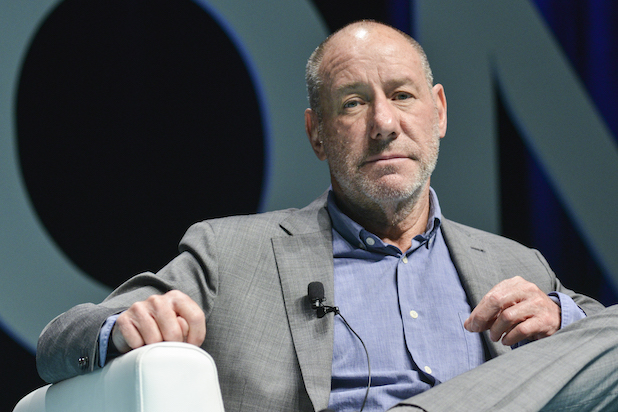 Steve Golin
The Oscar-winning film and TV producer of "Spotlight" and founder-CEO of Anonymous Content, died after a battle with cancer Sunday, April 21. 
Terry Rawlings
The British film and sound editor who was an Oscar nominee for his work on Best Picture winner "Chariots of Fire" died Tuesday, April 23.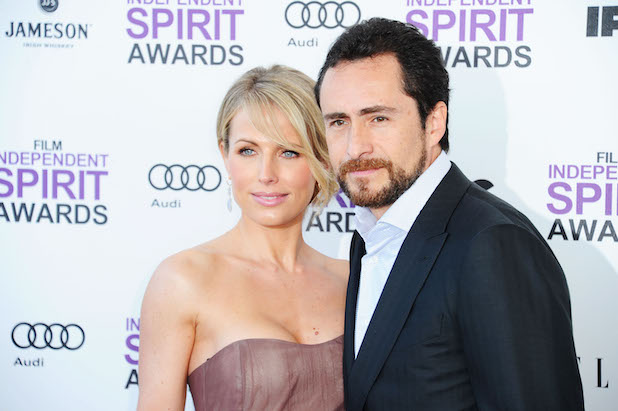 Stefanie Sherk
The Canadian model and actress known for work on "CSI: Cyber" and in the rom-com "Valentine's Day," died Saturday, April 20. She was 43. 
John Singleton
The Oscar-nominated director of "Boyz N the Hood," the 2000 remake of "Shaft" and "2 Fast 2 Furious," died Monday, April 29. He was 51.
Peter Mayhew 
The 7-foot-2-inch tall actor who portrayed Chewbacca in five "Star Wars" films, died Tuesday, April 30. He was 74. 
Alvin Sargent 
The storied screenwriter best known for his Academy Award-winning script for "Ordinary People" and his Oscar-nominated "Paper Moon," died Thursday, May 9. He was 92. 
Peggy Lipton 
The star of the iconic TV series "The Mod Squad" and part of the ensemble cast of "Twin Peaks" has died at age 72, her daughters Rashida and Kidada Jones told the Los Angeles Times on May 11.
Doris Day 
The actress in popular 1950s and '60s movies such as "Pillow Talk," Alfred Hitchcock's "The Man Who Knew Too Much" and "Move Over, Darling" died Monday, May 13. She was 97.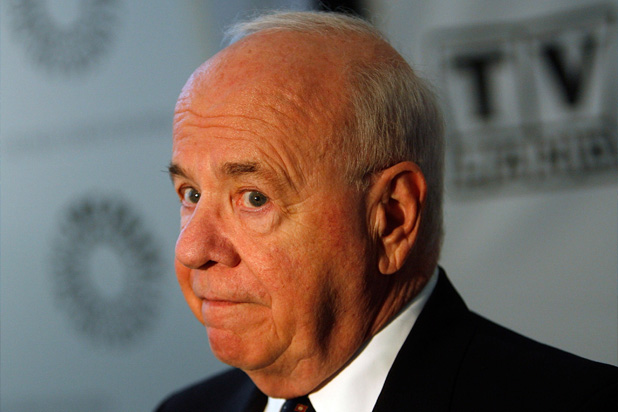 Tim Conway
The Emmy-winning comedian and actor who memorably starred in "McHale's Navy" in the 1960s and "The Carol Burnett Show" in the '70s, died Tuesday, May 14. He was 85.
 Tom Jennings
The former Hollywood talent agent and casting director, died on Thursday, April 18, his family announced. He was 81.
Ashley Massaro
The former WWE Superstar died on Thursday, May 16 at the age of 39.
Grumpy Cat 
The cat whose perpetually sad expression launched a thousand memes, died on Friday, May 17 at age of seven.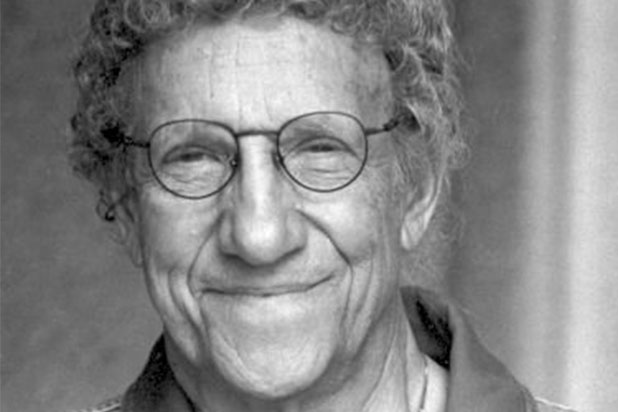 Sammy Shore
The legendary stand-up comedian and co-founder of the Comedy Store in Los Angeles,  died on Saturday, May 18. He was 92.
Gabriel Diniz
Brazilian pop star died in a plane crash on Monday, May 27. He was 28.
Carmine Caridi
The actor who appeared in a key role in "The Godfather: Part II" as well as "The Godfather: Part III," died on Wednesday, May 29. 
Johnnie Planco
The former WME agent and co-founder of management/production company Parseghian Planco died on Sunday, June 2. 
Todd Tongen
The longtime anchor and reporter at Florida's WPLG died on Monday, June 3. He was 56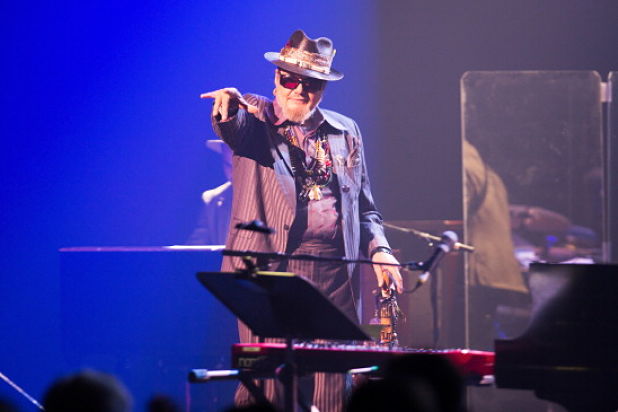 Dr. John 
The legendary New Orleans-based musician who collaborated with the likes of the Rolling Stones, Christina Aguilera and The Black Keys died on Thursday, June 6. He was 77.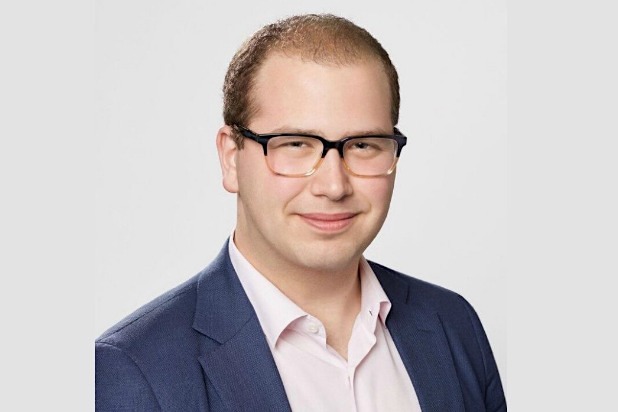 Max Saines 
On Saturday, June 8 it was announced that the Endeavor Content TV exec died from a pre-existing heart condition. He was 28.
Sylvia Miles 
The two-time Oscar nominee for supporting roles in the Best Picture winner "Midnight Cowboy" and "Farewell, My Lovely" died on Wednesday, June 12. She was 94.
Edith Gonzalez
The Mexican telenovela star died early Thursday, June 13, according to reports. She was 54.
Franco Zeffirelli
The two-time Oscar nominee best known for his 1968 big-screen version of "Romeo and Juliet," died on Saturday, June 15. He was 96.
Katherine Textor
The longtime "60 Minutes" producer who worked closely with Morley Safer during his final years, died Friday, June 14 following a battle with cancer. She was 45.
Gloria Vanderbilt
The fashion designer, actress, heiress, artist and socialite died on Monday, June 17 from "very advanced" cancer in her stomach. She was 95.
Elliot Roberts
The music manager who shepherded the careers of iconic artists including Joni Mitchell and Neil Young died on Friday, June 21. He was 76.
Beth Chapman
Beth Chapman, the wife of Duane "Dog the Bounty Hunter," died on Wednesday, June 26 after suffering from throat and lung cancer. She was 51.
A look at the stars in movies, TV, music, sports and media we lost this year so far
Here's a list of some of the notable celebrities and industry professionals in film, TV, music and sports who have passed away in 2019. 
Source: Read Full Article