Growing up, Jill Duggar was the center of attention in the Duggar family. She is the second-oldest Duggar daughter, and at one point, she was the face of the family's reality television show. However, over the last couple of years, her life has changed. She is no longer on the show, and she and her husband have seemingly stopped having children. Fans can't help but think there is a reason for it — but does Duggar feel left out only having two kids?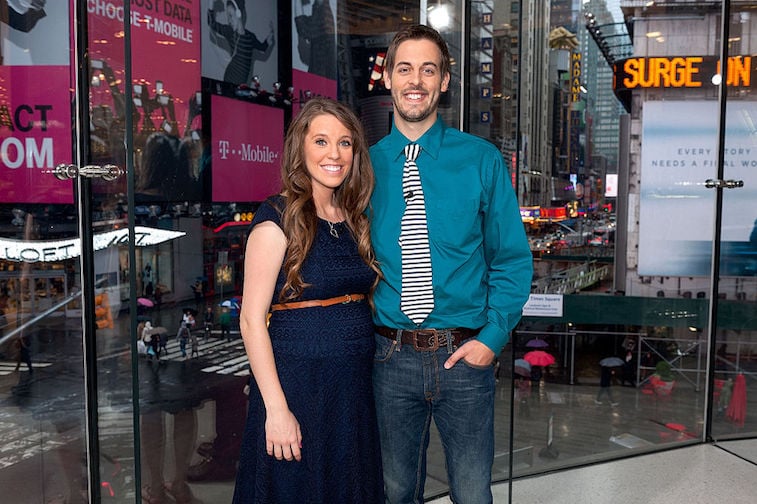 Duggar used to be the most well-known child
When 19 Kids and Counting first premiered, the show highlighted Michelle, Jim Bob, and all of their kids. Duggar and a few of her siblings were the only ones old enough to know exactly what was going on, and she quickly became a well-known cast member. When 19 Kids and Counting became Counting On in 2015, Duggar and her sister Jessa Duggar were the new faces of the show. For a while, she remained the most important cast member — that was, until Derick Dillard's homophobic and transphobic tweets led him to remove his family from Counting On in 2017.
She has two boys and seems to have stopped having children
Duggar and Dillard found out they were pregnant very soon after they married. Duggar's parents had 19 kids, and it was assumed that since Duggar was raised the same way, she would want a large family, too. The two welcomed Israel, their first child, less than a year after they wed. And Samuel, their second child, was born only about two years later. However, Duggar reportedly had complications during both pregnancies, and some think that she was advised to stop having children after that. Since then, Duggar has not announced another pregnancy.
Fans think Duggar has become the outcast of the family lately
Recently, people have noticed that Duggar doesn't appear to be present in her family's life much anymore. While she still posts congratulatory photos on social media (such as wishing her mother a happy birthday or congratulating a family member on a pregnancy), she never appears to spend any time with the Duggars. She has been missing from the last few family events, including a recent family trip to California to visit Jinger Duggar. Some have even suspected that Duggar's lack of children has resulted in her not having much in common with her siblings anymore.
She probably would love to be following in her mother's footsteps
The Duggars were raised to believe that children are a giftfrom God. And with Duggar having so few kids, she likely does feel like sheisn't doing her part in the world by raising children to spread God's word. Hermother had 19 kids, and she would likely be following in her mother's footstepsif she could be. However, if there were some medical reason as to why shedoesn't have kids, that isn't something she can help. But if that's the case,she likely wishes she could have healthy pregnancies and continue bringingbabies into the world the same way her siblings are.
Source: Read Full Article