Jill Duggar is the proud mother of two young boys. However, some have questioned whether she and husband Derick Dillard can have more kids, since it's been a while since they announced a pregnancy. Now that Duggar's younger sister, Jessa Duggar, just welcomed her first daughter, fans think Jill Duggar is jealous not only that her sister has a third child, but also that her third child is a girl.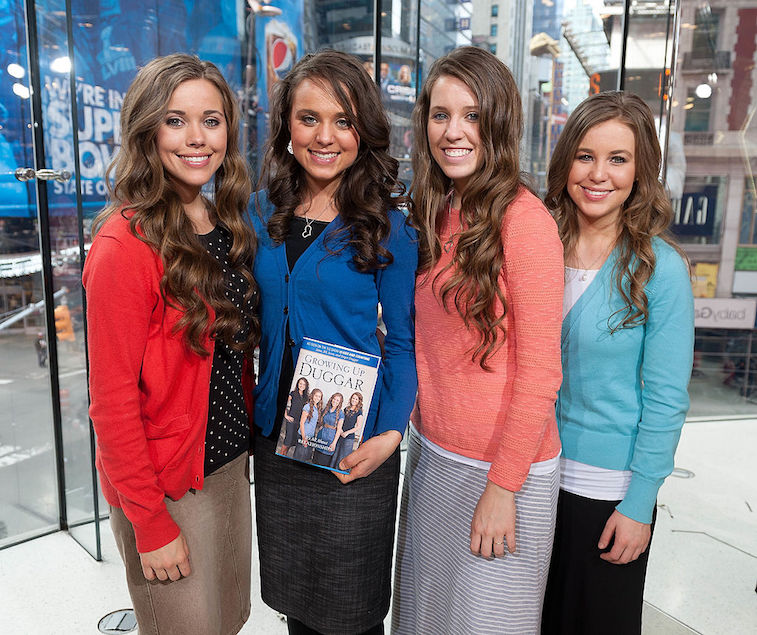 Duggar and Dillard are parents to Samuel and Israel
Duggar was the first of her parents' daughters to wed. She married Dillard back in 2014, and the couple just celebrated five years of marriage. Over the last five years, Duggar and Dillard have welcomed two sons: Samuel, who was born in 2015, and Israel, who was born in 2017. While Duggar appears to have her hands full with the two boys, some Counting On fans have questioned why she and Dillard haven't had any more kids. Right now, Duggar is homeschooling both boys and keeping the couple's brand new home in shape while Dillard studies for law school full time.
Some fans think Duggar can't have any more kids
Although the rumors have never been confirmed, some Counting On fans think Duggar was advised by her doctors not to have any more children. When her first son was born, Duggar was in labor for 70 hours and eventually had to have an emergency C-section to deliver the baby. Although the same complications didn't occur for her second son, fans think there's a chance doctors feel it's too risky for Duggar to have another baby. If that's the case, it explains why Duggar hasn't gotten pregnant in a while, however it confuses fans as to why she wouldn't have come out and said that. The Duggars are often very open about their pregnancies.
Fans have accused Duggar of being 'jealous' of her sister's third child
Duggar's younger sister, Jessa Duggar, just welcomed her third child. Jessa gave birth to a daughter, Ivy Jane, and the whole Duggar family was excited to finally have another baby girl. However, fans think Jill Duggar wasn't as excited as the rest of them. In fact, they think Duggar might actually be jealous of Jessa Duggar's third child. "… It's a girl. Jill's head must be ready to explode," one Reddit user commented. "The picture of Jill holding Ivy she is clenching onto the baby with a huge fake smile like she is about to cry," another user added. "Jilly is probably so jealous right now," someone else wrote.
Others believe Duggar will announce a pregnancy very soon 
While some fans believe Duggar can't have any more kids,others think she is on the brink of announcing another pregnancy. It's possibleshe and Dillard wanted to wait until their new house was complete beforewelcoming another baby, and the two might announce very soon. Fans have beenpaying very close attention to Duggar's outfits, foods, and evenher new home to determine whether she's pregnant again. Time will tell ifthe couple announces another baby.
Source: Read Full Article