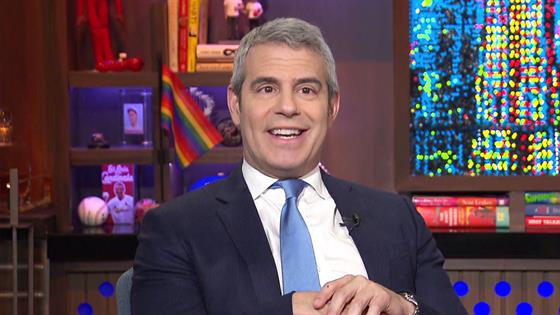 Here's what: Watch What Happens Live is a decade old!
It's hard to believe, but it was 10 years ago, on July 16, 2009, that Andy Cohen made the leap from Bravo executive and part-time Real Housewives reunion special wrangler to full-time talk show host as the ringleader of the biggest party in late night. And nothing has really been the same since.
In the decade since the show's debut, it's become known as the place where high meets low, where Real Housewives regularly rub elbows with their A-list fans. It's a place where everybody's just a little bit drunk, courtesy of the bar on-set, and willing to throw a little shade and spill a few secrets.
"I think the most rewarding part about doing the show is not only am I legitimately having fun every night, it's just the audience response to it. And them feeling a part of it, and them feeling they're just involved. I mean, I'm having a party and I'm inviting everyone to it," Andy recently told E! News, adding that he believes the secret to WWHL's success is its authenticity.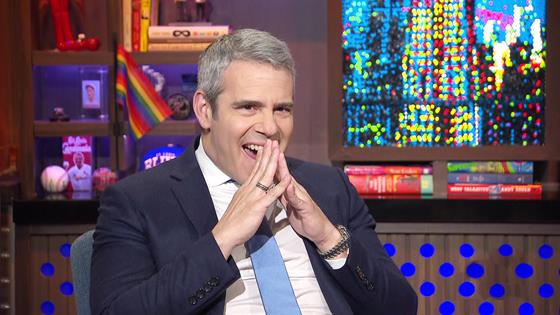 "It's the only live show in late night. We make mistakes, I make mistakes," he continued. "It's always an authentic experience."
As we raise a glass to WWHL and make Andy our very own Mazel of the Day on this special anniversary, let's take a look back at 10 times when the experience got maybe a touch more authentic than he ever bargained for. These are the 10 craziest moments from Watch What Happens Live's first decade on the air!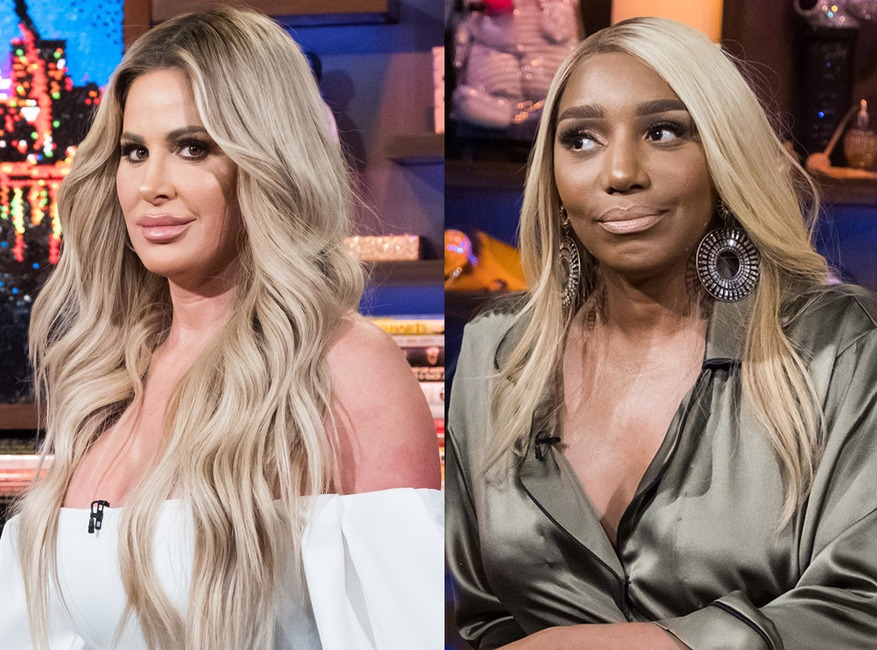 Charles Sykes/Bravo/NBCU Photo Bank via Getty Images
Fighting Through the Phone
It's commonplace for Real Housewives to talk a little trash about their co-stars when they stop by for a visit with Andy. Less common? For said co-star to call in and fight back. But that's exactly what happened when Real Housewives of Atlanta's NeNe Leakes was on the show in its first year and her frenemy Kim Zolciak turned up on the line to defend herself, calling all the way from the Bahamas! "I got so many calls from people and they're like, 'It's so disgusting what NeNe said,'" she told Andy, in response to an excerpt from NeNe's book that was read, claiming, "Every dollar that chick has is somebody else's husband's money." As NeNe and Kim went back and forth, calling each other "trash box," "hooker" and "drag queen," Andy had a grin like the Cheshire Cat, though he later admitted it was out of discomfort. "If you watch that back, I don't know what to do with myself. I'm uncomfortable," he told Vulture in 2019. "I certainly didn't realize that that would remain one of the most-talked-about moments on the show." Check it out here.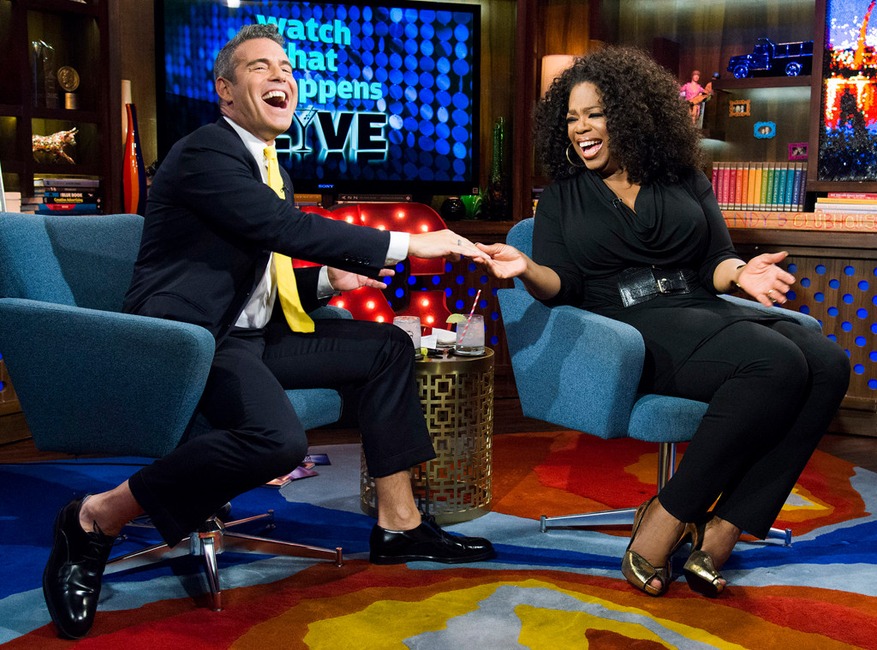 Charles Sykes/Bravo/NBCU Photo Bank via Getty Images
Oprah's Scent
When Andy finally got Oprah Winfrey to stop by the show for 2013's Oprahcalypse, he was, admittedly, nervous. "I've probably seen 85 percent of the episodes ever produced of The Oprah Winfrey Show, which is pretty high considering it went on for 25 years. That's how deep my fandom goes," he told Vulture. "It was a very big deal and I was really nervous. I wanted to give her a different interview then she had done. That was my challenge, and I remain really proud of that episode." Not only did he ask her if she'd ever been with a woman—"No I have not," she responded, firmly. "No. No"—but he got to the bottom of what, exactly, the Queen of All Media smells like.
"It's a floral note with a hint of gardenia and bountiful garden," he told a caller who asked the question. As Oprah admitted that she doesn't wear perfume, Andy surmised, "The scene of Oprah just smells perfect."
Charles Sykes/Bravo/NBCU Photo Bank via Getty Images
Shaq's Size
Andy's never afraid to go there. And when he had NBA legend Shaquille O'Neal on his show during his 2014 visit to South by Southwest, he asked the following during a round of "Plead the Fifth": "Your shoe size is 23. How big is your dick?" Shaq's reply? "Hold on, Andy," he said, as he removed his shoe and placed it against his inner thigh. "Let me show you."
"I was scared. It was on my mind all day," Andy recalled of the moment with People in 2018. "And then I came to work and I said, 'I can't ask him this. And they were like, 'Oh, you're asking!'"
Article continues below
Charles Sykes/Bravo
A Teachable Moment
A recurring segment Andy often enjoys with his guests is "Teach Me Your Talent," which, as it sounds, requires the star to teach the late-night host something they're known for. When Whoopi Goldberg stopped by in 2016, Andy wanted to learn one thing: "Will you teach me, Whoopi Goldberg, how to roll a joint?" What followed was a masterclass on how to roll a "tobacco joint" using papers and "oregano." Is that what the kids are calling it these days? Check out the moment here.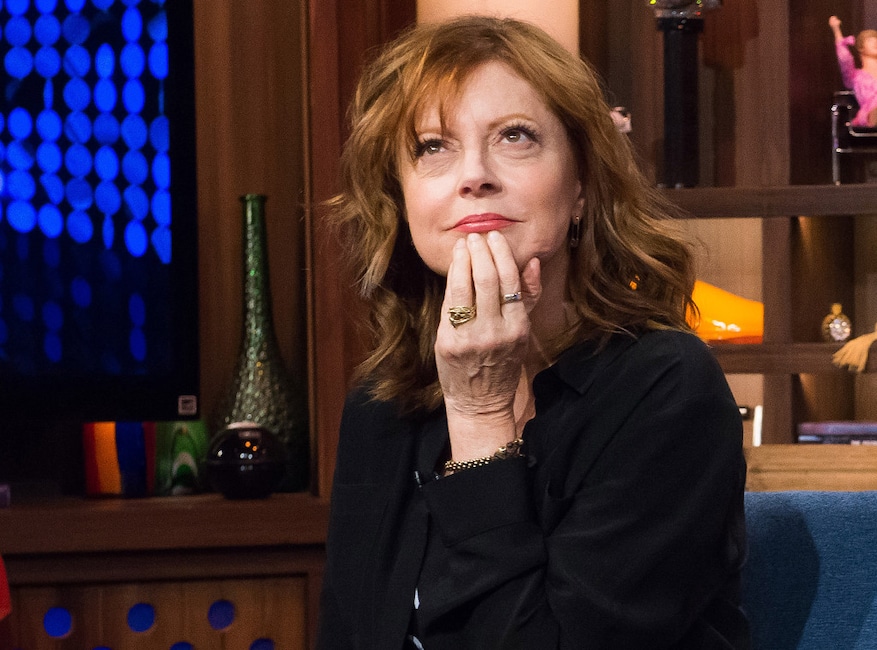 Charles Sykes/Bravo/NBCU Photo Bank via Getty Images
Susan's Surprise
Andy got a visit from another cannabis enthusiast in 2013 in the form of Susan Sarandon. During their conversation, he asked her to name a major Hollywood event where she once showed up stoned. She laughed at the question, answering, "Only one?" She then explained, "I would say almost all, except the Oscars." That's one way to deal with the pressure.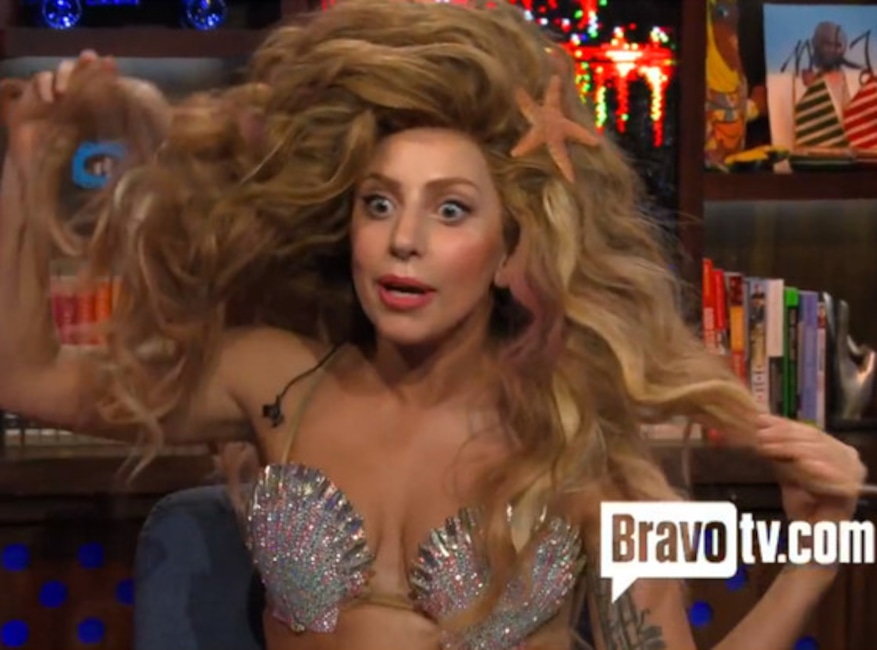 Bravo
Gone Swimming
When Lady Gaga appeared on the show in 2013 in her best mermaid drag, she opened up about whether or not she's ever dipped a toe in "the lady pond"—as only she could. "I've taken a few dips in the lady pond," she told Andy, adding, "I know people think I say things just to be shocking, but I actually do like p—y."
She also shared what her Real Housewives tagline would be: "They may say I'm a woman…but underneath I'm all man!"
Article continues below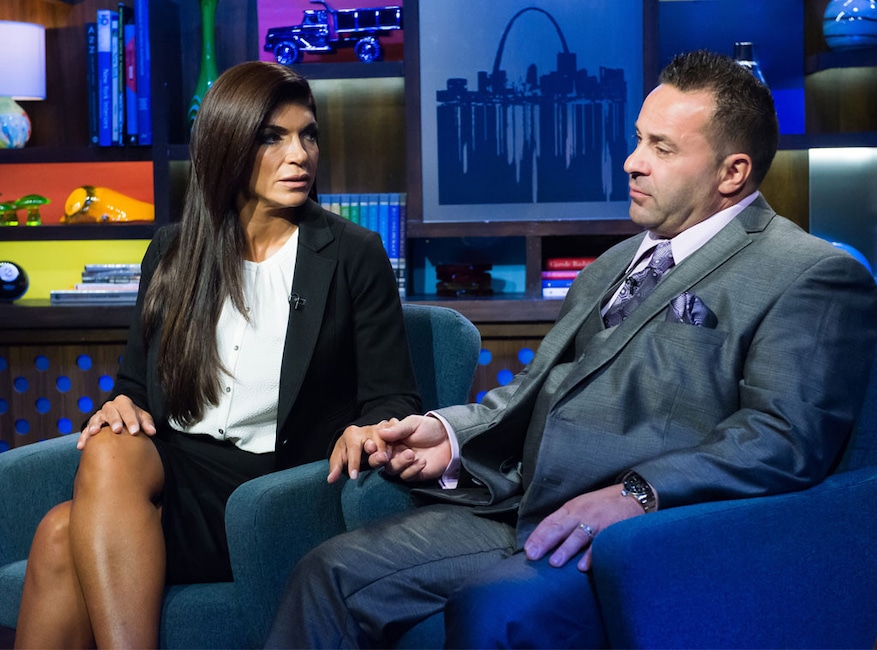 Charles Sykes/Bravo/NBCU Photo Bank via Getty Images
Teresa's Confusion
Not all of WWHL's craziest moments are shady or silly. Sometimes they're downright serious. Like when Real Housewives of New Jersey star Teresa Giudice and her husband Joe sat down with Andy for a chat in 2014 regarding her plea deal in the couple's federal fraud cast, admitting that she didn't fully understand that she could wind up in prison for 27 months. (She later served only 11 months.) "I didn't fully understand it," she told Andy. "I thought my lawyer was going to fight for me. I mean, that's what lawyers do. I don't know. That's why you hire an attorney. You put it in their hands. I mean, whatever they wanted from me—believe me—I followed their direction. Whatever they wanted, I gave them. I'm not trying to hide anything."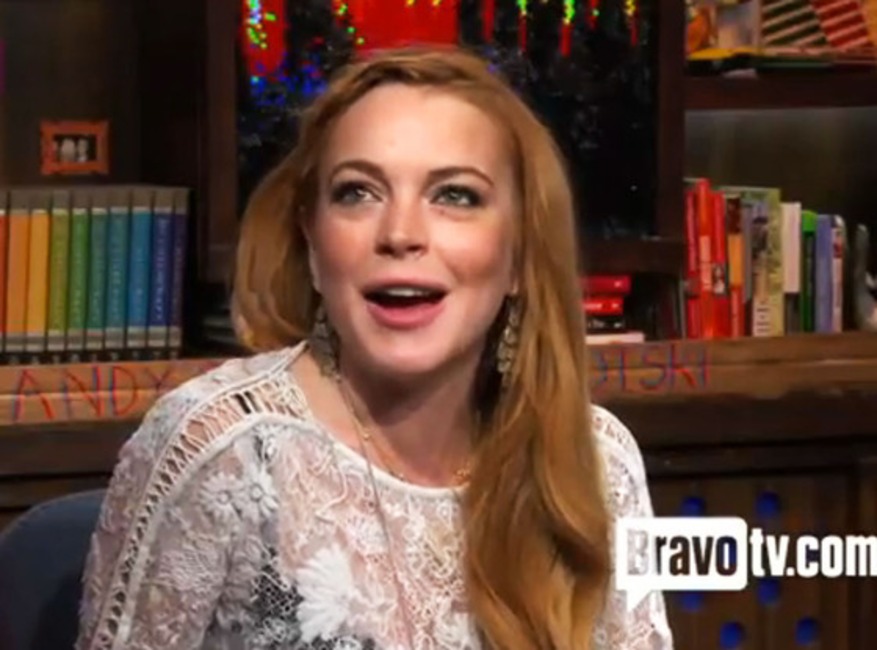 Bravo
LiLo's List
When Lindsay Lohan appeared on WWHL in 2014, she effectively confirmed a crazy rumor about herself that had been circulating ever since In Touch published a handwritten list said to be comprised of her celebrity sexual partners. "I'm going to get serious for a second," she told Andy. "That was actually my fifth step in AA at Betty Ford. Someone, when I was moving during [my] OWN [reality TV] show, must have taken a photo of it. That's a really personal thing and it's really unfortunate." Among the list of 36 men were Zac Efron, Justin Timberlake, and James Franco.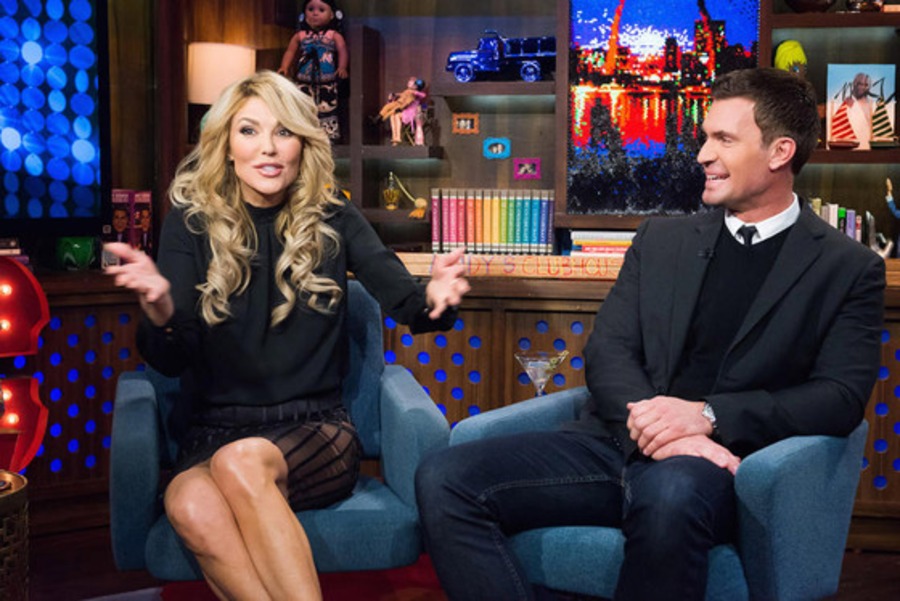 Bravo
Brandi Breaks Down
When former Real Housewives of Beverly Hills star Brandi Glanville appeared alongside Flipping Out's Jeff Lewis in 2015, it was one for the ages. After Jeff made a crack about possibly catching an STD if Brandi ran her hands through his hair, she threw wine in his face and then burst into tears. As she turned her chair around to face away from the camera, she shouted, "I'm taking five." On live television. She later said the moment was a prank on Andy, planned with Jeff. Jeff denied her claims. The whole thing was very bizarre. "That remains one of the weirdest nights. I still don't understand what happened there," Andy told Vulture this year. "It sounds like Jeff said to her, 'Let's get in a fight on the show,' and then he took it too far and he actually wound up pissing her off. He thought they were playing and she thought they were serious. Nobody wound up looking good. I was upset that night. I was not happy at all."
Article continues below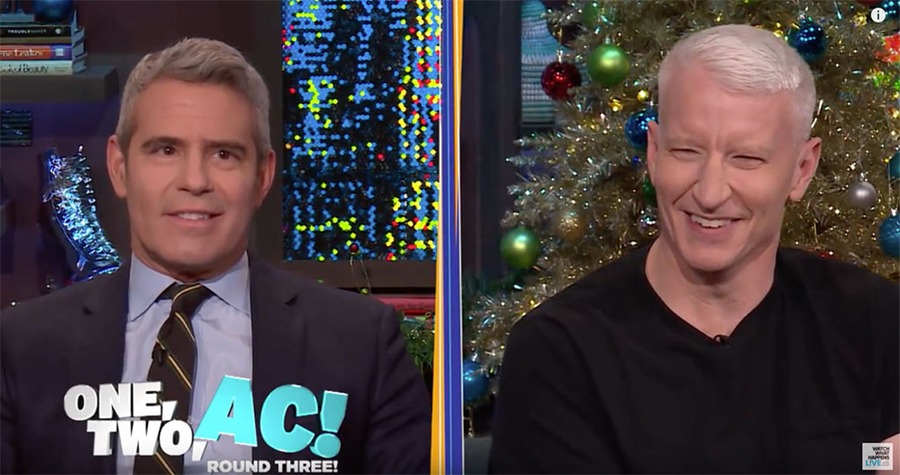 YouTube
Role Reversal
Most nights, it's Andy's celeb guests who are in the hot seat, spilling secrets and throwing shade, but any time his BFF Anderson Cooper stops by, things are a bit different. Take, for instance, a 2014 appearance alongside Kelly Ripa for the show's five-year anniversary where viewers voted for the newsman to drop a bombshell on his pal. During the after show, Anderson said, "I know a lot of secrets about Andy. I guess the one that would surprise most people is that he's a top."
"Why, you think people think I'm a bottom?" Andy asked, prompting Kelly to chime in and admit, "I don't."
"By the way, there's nothing wrong with that," Anderson added. "I'm just saying, I think that would surprise people. And I don't know this from personal experience. Just from the conversations you and I have had. So, that's the secret, I think."
"For people at home that don't know," Kelly said to Andy, "do you want to explain what that is?" He did not. Check the moment out here.
Mazel tov, Andy!
Watch What Happens Live airs Sunday-Thursday on Bravo.
(E! and Bravo are both part of the NBCUniversal family.)
Source: Read Full Article